Learn to Letter and Write in Calligraphy
This post may contain affiliate links or I may have received the product free in exchange for my honest review. See full disclosure for more information.
I have always prided myself in having good, legible handwriting. I remember a girl in 4th grade, my teacher gave me a "D" in writing and my mother was livid! Now I know I was only 10 and may not have had the best writing at the time, but my mom felt that was a bit harsh for someone so young.
Years later, whenever I write something from a check to a personal letter, I get compliments on how beautiful and legible my handwriting is. Maybe I can thank Ms. Montgomery, my fourth grade teacher for that harsh grade after all.
What I find a bit disturbing today is that they are no longer teach kids in school the beautiful art form of writing and cursive. I know that technology plays a huge role in that, but in my family, I will not allow this to being a lost art. That is why I am excited to share this amazing new book with my grandkids and maybe even learn some new techniques myself along the way.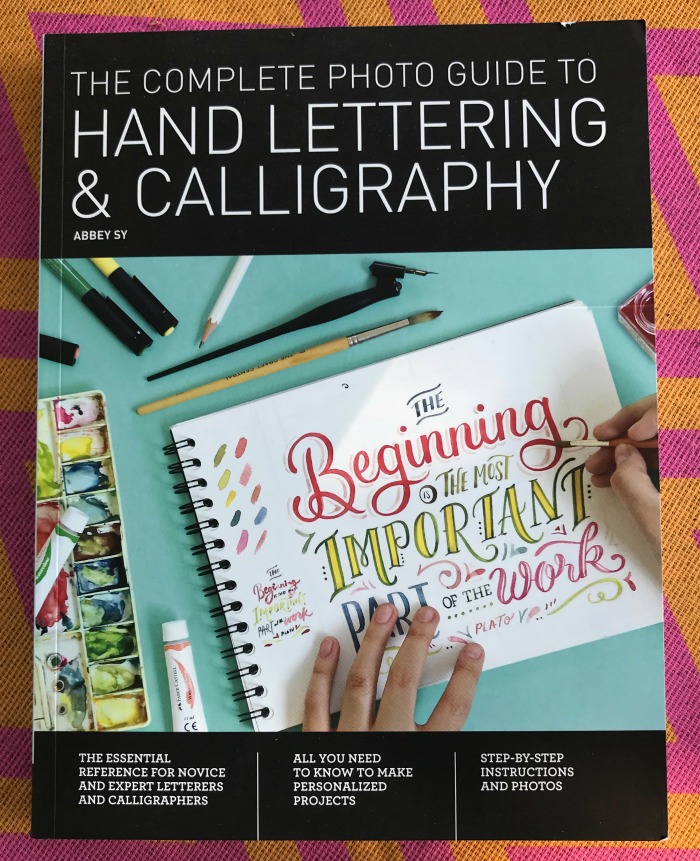 Instagram lettering star and bestselling author Abbey Sy (Hand Lettering A to Z) is back with The Complete Photo Guide to Hand Lettering & Calligraphy!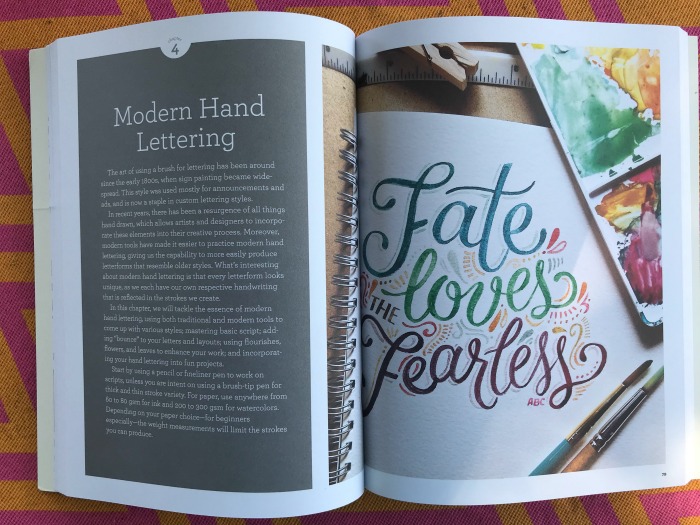 The Complete Photo Guide to Hand Lettering & Calligraphy is the perfect reference book for beginners to advanced letterers and a great way to explore a variety of tools, techniques, and styles in this incredibly popular art form.
The book begins with an overview of tools and materials, both traditional (pointed pen and fountain pen) and modern (including brush markers and chalk), then presents a visual glossary of letterforms, highlights the unique characteristics of the featured alphabets, and demonstrates how to draw letterforms to foster an understanding of how they're created. The core chapters explore traditional, modern, and special effects lettering using a variety of mark-making tools, with in-depth how-to on adding flourishes and other special details, plus creative projects. There's also an introduction to modifying and creating letterforms digitally, as well as practice sheets for the featured alphabets.
Now I am inspired to purchase a new fountain pen and get started on expanding my writing skills. Tell me the comments below, do you have a favorite writing style that you like? Are you excited to learn Calligraphy and share a heartfelt note with someone special?
---
About Quarto Knows
Quarto Knows is the home for books ranging from cooking, crafting, pets, and art to automotive, military history, design, and much more.

Brimming with creative inspiration, how-to projects and useful information to enrich your everyday life, Quarto Knows is a favorite destination for those pursing their interests and passions. Visit our site and dig deeper with our books into your area of interest: Quarto Creates, Quarto Cooks, Quarto Homes, Quarto Lives, Quarto Drives, Quarto Explores, Quarto Gifts, or Quarto Kids.
Quarto Knows has books and crafts galore! From A- Z, from young to old, you will find amazing stories, adventures, how-to books….it is like having the world at your fingertips! Their fun books would make awesome mom, dad and grad gifts! Visit Quarto Knows and check off a few names on your shopping list!
Connect socially with Quarto Group