Chewlry Help Relieve Stress #MegaChristmas20
This post may contain affiliate links or I may have received the product free in exchange for my honest review. See full disclosure for more information.
Some kids have a real hard time trying to stay focused while they are doing their school work, or concentrate in school and need something to keep them on track. These great bracelets will do just that. These would make great stocking stuffers!
Candy canes, chocolate Santas and other sugary goodies tend to fill kids' stockings or given to them as holiday gifts, but as any parent can tell you, kids on a sugar rush during the holidays is an instant migraine. Skip the sugar rush and give kids a necklace or bracelet to chew on. Chewelry is stylish jewelry for boys and girls that is 100% safe to chew on and made from medical grade, FDA approved silicone, making them the perfect replacement for pens, toys and plastic that children tend to put in their mouths. Chewelry are dual purpose, meaning they support oral sensory as well as tactile fidget needs, and the bracelets and necklaces can be easily cleaned in a sterilizer, top rack of the dishwasher or with hot soapy water to remove any germs.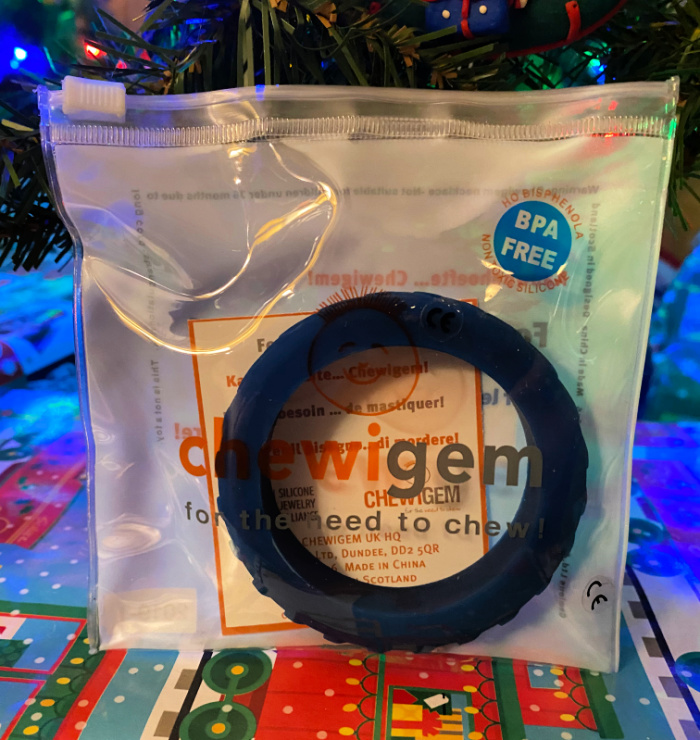 About Patti & Ricky:
Patti and Ricky is the Adaptive Fashion Marketplace for adults and kids with disabilities, chronic conditions, patients, seniors, and caregivers. As Seen On: The TODAY Show, Forbes, WWD, The New York Times, HUFF Post, Parents Magazine, and more.

Patti Connell was a mother, sister, aunt, daughter, friend, and entrepreneur. She was strong, independent, and very much ahead of her time. Ricky Warga-Arias was a son, cousin, friend, philanthropist, and teacher. He had a contagious smile, keen intellect, and was a true lover of the arts. They were both the depiction of cool. Together, Patti and Ricky formed the inclusive lens through which Alexandra Connell Herold (CEO and Founder of Patti + Ricky) sees the world. Alexandra wanted to create an online department store where every product is curated with Patti and Ricky's approval in mind. Our mission is to continue to spread the love, understanding, and acceptance that Patti + Ricky passed on throughout their lifetimes.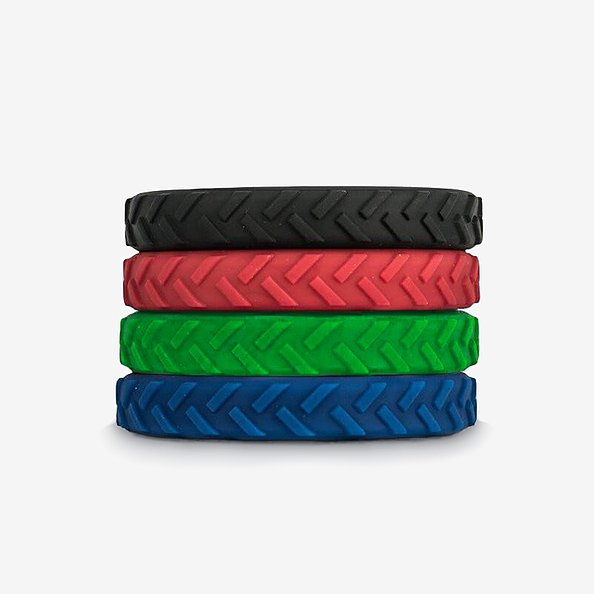 Tread Tire Bracelets are durable and fun! Made for smaller wrists with an opening of approximately 2″. Great for babies and kids!
Chewigems from Patti and Ricky are non-toxic sensory chewelry for those with a need to chew. Stylish and FUNctional, this wearable chewing solution provides a safe way to use oral motor input to assist in minimizing anxiety and stress. They are a discreet choice for self-regulation when focus and attention are needed.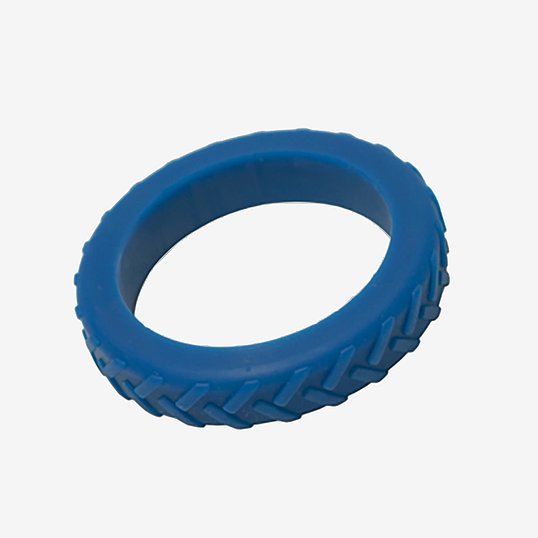 Chewigems are made from medical grade, FDA approved silicone and are lead, latex, BPA, PVC and Phthalate free. They are dual-purpose, meaning they support oral sensory and tactile fidget needs.
Features:
Medical/Food grade silicone jewelry that satisfies the need to chew
Smooth surface and shape for sensory input seekers
Non-Toxic: Lead-free, latex-free, BPA-free
Size: 2.5-inch opening
May be cleaned in a sterilizer, top rack of the dishwasher (remove clasp if available) or with hot, soapy water
You can purchase a Chewigem/Chewlry on Patti and Ricky's Website.
Stay socially connected with Patti and Ricky for all their latest products:
________________________________________________________________________________________________
We have added Chewigems/Chewlry to our 2020 Holiday Gift Guide