4 Things to Consider Before Getting a Dog
This post may contain affiliate links or I may have received the product free in exchange for my honest review. See full disclosure for more information.
Dogs make wonderful pets, which is why it's not surprising that they are one of the most popular choices amongst pet owners. They are loyal companions who bring a lot of joy into a household; they can offer protection and show a lot of affection. However, as brilliant as dogs are as pets, they can be more work than other animals in terms of training and getting settled into your home. This is why it's very important to think it through before bringing a new dog or puppy into the house.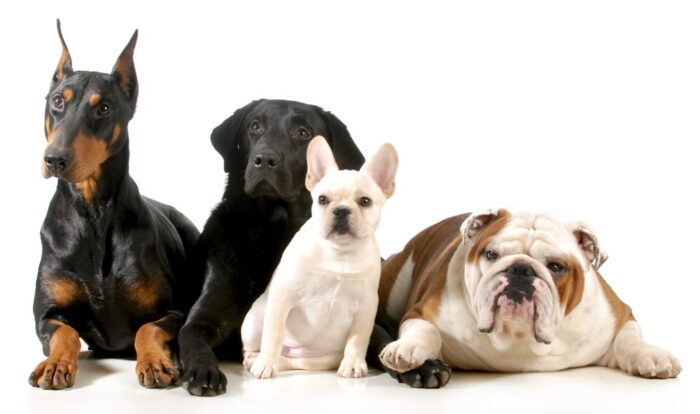 1. Do You Have Enough Space?
Of course, some dog breeds are not as big and bulky as others, but any kind of dog needs the right space at home to live comfortably with you. Sizes and types matter, considering your living space. Smaller spaces would be good for this collection of teacup bischon frise. If you have your heart set on a larger breed of dog, living in a small studio apartment might not be the best environment for both of you to cohabitate. Decluttering your home before you bring your pet dog back, no matter what size, is always a good idea, too. This will remove any potential hazards and simply create more space for them.
2. Do You Have the Time?
Do you have the time to commit to training your new puppy? Or to take them out for regular walks? Are you sure this is the kind of commitment you're willing to make to a pet? Even if you brought home a more mature dog that had already been trained, you will still need to give them time to adjust to you and their new surroundings, which could result in some temporary bad behavior. They will also need to go out each day for exercise, and again, depending on the breed you get, this will determine how long and how often you need to take them for walks.
3. Can You Afford Their Care?
As well as having enough time for your dog, you must also be able to afford to pay their vet bills, pet insurance, food, toys, etc. Although you don't have to purchase the most expensive things for your dog, making sure they're getting quality food at the very least is important to make sure they're getting a nutritious diet. You might also have to pay to leave them in day-care or to have a professional dog walker to take them out if you can't for whatever reason. All of these things add up, so make sure you can comfortably afford the additional expenses. You can find out more information on caring for dogs at Happy and Healthy Dogs.
4. Are There Kids in Your Home?
A lot of kids love dogs and they can bond with them straight away, but sometimes this might not be the case. If you have children at home, make sure they get to know the dog before you bring them home so both can get used to each other. You will also need to teach your kids how to care for a dog properly and how to behave around it to reduce the risk of harm to your kids and your dog.
They do make fabulous pets, but before you bring a dog home, think about the points above and make sure you're truly ready to make such a big commitment.