Choosing A Type Of Pet Store Franchise And Things To Remember When Planning
This post may contain affiliate links or I may have received the product free in exchange for my honest review. See full disclosure for more information.
A pet store is a retail business which sells different kinds of animals to the public. Along with pets, they also sell pet supplies, including food and toys, cages and aquariums. Some stores provide services like grooming, pet daycare, and veterinary care. It's important to note that responsible pet stores source their animals from ethical breeders, and would always prioritize the health and well-being of the animals they sell.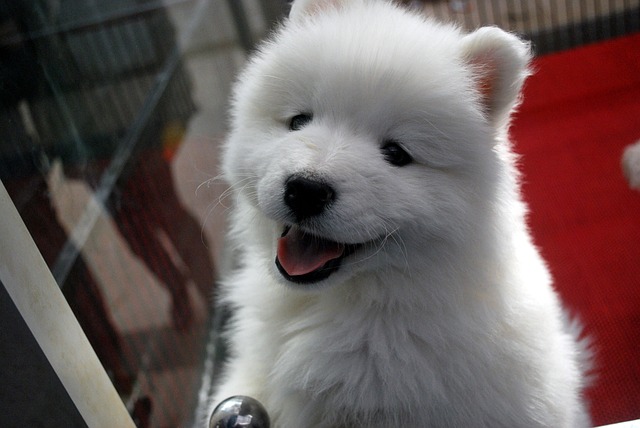 Types of Pet Store Franchise to Choose From
Pet store franchises come in various forms, each catering to different aspects of the pet industry. The type of pet store franchise you choose will depend on your interests, business goals, and the specific market demand in your area. Here are some common types of pet store franchises.
Pet Supply Store
A Pet Supply Store primarily focuses on selling a wide range of pet-related products. These include food and nutrition products, toys, grooming tools, and accessories for a variety of pets such as dogs, cats, birds, fish, and more. Some pet supply stores may also offer services like pet grooming and training.
Pet Superstore
A Pet Superstore is a large-scale pet store franchise that encompasses all aspects of pet care under one roof. These superstores carry an extensive inventory of pet supplies for a wide variety of animals, from common pets like dogs and cats to more exotic animals like reptiles and birds. They offer various services such as grooming, pet daycare, and veterinary care, making them a one-stop-shop for all pet needs.
Aquatics Specialty Store
An Aquatics Specialty Store focuses predominantly on fish and other aquatic pets. These stores sell a variety of freshwater and marine fish, aquariums, fish food, water plants, and other necessary aquarium supplies. They also provide professional advice on the care and maintenance of aquarium ecosystems.
Exotic Pet Store
Exotic Pet Stores cater to the niche market of exotic pet owners. They provide a range of unusual animals, from reptiles and birds to more unique species like tarantulas, ferrets, and even exotic mammals. These stores also carry specialized food, habitats, and care supplies for these animals, and often provide expert advice on their care.
Holistic Pet Store
A Holistic Pet Store emphasizes natural and holistic pet products. These stores offer a range of organic, grain-free, and all-natural pet foods, as well as eco-friendly toys and accessories. Many holistic pet stores also provide information about natural pet health and wellness, nutritional consultation, and even holistic veterinary care services.
Mobile Pet Store
A Mobile Pet Store is a pet store on wheels. This type of franchise brings pet supplies, food, and sometimes even small pets directly to the customer's doorstep. These are perfect for pet owners who are too busy to make a trip to a traditional pet store. Some mobile pet stores even offer services, like grooming or veterinary care, right at the customer's home.
Before choosing a pet store franchise, it's essential to conduct market research, consider your own interests and expertise, and evaluate the demand for specific pet-related services in your area. Additionally, review the franchise opportunities available and carefully read the franchise disclosure documents to understand the terms and requirements.
Things to Remember Before Getting a Pet Store Franchise
Acquiring a pet store franchise is a significant decision, and it's important to thoroughly research and consider several factors before making a commitment. Here are some key things to remember before getting a pet store franchise.
Understand Your Market: Conduct in-depth market research to understand the pet industry in your area. Identify the needs, wants, and spending habits of pet owners, number of pets, commonly owned pets, and the services in demand.
Evaluate Your Interests and Skills: Running a pet store franchise effectively requires a love for animals and a clear understanding of their needs. It's also beneficial if you have skills in management, sales, and customer service.
Assess the Competition: Look at the existing pet stores in your area. Understand their strengths, weaknesses, and the services they offer. This can help you position your store effectively.
Choose the Right Franchise: Each franchise will have its own set of terms and conditions, support systems, and expectations from franchisees. Make sure to choose a franchise that aligns with your business goals, budget, and the demand in your area.
Financial Assessment: Carefully evaluate the financial aspects of acquiring a pet store franchise, including the initial investment, ongoing fees, and expected ROI. It's also essential to have a solid business plan in place.
Legal Considerations: Ensure you are aware of the legal requirements and regulations related to pet sale and care in your area. This includes licenses, permits, and regulations related to sourcing and selling pets.
Financial Planning: Opening a pet store franchise involves significant initial investment and ongoing costs. It's important to have a clear financial plan, sources of funding, and an understanding of when you can expect returns on your investment.
Location: The location of your pet store can greatly impact its success. Choose a location that is accessible, visible, and is situated where your target market frequents.
Inventory Management: Based on the pet type popularity in your area, manage your store's inventory. Remember, overstocking can lead to increased costs, while understocking may lead to lost sales.
Training and Support: Make sure to choose a franchise that offers comprehensive training and support. This will ensure you are well-prepared to run the business.
Business Plan: Lastly, like any other business, running a pet store franchise requires a detailed and solid business plan. It should cover your business strategy, marketing plan, financial forecast, and growth plan.
Taking the time to thoroughly research, plan, and assess the franchise opportunity is essential to making an informed decision about becoming a pet store franchisee. It's advisable to consult with legal and financial professionals who specialize in franchise transactions to ensure that you're well-prepared for the responsibilities and obligations of franchise ownership.