Coca-Cola's 5by20 Initiative is Helping Women Artisans Internationally
This post may contain affiliate links or I may have received the product free in exchange for my honest review. See full disclosure for more information.
I received products from Coca-Cola's 5by20 Initiative program; however, all thoughts and opinions expressed are my own.
International Women's Day is March 8th! Living here in the United States, we take a lot of things for granted. It's hard to imagine not having the necessary items to succeed in whatever we want to do. It's not that way for women in developing countries. However, I am constantly amazed at their resourcefulness and creativity. These women create beautiful accessories and decor items out of recycled materials to provide for their families. And that's where Coca-Cola's 5by20 initiative comes in.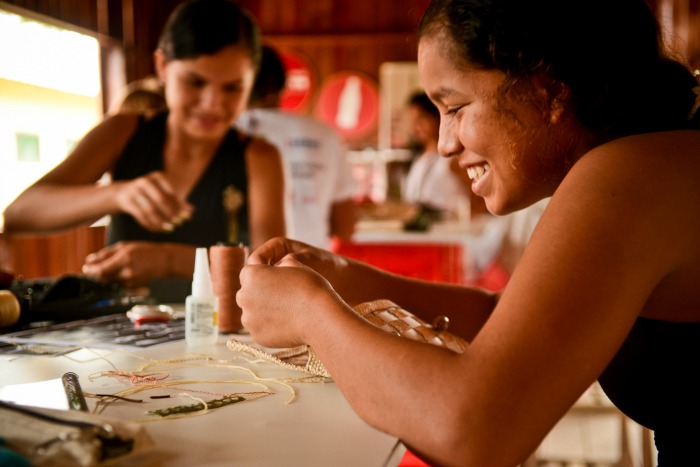 The 5by20 Initiative: Empowering Women
Imagine if you were without a job, living in poverty, had no skills, no tools, no experience – where would you turn?  The Coca-Cola 5by20 initiative is a wonderful program that is helping lift women out of poverty. These women are not looking for a handout, but need a hand up to help themselves. The 5by20 initiative offers them access to training, financial services, and mentoring to give them a hand up.
The women in the 5by20 Initiative take creativity to a whole new level! They create beautiful handmade accessories and decor out of upcycled Coca-Cola labels, pull-tabs, packaging, etc! We think nothing of throwing away the pull tab from a can of coke. Or, what about the package? However, by recycling these items and using their creativity, these women are able to earn a living for themselves, their families, and be contributing members of the community.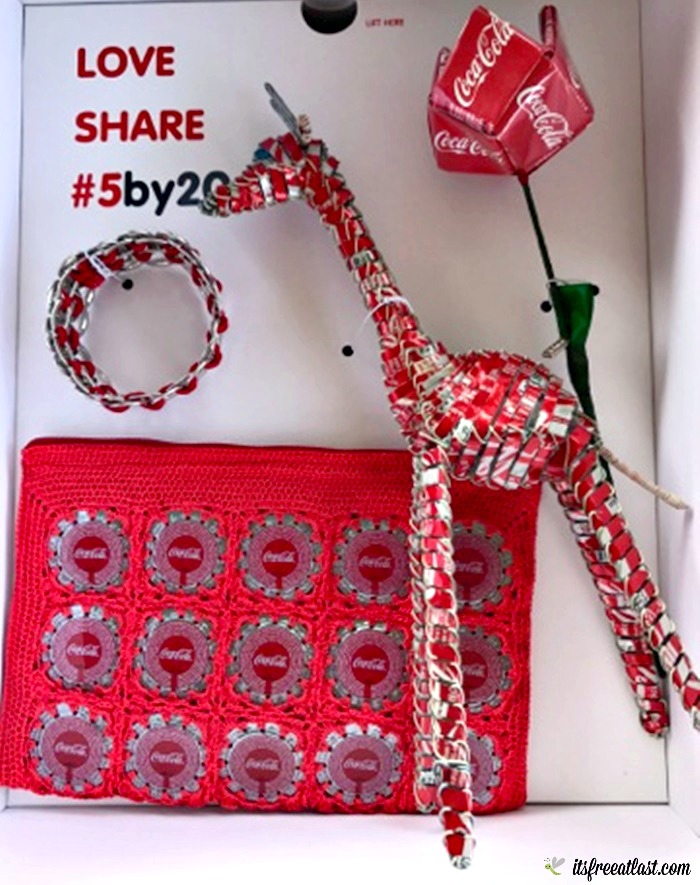 I had the pleasure of receiving a 5by20 Gift Box of their unique handmade creations! They are all-the-more special to me knowing they are handmade and how these women strive to overcome hardships!
Let's take a look at the beautiful pieces!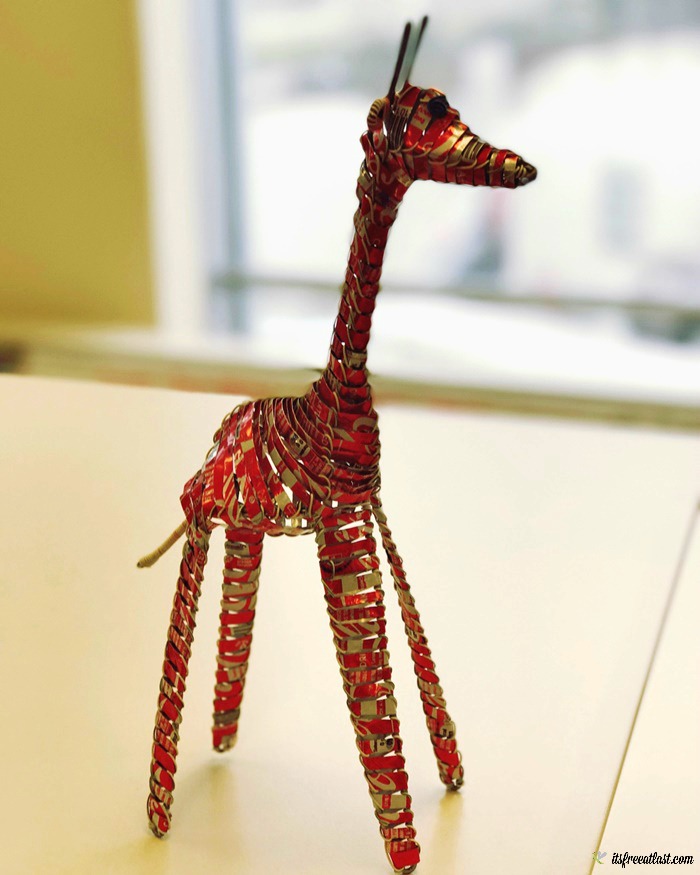 Acacia Creations Can Giraffe
This adorable giraffe is handmade in Kenya from recycled aluminum cans and telephone wire. It is fun, whimsical, and eco-friendly! This little guy is the perfect adornment for my night stand!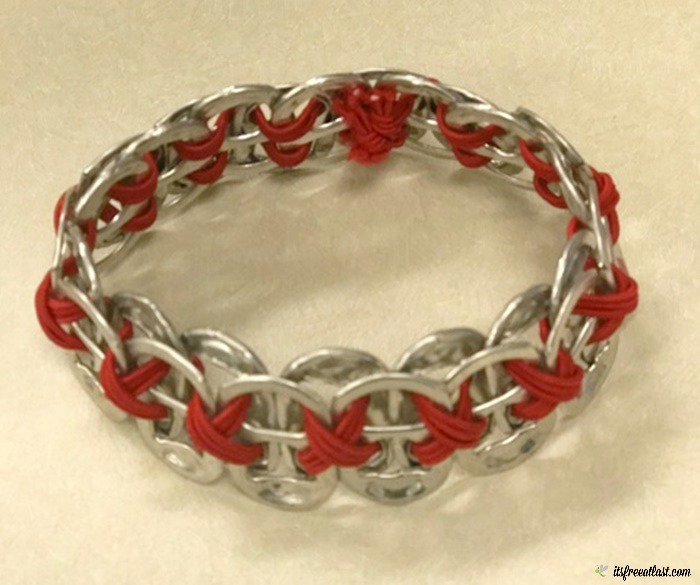 PCF Narrow Ring-Pull Bracelet
I love bracelets and this one has its own unique story! It is made from recycled ring-pulls and elasticizes thread by Purple Community Fund, a group of female artisans in Manila. It is quite the conversation piece!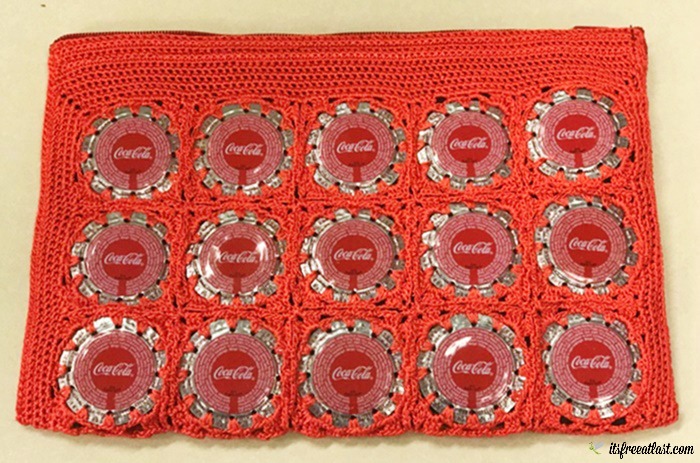 Bottle Cap Purse from Cop Madam
This adorable bag is made from recycled bottle caps by Cop Madam in Turkey. It is a cute, fun, and eco-friendly bag that is perfect to carry my lipstick, compact, etc. in!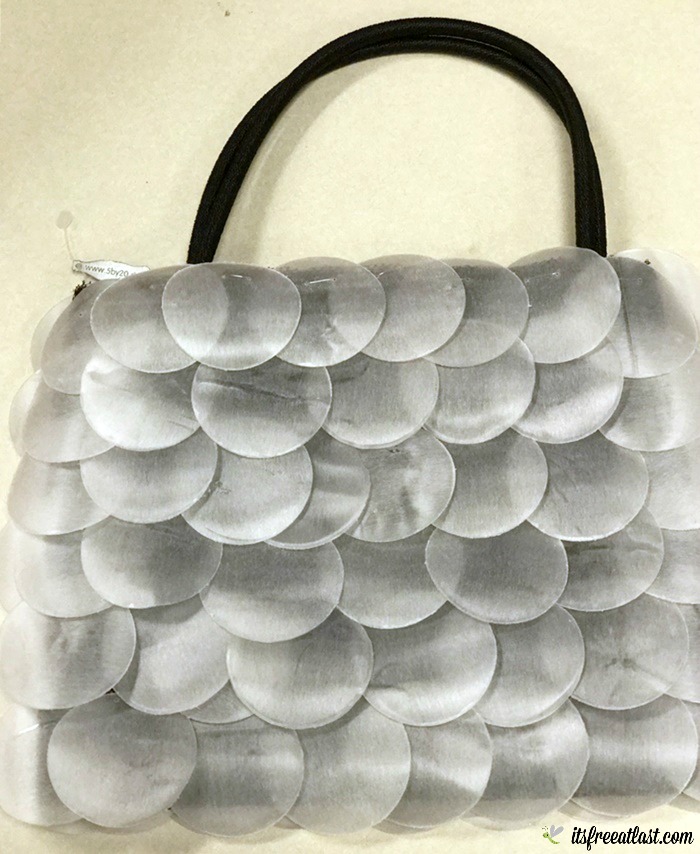 Piraupet Handbag from Coletivo
This gorgeous bag is fashioned after the ancient Pirarucu fish found in the rivers and lakes of the Amazon. The Pirarucu fish is one of the largest fresh water fish in the world and its scales are the inspiration for its design. It is made with recycled PET scales by hand sewing them onto the mesh. It is perfect to pair with a dress or slacks for an evening out.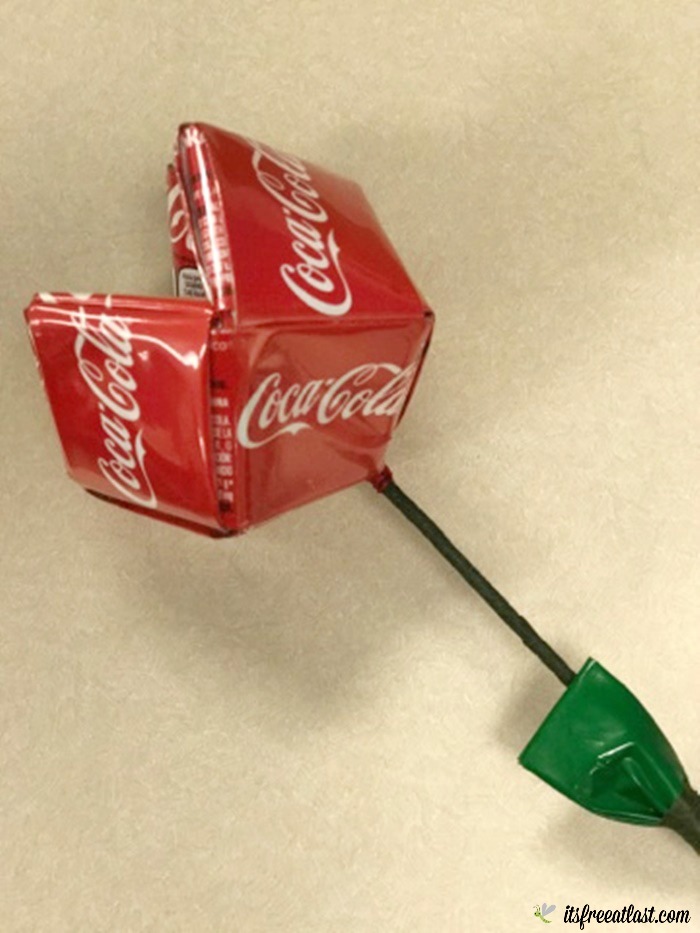 Mitz Label Flower
This cute flower is made from beverage labels by Mitz, a women's cooperative located in Palo Solo, Mexico. I placed mine in a vase beside my computer. I get an instant lift of encouragement when I glance and remember it's story.
Want to meet the amazing Artisans? Check out the short video below!
I love supporting other women and
I love supporting brands like Coca-Cola that shows corporate social responsibility
. When shopping for my family, I love doing my part by choosing brands that support empowering women! It may sound like a small thing, but the
outcome is a ripple effect that benefits society as a whole.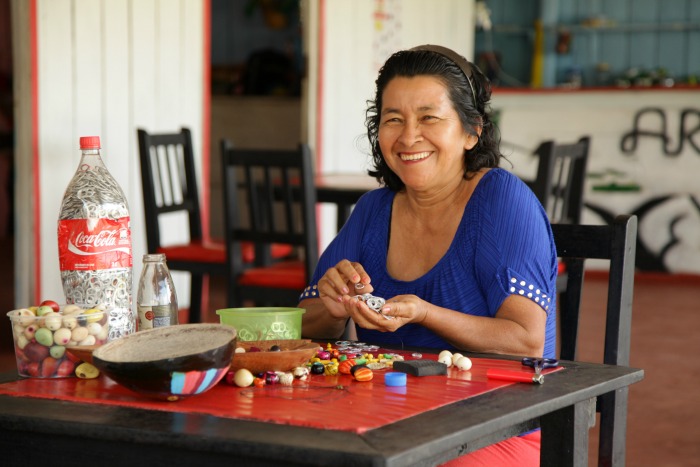 It has been shown that women are more likely to reinvest 90% of their income by in food, education and healthcare for their children and their families. This in turn, helps their communities. Studies show that by empowering women there are several positive impacts. It contributes to business growth, improved health, and GDP growth.
Coca-Cola's 5by20 is empowering women in more than 60 countries around the world! It is amazing to know that since its launch in 2010, it has impacted a total of 1.2 million women at the end of 2015! The goal by 2020 is to help empower 5 million women entrepreneurs internationally!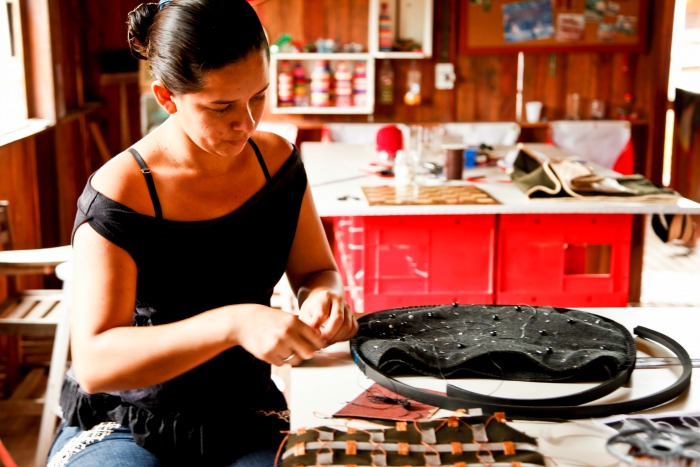 Join Us in Celebrating International Women's Day
For International Women's Day, will you join us in supporting women and creating a positive ripple effect? Show your support by supporting brands like Coca-Cola that shows corporate social responsibility! And, if you would like a few of these amazing handcrafted items for yourself, visit here and check them out! They would make lovely gifts for friends and loved ones!