Comfortable, Stylish Pet Themed Reusable Masks from Hive80
This post may contain affiliate links or I may have received the product free in exchange for my honest review. See full disclosure for more information.
Masks are becoming a new part of our everyday wardrobe. While they serve a good purpose in helping to slow the spread of illness, that doesn't mean that they cannot be fun, fashionable and personal in style. Our friends at Hive80 are seeing to it that you can find the perfect mask for your taste and style.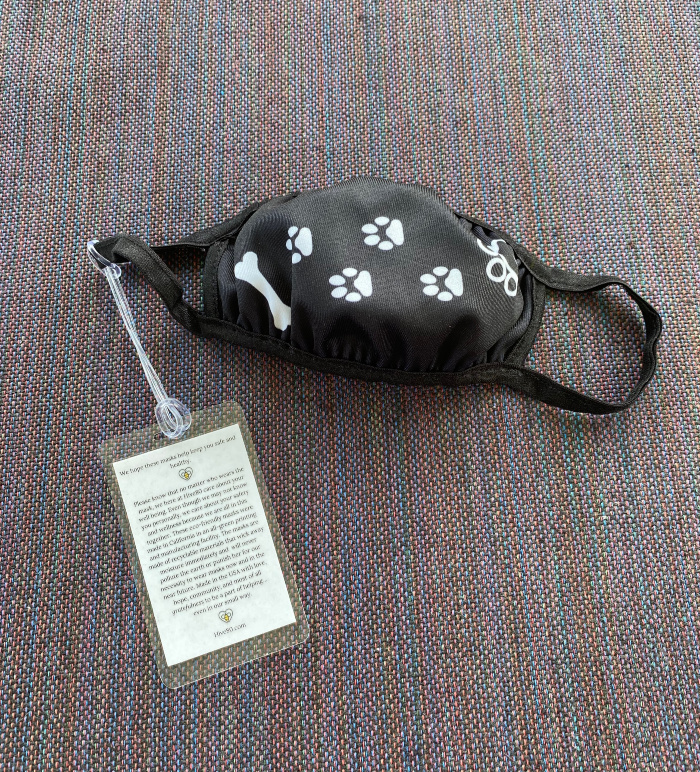 About Hive80
Jennifer Banmiller founded Hive80 for one very important reason – to help you understand and take control of all the critical facets of your health, and the health of those you love, in a medical system that has unfortunately run amok.

Hive80 is a place where you can become quickly informed about a health condition or concern you may have, share questions, answers and ideas with others in the Hive80 community who also share those unique concerns. It is a safe place to explore the worries many of us often have – (with your privacy fully protected) — but it is also a place to celebrate your health insights and victories with others who are in the same boat as you, and to share valuable support and feedback together. It is a place where you will be able to access incredibly valuable resources – research, hospitals, doctors, and much more – in order to make your personal health journey as positive and successful as it can be.
About the Masks
Hive80 has a wonderful line of face masks to choose from. From showing off your patriotic side to your love of animals, Hive80 has a lovely selection of comfortable, soft masks that are washable and reusable. We are loving these pet-themed masks.
These reversible, eco-friendly masks are made of recyclable materials in California. The material allows water and moisture to be wicked away immediately. Made in the USA with love, hope, community, and most of all gratefulness to all.
They are 8″ x 4″ high and one size fits most. They have soft, elastic bands that wrap around the ears. You can hand-wash them in warm water and let air dry for longer lasting results. They are not recommended for machine washing.
You can find other styles including supportive messages for front-line workers, fun emojis, patriotic support or just plain colors that you can zhoosh up to your liking.
All masks available from Hive80 are non-medical masks and should not be used in any surgical or clinical setting. These masks are not guaranteed to prevent infection or the transmission of viruses or disease. Please know that no matter who wears the mask, Hive80 care about your well being.
Stay connected socially with Hive80 via Facebook to see what other products and services they have to offer you.