Coral UV's 3-in-1 at Home Sanitizer: A Chemical Free Sanitizing Solution
This post may contain affiliate links or I may have received the product free in exchange for my honest review. See full disclosure for more information.
With recent attention paid to UV-C sanitizers for at home disinfection I wanted to introduce you to the Coral UV 3-in-1 Sanitizer: a compact, UV-C sanitizer that provides an easy and chemical free solution for sanitizing everyday items.
Our most used items collect the most germs but are the hardest to clean (keys, cell phones, TV remotes). The UV 3-in-1 sanitizer is an effective solution for limiting germs around yourself and your home.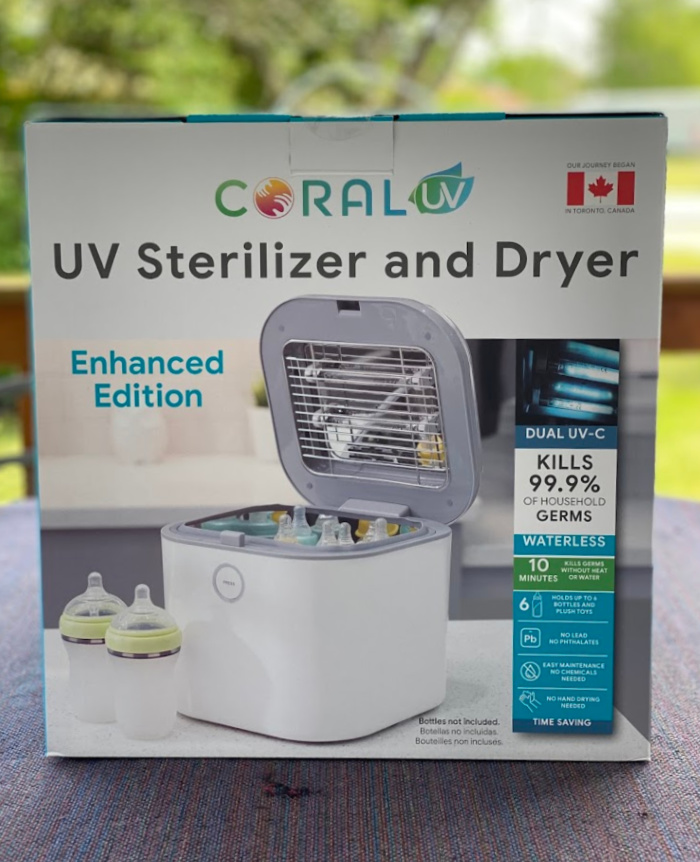 About Coral UV
Coral UV was founded by 3 friends

All of us have felt the impact of SARS and H1N1. Growing up, we shared the same vision, a clean and healthy living space should be accessible to every family. Dana discovered the popularity of using UV-C Germicidal lights at home in many Asian countries from a late night chat with Gigi. Being inspired, Dana introduced the idea to her friend Titus who was expecting his first baby. The three friends sparked an idea for their first UV application, cleaning baby toys! Soon after, we started hiring engineers to develop a producrt that can harvest this amazing technology and meet the sanitizing needs of everyday parents and families.
Coral UV uses a high energy, artificial UV-C ray that breaks down the DNA of bacteria and germs and disrupts their ability to reproduce. Compared to other forms of disinfection, the Coral UV 3-in-1 doesn't damage materials over time like steam sanitizers, can sanitize items in as little as 10 minutes, and requires minimal maintenance.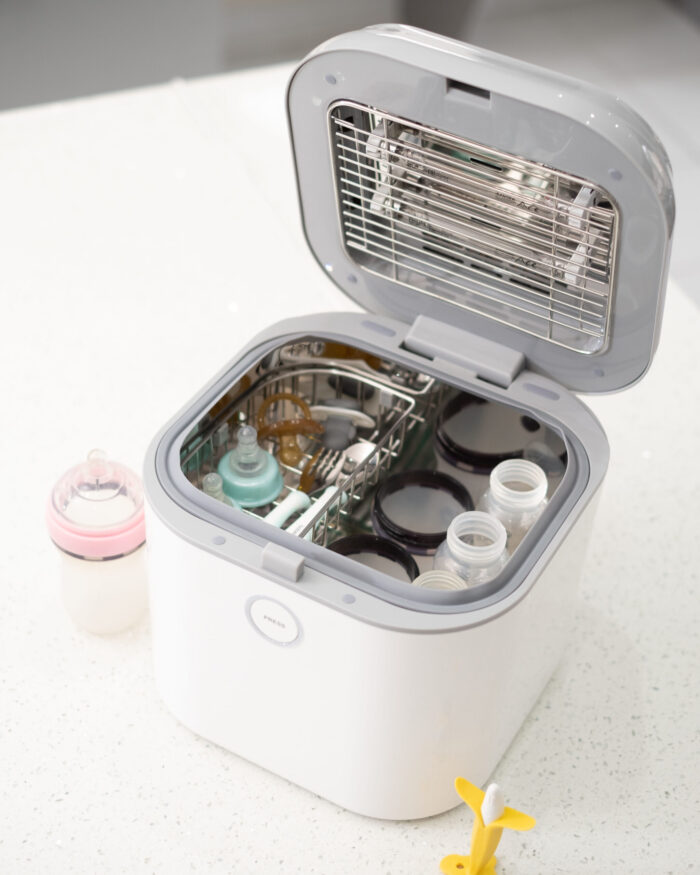 With an influx of UV-C sanitizers hitting the market, there are a few key functions that distinguish Coral UV from other brands
Accreditation & 3rd Party Testing – Coral UV can back up their claims of 99.9% UV-C sanitation with successful tests from accredited institutions.

Minimal design – No one has room in their home for a UV-C sanitizer as large as a mini fridge. Coral UV is a top-open, compact sanitizer that naturally fits in with the rest of your kitchen, nursery, or living room. This helps to maintain consistent use.

Stainless Steel Chamber – Reflective stainless steel ensures the sanitizing UV-C light reaches every corner inside the device.

Drying function – A built in drying function is convenient for items you might rinse off beforehand, such as pacifiers and water bottles. Coral UV is one of the only sanitizers that has this option.

Replaceable parts – Over a long period of time, UV-C lamps can lose some of their strength. Coral UV has replaceable bulbs included and for purchase on their website so you don't have to eventually replace the entire unit.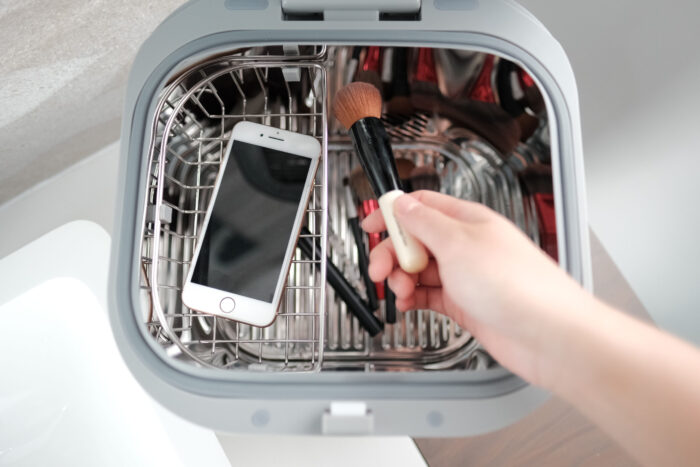 Starting the first week of May, the Coral UV 3-in-1 sanitizer will be stocked for purchase at coraluv.com and on Amazon. Be sure to stay connected socially to see what innovative products are available from Coral UV.