Compliment Your Style with Catalyst Tech Gear Protection
This post may contain affiliate links or I may have received the product free in exchange for my honest review. See full disclosure for more information.
From phones, watches, air pods, and more we all love our electronic devices! But, as you know, they are expensive little gadgets, right? This leads us to find ways to protect them from damage. If you are like me, you don't have a lot of money to throw away on new electronic devices. I would rather protect the ones I have! Catalyst has a new line of protective gear including the Catalyst Impact Protection Case for the Apple Watch, the Catalyst Sport Apple Watch Band and the first protective Catalyst case developed for the Apple Pencil!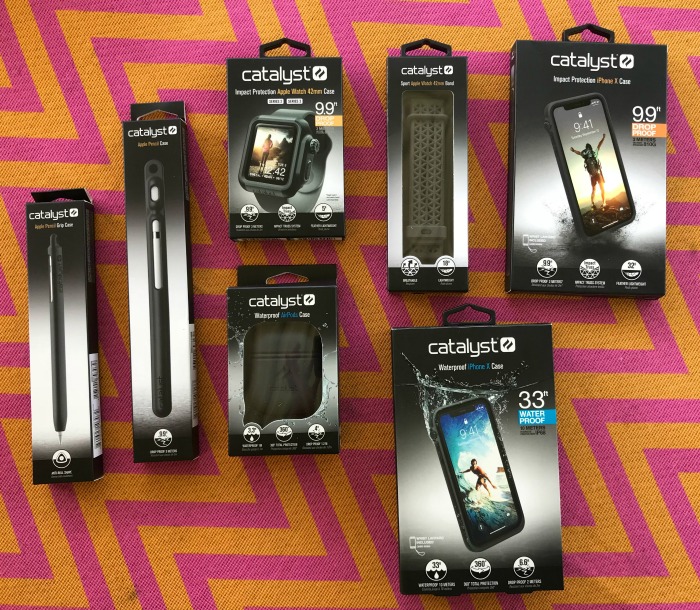 Catalyst is a premium lifestyle accessories brand founded to create iconic products that enable people to explore and share their world. Catalyst offers the highest performance accessories that are the best value for their customers. Josh Wright is an award‐winning industrial designer who graduated from the Art Center College of Design and June Lai is the research, development and business partner at Catalyst. In 2010, after seeing a requirement for a product that fit their needs but did not yet exist, they designed and developed a line of high-performance everyday case, accessories and sleeves for their many outdoor and underwater adventures. Catalyst is available in more than 70 countries including USA, Canada, UK, Germany, China, Japan, Korea, Australia and the GCC.
The new products from Catalyst embrace fun, energetic and carefree lifestyles! They have developed a selection of accessories that are colorful and will complement your style. In addition, you have peace of mind knowing your devices are protected!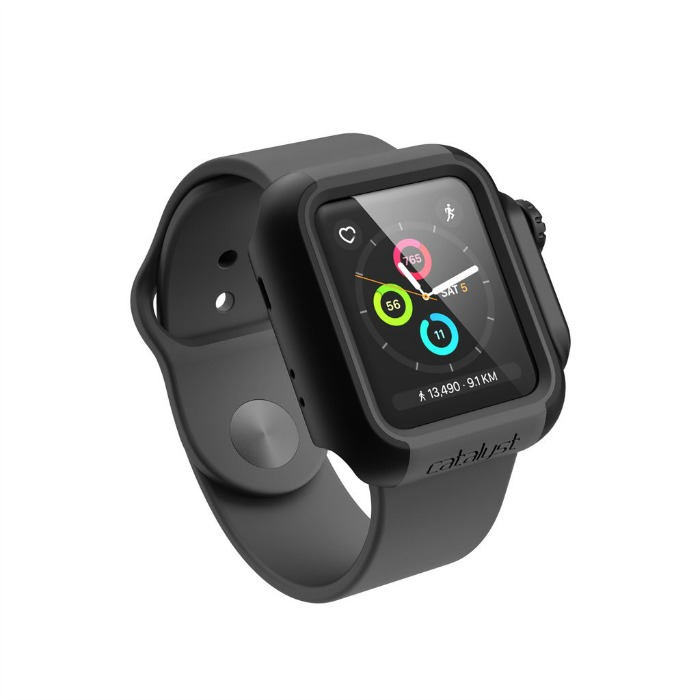 The Catalyst Impact Protection Case for the Apple Watch is compatible with both the Series 2 and 3, and available for both the 42mm and 38mm options. They are drop proof to 9.9 ft (3m), have a dual layer of protection, the signature crown dial button and all features of the Apple Watch remain fully functional including Wi-Fi, Bluetooth, LTE, Siri, digital crown, side button, heart rate sensor and magnetic charging. The drop proof case for Apple Watch comes in a range of stylish clothes to suit your style.
The Catalyst Impact Protection case line stays true to our signature features: with a grippy rubber bumper and digital crown button. This design has added impact protection from an innovative truss cushioning system combined with a proprietary rubber polymer blend to increase the drop spec to 9.9ft (3m). This case is designed to be your Apple Watch's best friend for everyday urban adventures.
Colors: Blueridge/Sunset, Army Green/Black, Stealth Black/Gray and Coral/Gray
Available Now: $39.99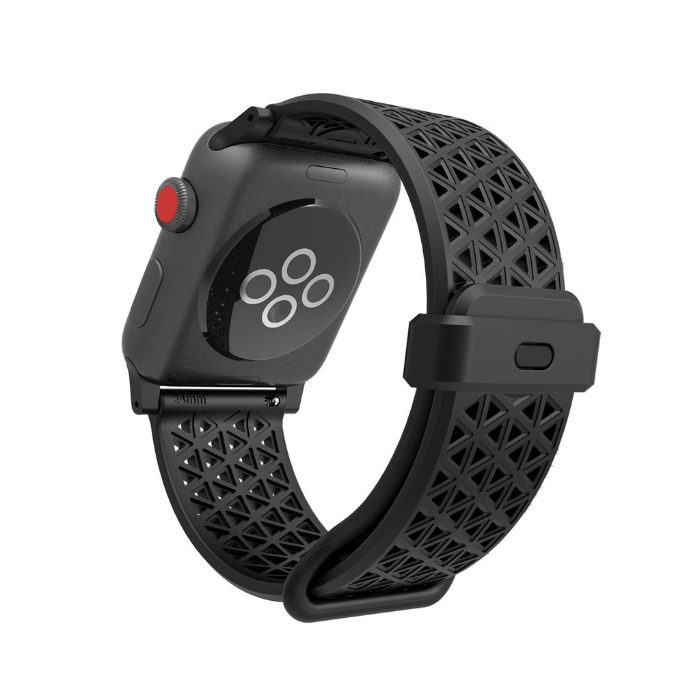 The Catalyst Sport band combines distinctive styling with features for performance for the Apple Watch. The band is built with a triangular truss pattern that creates maximum breath-ability and is also the system for clasping the band together. The arrangement of the pattern creates more adjust-ability than any other sport strap giving the user more range for fit. Comfort is key with the super soft, hypoallergenic silicone band. The attachment system of the strap is designed to be easy to put on and extra secure with our double locking clasp. The band comes with a quick release spring bar making it quick to change out between your Apple Watch and a Catalyst Apple Watch cases.
Colors: Stealth Black, Blueridge/Sunset, Red Hot
Available Now: $39.99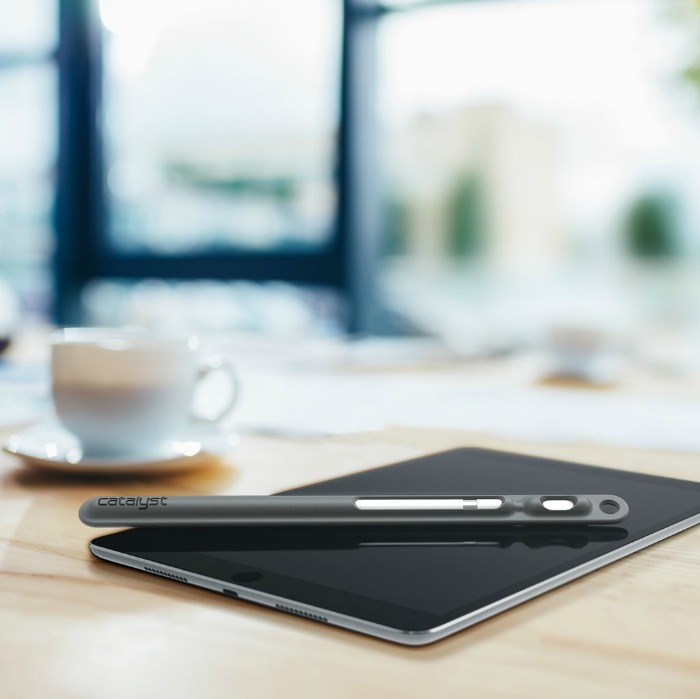 Designed for protection and ease of use, the Catalyst Apple Pencil Case offers storage for both the Apple Pencil and the Lightning adapter. The Catalyst Apple Pencil Case is made from a supple Hypoallergenic Silicon. With ribbing along the profile, the case will not roll and provides impact protection up to 9.9ft (3m). Carabiner included to secure the Apple Pencil to go wherever you go.
Available Now: $24.99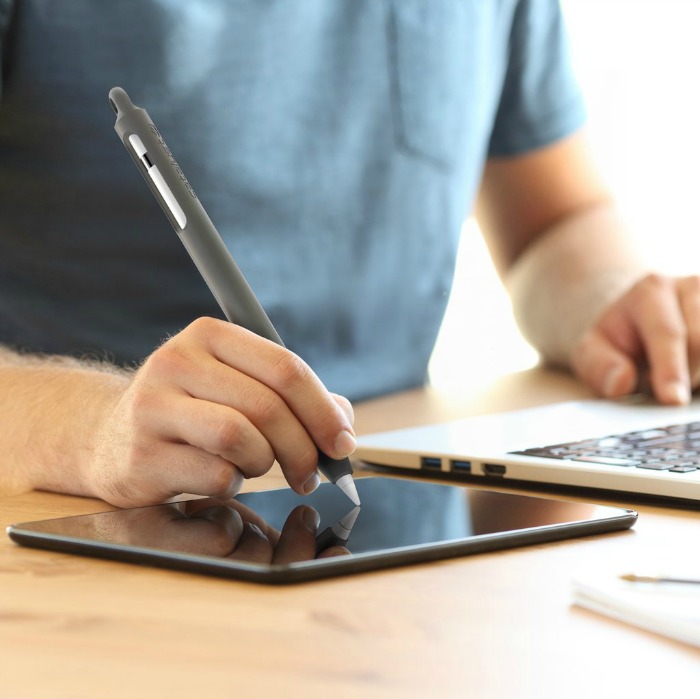 The Catalyst Apple Pencil Grip Case employs a triangular design that is both ergonomic to hold and prevents it from rolling away. The material is a supple, grippy, hypoallergenic silicone that is durable and protective. The Apple Pencil Grip Case allows for easy access to the Lightning connector for charging and has a separate storage capsule for the Lightning adapter. Carry both with the included carabiner to ensure your Apple Pencil is secured where ever you are.
Available Now: $24.99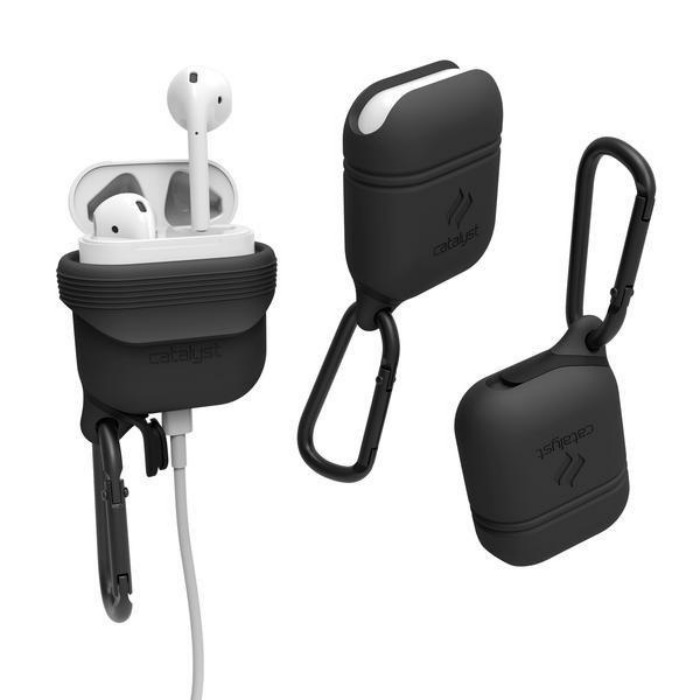 The first of its kind Catalyst case for AirPods is a premium protective case that is a stylish, essential everyday accessory. Made of a soft premium silicone, the case is IP67 waterproof to 3.3ft (1m) and drop proof to 4ft (1.2m). This patented, award-winning design is slim and minimalist and allows users to have convenient access to the Lightning charge port or use wireless charging. The included carabiner allows the case to be easily attached to a belt loop, bag or backpack so that you can always find your Apple AirPods and they are easily accessible.
Colors: NEW Coral, Frost White, Blueridge/Sunset, Army Green, Deep Plum, Slate Gray, Glow-in-the-Dark
Available Now: $24.99
Glow-in-the-Dark: $29.99
Visit Catalyst to learn more and see the new products. Be sure and get yours today and get started protecting your expensive electronics!
Connect socially with Catalyst