Corporate Gifting: What Every Business Should Know
This post may contain affiliate links or I may have received the product free in exchange for my honest review. See full disclosure for more information.
Corporate Gifting is the practice of treating your clients, customers or employees with either physical gifts such as edible treats or non-physical gifts like travelling destination experiences. Many major corporations and companies have policies regarding the giving of gifts in any industry. As a result, there is a vast selection of gift ideas and products, both online and retail to choose from. Here are a few other things on what every business should know regarding business gift-giving.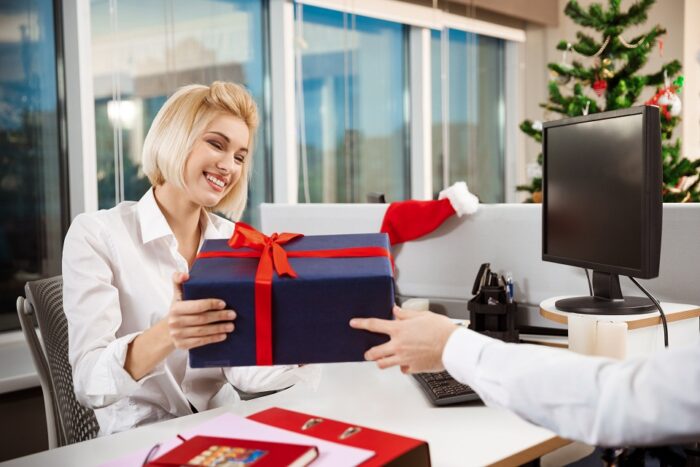 Giving gifts to your employees will motivate them to improve their work performance. It is a key strategy to boost your organization's growth. Many companies have been able to inspire their clients and employees and in turn, increased their productivity.
Giving gifts to your clients or other potential customers is an investment that could garner profitable returns. Companies should ensure they plan a defined budget for gifting to measure a return to their investment. Corporations should also ensure to go for quality as the gift you send reflects on the image of your company.
Build Personal Relationships
Show some gratitude for the personal relationship you have with your clients and employees by sending them corporate gifts. Attach a handwritten note to leave a more lasting impression to your receiver. They feel more appreciated and feel like they belong to the corporate family. This way, your employees and customers will feel a sense of loyalty to the company.
When choosing a business gift, find one that solves a common problem, makes life more comfortable and is used every day. They will be more appreciated for it. Make it personal by giving the gift in person, and if not, a message to the receiver will add a personal touch.
Knowing the perfect gift to buy for your corporate client can be very challenging. Discover the preferences of your customers and employees to find out what gifts to buy. Visit their social profiles to find out their interests and hobbies. You can give them an experience if say they like theatres, you can get them tickets to a play. When you hand-deliver your gifts personally, it sets you apart and ensures you remain at the top-of-the-mind of your clients and employees.
While giving gifts to your clients, check that you are not violating any laws of that industry. Check the policies that are in place to ensure there are no perceptions of non-appropriations such as bribing. Other offices have a gift policy limiting the monetary value of a gift or even prohibiting gifts.
Corporate gifts are not just for the end of the year or during annual general meetings. Use major milestones to surprise your clients with gifts. For example, when you sign a profitable contract, use that occasion as an opportunity to give gifts.
Conclusion
Many organizations have long used gift-giving as a way to show appreciation to potential and existing clients for their business. It has been found as an effective marketing tool and a great way to retain employees. Gifts encourage prospective clients to sign up for a service or sign a deal. This is because they know that their business is valued. Well, personalized gifts for your employees makes them feel more valued. Adopting a gift-giving culture will help in adding to the holiday cheer and fun!