Christmas 2020 Will be Celebrated Differently
This post may contain affiliate links or I may have received the product free in exchange for my honest review. See full disclosure for more information.
This year people's Christmas celebrations will be very different. With the pandemic still around us and the distancing rules and lockdowns still in force we need to make different arrangements. We have seen this happening with the Eid and Diwali celebrations.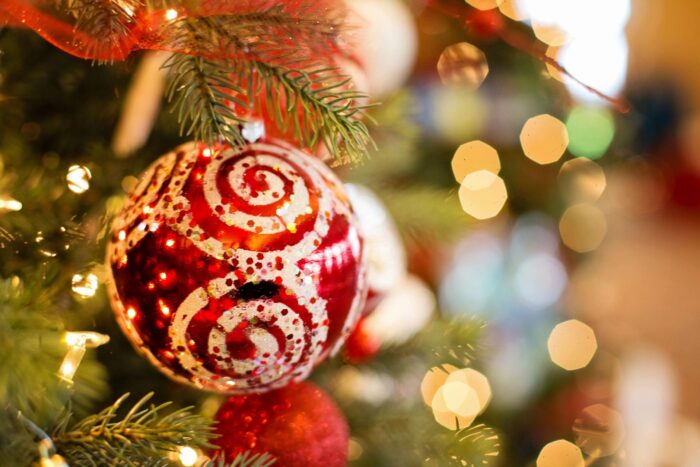 In a lot of places, including the United Kingdom, restrictions concerning social contact are being relaxed. They are letting a few households get together for a number of days over the Christmas period. But for many people this will not allow them to meet up with their families as they have done in previous years.
But it is really important not to feel downhearted and abandon Christmas celebrations. It is possible to get together remotely or in small groups and enjoy activities that are particular to our shared traditions and identities. It is even possible to enjoy an adventure at a PlayCroco Casino. Joining together to share activities and enjoy family and traditional or religious celebrations enhances our connection to others and improves our sense of wellbeing.
Emotional Implications
According to a survey carried out by the Telegraph, one in 4 people in Britain were actually planning to join with their families in spite of the restrictions that were in force. Fortunately, now that they plan to relax the restrictions, they will not need to ignore them.
But it does appear that the celebrating of Christmas with family is something that people are not willing to forgo. It seems that this holiday, and celebrating together, has real emotional significance and is more important to them than the potential risks.
There are a lot of studies in social psychology that have found that social interaction through families and friends and even work colleagues, are vital for health and promote feelings of wellbeing. These interactions provide us with a sense of belonging, support and acceptance. They are important in that they also reduce stress and can provide the help and support that many people rely on.
At times of stress and difficulty, not having access to this social support can prove to be a real psychological burden to many people, and especially to those more vulnerable members of society. It is little wonder why people are wanting to reconnect with others and especially at this time.
The sharing of traditions
Being part of, and belonging to, social groups is good for our wellbeing and actually fulfils many of our psychological needs. Humans have a need for continuity. Sharing traditions provides us with stability and predictability. We are all part of a story, a narrative, that which belongs to our specific families, our communities and our nations. By sharing these we transmit and continue the rituals and traditions that are close to us.
Religious festivals and holidays remain central to many shared group traditions. In actual fact, Christmas is valued even in non-religious families where it is celebrated and shared together. What's more, an existential threat like a pandemic not only creates loneliness and isolation, it highlights our vulnerability and anxiety about our shared future. The name Psychologists give this is "collective angst."
When people are feeling threatened like this, they will turn to these social groups in order to reaffirm their traditions and to express their collective continuity. These traditions help us to feel connected, trigger feelings of belonging.
Allowing people to get together this year for the Christmas holidays will help many to endure the winter months ahead.
Gatherings on a smaller scale
So, we now know that celebrating traditions together does boost wellbeing especially during difficult times. But it may be that it is also possible to achieve this but in smaller groups, thus making it safer.
We know that meeting together with extended family may lead to increased risk of infection. We feel comfortable and safe around family members and this can lead to unsafe social contact behaviors. The chance of transmitting the virus is therefore much greater in these situations.
We are very fortunate that we now have Skype and Zoom whereby we can get together remotely. Meeting remotely also has the effect of boosting wellbeing. We are able to connect with friends and loved ones in order to enjoy the festivities and support one another.
If you are planning to meet remotely, or in a smaller group, there are many ways in which you can adapt your rituals and routines to this new way of celebrating. It is possible to find many religious ceremonies now live streamed. A walk to see the Christmas lights can replace the usual Christmas fair and a virtual family quiz can replace that card game you usually play after the family meal.
Traditions and celebrations in 2020 will need to be tweaked a little. It will be necessary to think creatively about how to come together and enjoy the festivities whilst at the same time gaining psychologically from the benefits of sharing together in these traditional festivals.