Crocodile Dentist: Fun One Bite at a Time!
This post may contain affiliate links or I may have received the product free in exchange for my honest review. See full disclosure for more information.
When this game arrived in my mailbox I felt like I had de ja vu… I remembered playing something in the 1990's. I knew that I was going to have a great time sharing this game with some little sweeties in my life!
Crocodile Dentist is a great way to accomplish multiple things with kids via play. First, they use their skills to snap the crocodiles mouth open. Then the kids get to poke and prod around in the mouth of a crocodile, which could be considered a preschool level introduction to dentistry as whomever finds a sore tooth will get a surprise! Kids learn about taking turns while working on skills of dexterity. Best of all, this is a fun game that takes no batteries or cords, there are no little parts that can get lost!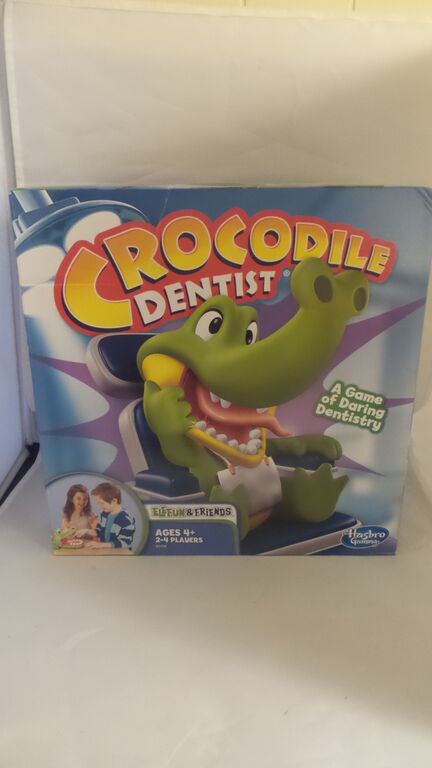 This game is a great for kids that are preschool/kindergarten age. It is fun to play, each game only lasts a few minutes so kids can play again and again, and each time,  the sore tooth changes, adding an element of surprise to each game!
If you are looking for battery free and screen free options for entertaining your little ones through play and learning I think that you can't go wrong with the Crocodile Dentist. This game is fun, one chomp at a time! It also gives kids a chance to experience a small glimpse of what will happen at their next trip to the dentist if they have any anxiety.
This game is made by Hasboro, a company that knows about family fun via game night! It retails for under $20, making it affordable fun for your little ones!