If you are anything like me and every other member in my office, that 3PM snack pang in our stomachs make the office rumble like a pack of running bulls.
I have tried most anything to fulfill that dual-dilemma I experience – hunger and sweet tooth cravings. Something to curb the appetite, but not ruin dinner, AND something that will give you the sweet satisfaction you crave. Well I don't need to search any further, thanks to the delicious taste of Crunchies Chocolate Covered Fruit snacks.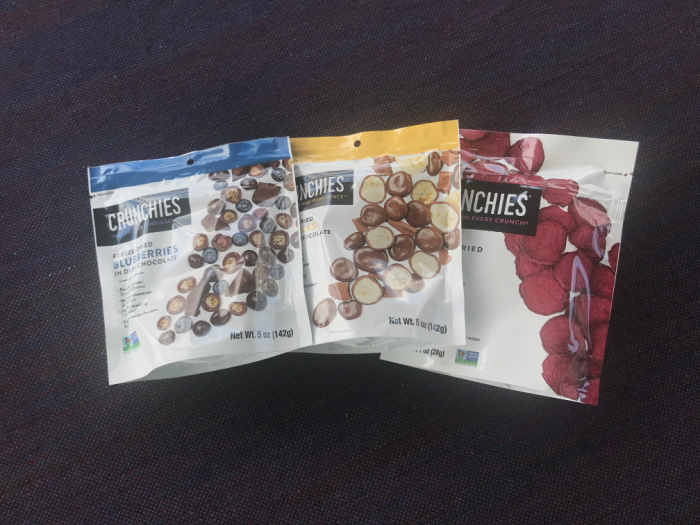 Crafted with real fruit and premium, quality chocolate, this delicious new line is available in four flavors: strawberry, mango, blueberry and banana. I have tried and love them all, but the strawberry and banana are my favorites!
Crunchies also has non-chocolate covered, freeze dried fruits including mangos, strawberries, cinnamon apples, beets and more.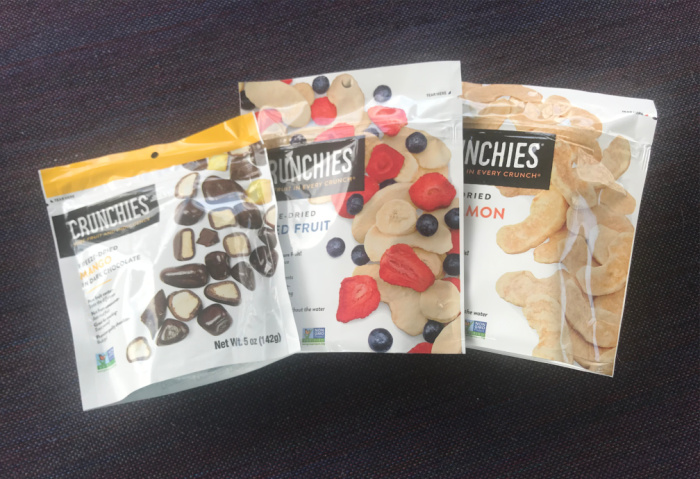 With a simple ingredient list and fruit-forward flavor, these tasty treats is the perfect guilt-free indulgence or on-the-go grab. You should also check out their mixes like a classic trail mix, fruit mix and more!
Want to try them out for yourself? Crunchies are available in select retailers including Walmart, Publix, Safeway and online at Amazon.
Stay connected socially with Crunchies to see what other types of delicious ideas they come up with next!