It's All Here: Top Things You Should Experience In Louisville, Kentucky
This post may contain affiliate links or I may have received the product free in exchange for my honest review. See full disclosure for more information.
Traveling couldn't be more exciting especially if you try new things and step out from your usual comfort zone. It may hard to explain, but there's always something in travel that we find ourselves relaxed, fulfilled, and most of all going home happy. These things are great results especially when we plan out for our best escape in town.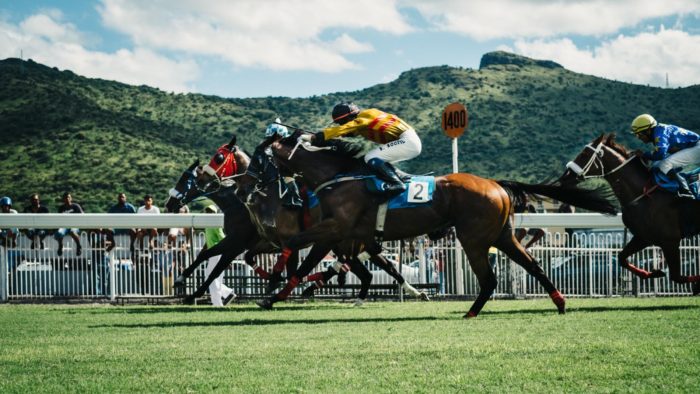 You may have gone to huge continents and famous countries where popular landmarks and best scenic spots are found. However, for some people who wanted to full relaxation without spending too much, they may choose to go local. Though these folks are trying to explore the beauty of their local county doesn't mean they get a less travel experience.
Today, let us bring to the streets of 700 Central Avenue Louisville, Kentucky. This county may seem small but it is the home of the world's famous KFC (Kentucky Fried Chicken), The Kentucky Derby, and Slugger bats. Let's take a look so some popular things you can you and bring your traveling experience to a whole new level.
Experience the Churchill Downs Top-Rated Racing Show
The most famous landmark situated right in the heart of Louisville, Kentucky. This happens for the reason that the kentucky derby betting, one of the world's most famous horse racing tournament is celebrated in the Churchill Downs dirt track.
So, if you would like to take part and make something memorable out of your travel, experiencing the action-packed horse racing show in Churchill Downs will definitely take your breath away.
Savor The Best Eats of Louisville, Kentucky
Traveling and exploring places is tiring; thus, the only way to treat that is looking for the best foods in town. Louisville, Kentucky has sumptuous foods to offer and probably a must-try subsistence from food places like Mayan Cafe, Mussel and Burger Bar, El Taco Luchador, and Jack's Fry.
Sip A Glass of the Famous Bourbon Trail
Feel free to party and Louisville and release your anxiety and stress by sipping the best of Kentucky Bourbon has to offer. This trail is a collection of exclusive whiskeys which can only be found in Louisville, Kentucky.
Tour Around in Muhammad Ali Center
The Muhammad Ali center is built honoring one of the most iconic boxers, Muhammad Ali. This center showcases the life of Muhammad Ali how he lived as a child, who are his roots, how he had become a great boxer, and how his career life continues to grow.
When you are also entering and touring in this center, you have to watch Ali Muhammad's movie which commemorates his life and professional career. Truly, you will have a fulfilling journey in Louisville if you do this thing.
Ride the Louisville Mega Cavern
If you want to put a little bit of spice in your travel and try something that's breathtaking, riding the Mega Cavern, which is only the world's underground course that's made in full length. Also, if you have fear of heights, you may try to pass the Mega Tram which is man-made trails and passages. This will bring full excitement especially if you travel with your family.
Try Jaunting in Louisville Slugger Factory and Museum
If you one of the avid baseball fans in the country, Slugger Factory and Museum is a sure stop for you. They have been producing the world's most famous and durable baseball bats since 1884. Top things you can do while you're in this museum is exploring the gift shop and be amazed by the stunning bat designs that you haven't seen in your entire life.
The museum also features a large bat vault in which you can see the exact replica of baseball bats being used by champions teams that play in a baseball tournament.
Visit The Cave Hill Cemetery
Probably one of the most attractive and organized cemeteries you can found in Louisville, Kentucky is the Cave Hill Cemetery. You'll see how the greeneries are arranged properly and wonderfully. At the same time, this is also where Colonel Sanders and Muhammad Ali were finally resting. So, if you want to pay a tribute two these two popular identities in the world history while enjoying the amazing scenic spot, Cave Hill cemetery can bring that to you.
Take A Drink at the Brown Hotel Lobby
The Brown Hotel is the most unique landmark and place that you can visit within the Louisville vicinity.  The place is listed be one of "National Register of Historic Places". The Brown Hotel Bar offers different things you must try and everything is in brown.
The famous hot brown sandwich is a must-try. Not only that, the whole building including the interiors are fully painted in brown finishes.  The hotel has undergone a major renovation in the past months and had successfully incorporated the newest state-of-the-art facilities; thus, making it a top place to stay in Louisville, Kentucky.