Dealing with Dog Separation Anxiety
This post may contain affiliate links or I may have received the product free in exchange for my honest review. See full disclosure for more information.
One of the most common conditions that many dogs suffer from is anxiety.  Often, our canine friends get anxiety due to separation issues.  This can cause our pets to become destructive when we are away from the home.  Luckily for pet owners, there are some things that can be done to reduce separation anxiety.  Below, you will find a few tips that just might help your pet to relax and reduce their level of anxiety.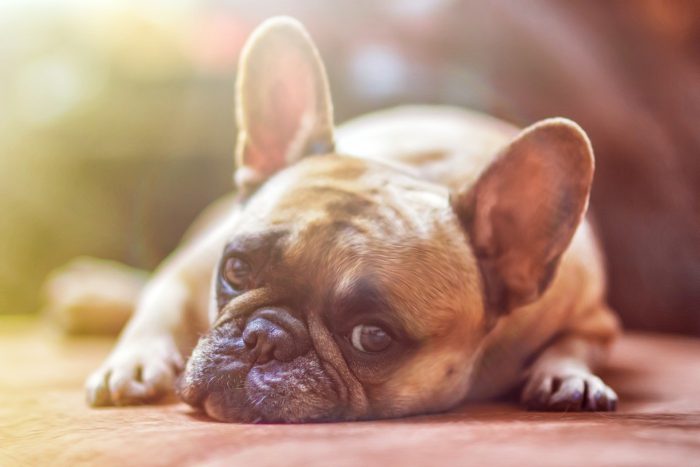 Hemp Can Help
If your pet is suffering from dog anxiety then chances are hemp supplements can help!  These supplements are made from a combination of different Cannabis sativa that can help calm your dog down and make them more relaxed.  This is great for dogs that simply have a hard time being away from their owners.  Hemp is similar to marijuana, but is much safer for your pet, and is legal to possess in the United States.  Marijuana, on the other hand, is illegal in many states and is still considered an illegal substance by the federal government.
Give Your Dog Something to Do
Many times, dogs get anxious because they don't have anything to do while you are not at home.  Idle paws can really get into trouble so always make sure to give your pet plenty of toys to play with while you are away.  Chew toys are especially helpful and will prevent your dog from destroying your furniture or other items inside of the home.  Food puzzle toys are also enriching and will keep your pet busy.  Placing a treat inside a puzzle toy will give your dog something to do and a reward after they have figured it out.  Treats can include dog treats, peanut butter, cheese, and even yogurt.  Both chew toys and food puzzle toys have been found to help dogs relax by having a calming effect on them.  For a list of food puzzle toys, please check out this link.
Take Them for Walks Daily
One of the best ways to reduce anxiety in dogs is by taking them for a walk.  Dogs simply love to get out into the world and see what's going on!  This helps them relax and it gives them the exercise they need to feel whole.  Without a daily walk, some dog's energy levels are at maximum and they are often bursting at the seams.  This can get them into a lot of trouble and make them very anxious at the same time. If you would like to learn some tips that will help you with your daily dog walks, please visit this website.
These are just a few things that you can do to help reduce your dog's anxiety levels.  Remember that a simple walk or a few toys to keep your pets busy just might do the trick.  For dogs with a more serious anxiety issues, hemp supplements might be the way to go.  Anxiety is a serious issue that needs to be treated as soon as possible.