My December Degustabox was Full of Exciting New Taste and Flavors! #DegustaBox
This post may contain affiliate links or I may have received the product free in exchange for my honest review. See full disclosure for more information.
Can you believe that it is December already? Christmas is just around the corner and if you are like me, you are running in every direction trying to get things ready for Christmas day. From all the shopping to the menu planning for the big day, it keeps us on the go. However, I received my December Degustabox the other day and was totally thrilled to see several new items in there that I had not had the opportunity to try! It also included a variety of snacks to carry me through this busy season! To be honest, it's a little like Christmas every month for me when I receive my Degustabox! It is always loaded with surprising goodies and I am like a kid in the candy store!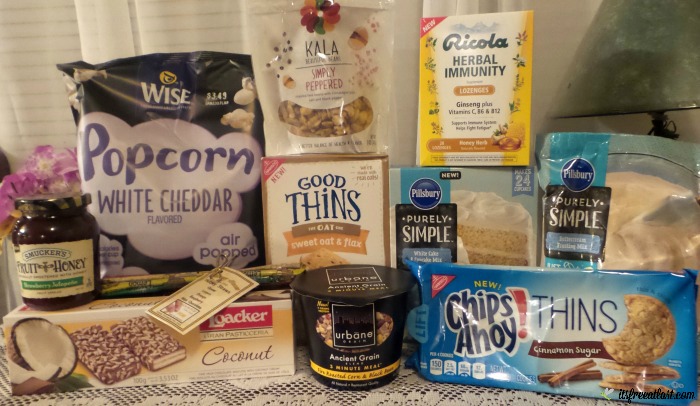 December Degustabox was Full of Exciting New Taste and Flavors!
My December Degustabox contained several items I had not heard of before. I was so excited to see them and to try them! It's always a fun day to open my Degustabox! It's a little like opening a surprise gift! It is always loaded in fun flavorful products to sample and try. This month, I absolutely fell in love with several of the new products I was introduced too!
Let's take a look at the delicious products from the December Degustabox I have been enjoying!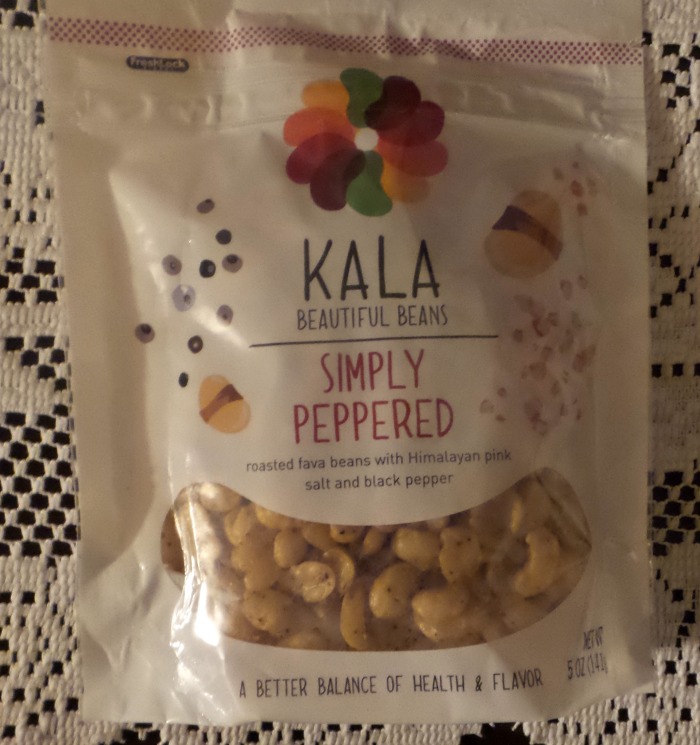 Have you heard of the delicious KALA Simply Peppered bean snack? I hadn't! So, I was excited to give it a try! It is made from the most beautiful beans they can find. Then, roasted and seasoned and paired with simple ingredients. The result? Light, vibrant snacks packed with nutrition and bursting with flavor! These flavorful KALA Beans are light, crunchy, and packed with all the healthy goodness of beautiful beans in every bite.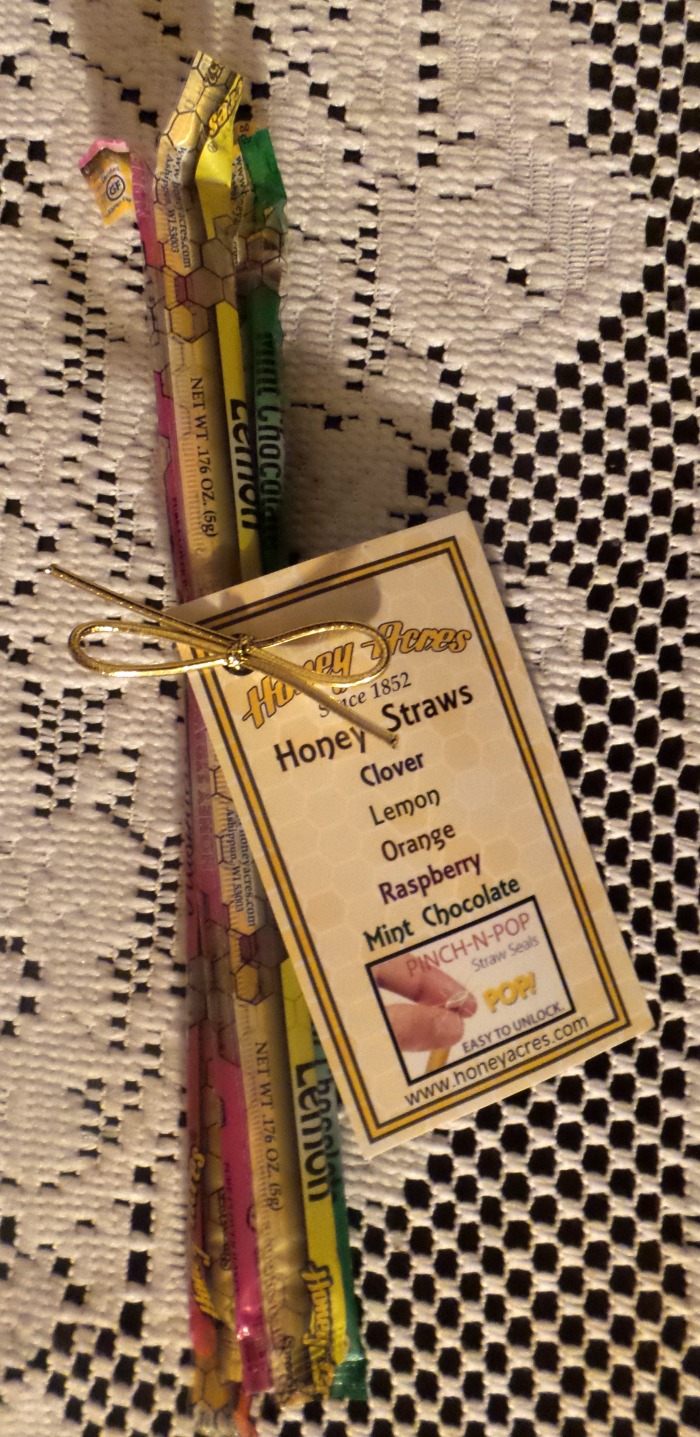 The Honey Straws was another surprise item I haven't had the pleasure of trying yet! These yummy delights are sealed plastic straws filled with Honey Acres' delicious raw honey! They are perfect for livening up hot beverages or muffins on the go! Or just to enjoy right out of the straw. They are perfect for carrying on the go!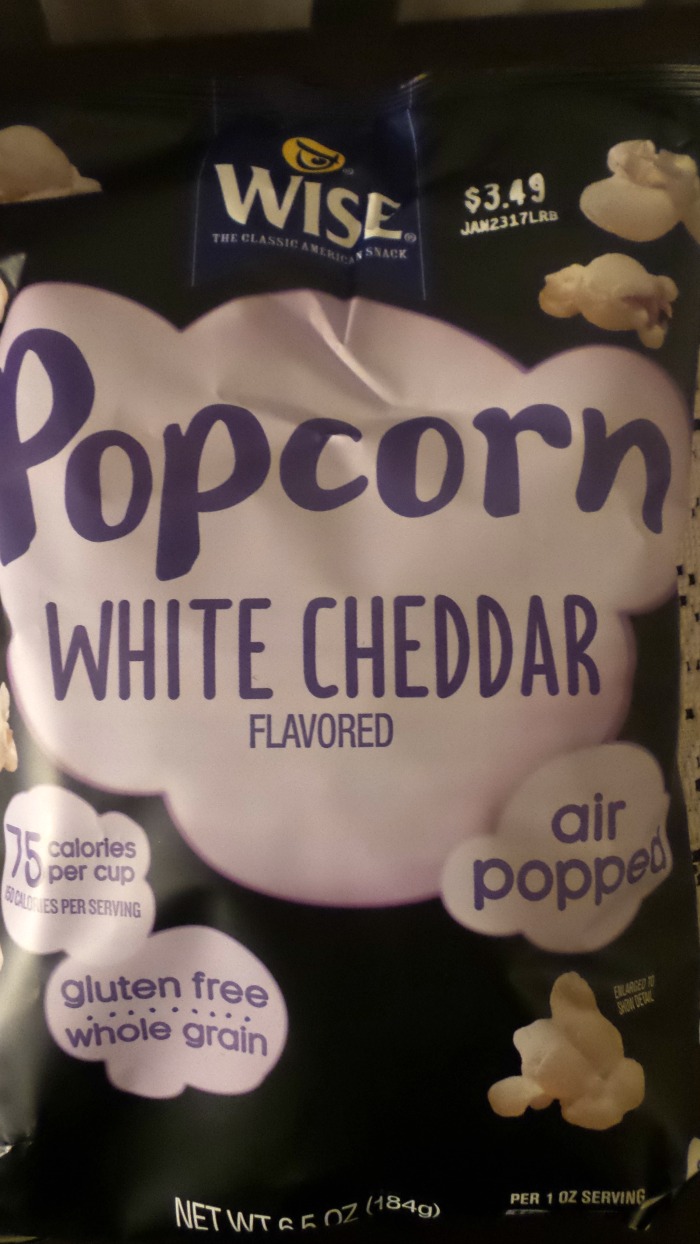 Ah, popcorn! Wise Popcorn is a favorite of mine, so I was delighted to see a bag of their White Cheddar Popcorn! I love the White Cheddar for its real cheddar cheese flavor and it's only 75 calories per cup! It makes a great snack, especially while watching a late-night movie!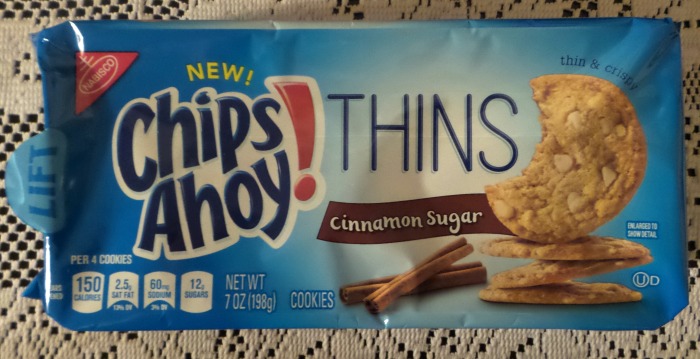 I think everyone knows about the Chips Ahoy! cookies! However, they have now introduced a new line of thin, crispy cookies with plenty of delicious chips! You can also choose between Original or Cinnamon Sugar flavors. I love these when I have a moment of me-time! Pair them with a delicious cup of coffee or a tall cold glass of milk – relax and enjoy!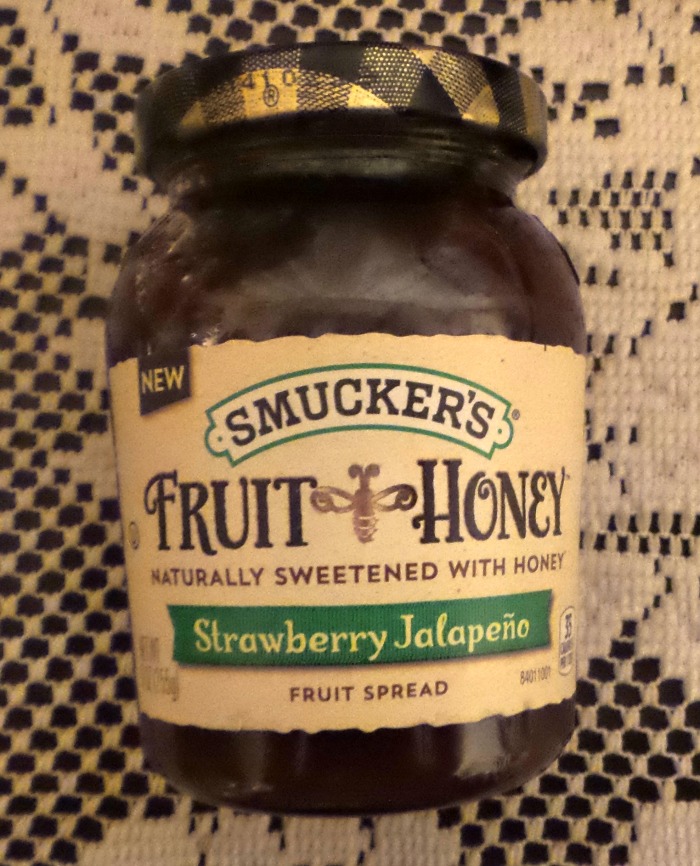 I love fruit spreads on my toast for breakfast, so I was especially delighted to find a jar of Smucker's Fruit & Honey™ Fruit Spread in the my Degustabox! I received the Fruit & Honey Strawberry Jalapeno flavor to try. Oh YUM! Sweetness, with just the right amount of Jalapeno spice – simply delicious! I will definitely want more of this one! And, I would love to try the Fruit & Honey Concord Grape, Strawberry, Triple Berry, and Blueberry Lemon flavors too!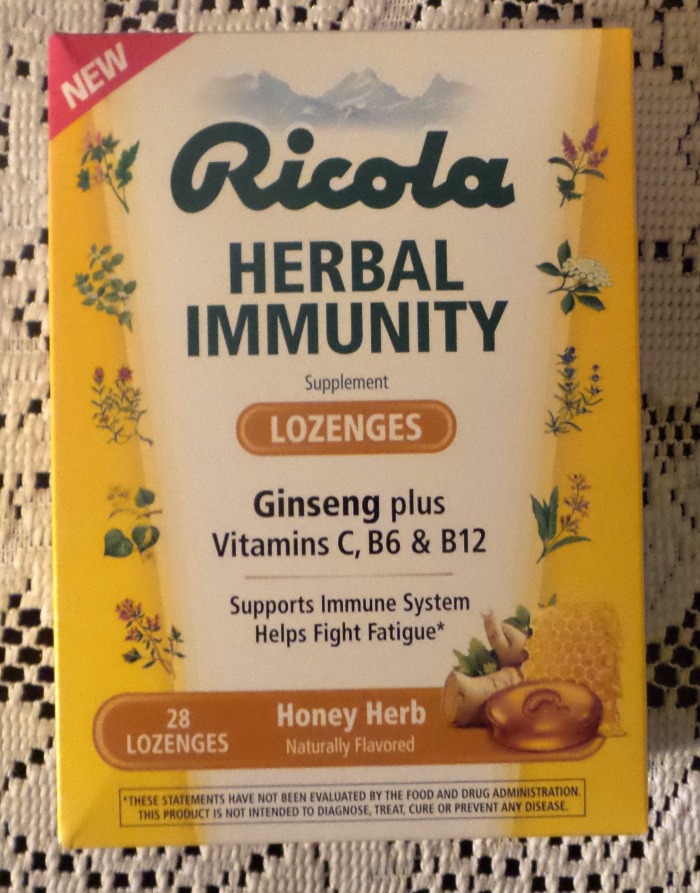 Every time I hear Rocola, it reminds me of the commercial on TV 🙂 However, in all reality, I love the Herbal Immunity Honey Herb Supplement Lozenges! These herbal lozenges contain a wealth of goodness! They are formulated with ginseng, vitamins C, B6 and B12 to help support the immune system and fight fatigue. They are the perfect lozenges to reach for when you feel the dreaded itch in your throat!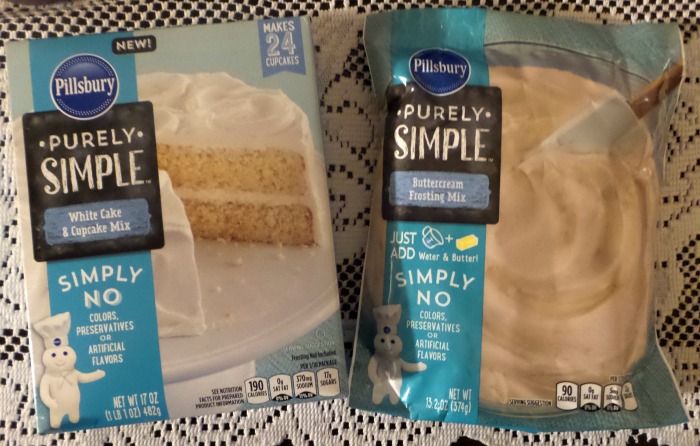 Pillsbury™ Purely Simple® White Cake & Cupcake Mix and Pillsbury™ Purely Simple® Buttercream Frosting
Who doesn't love a good cake mix and frosting?! My December Degustabox had both the Pillsbury Purely Simple cake and a a frosting mix in it! These mixes contain no colors, preservatives, or artificial flavors for homemade taste that's simply scrumptious! Available in Cake & Cupcake, Cookie, Brownie and Frosting mixes. It is all the goodness without the bad stuff!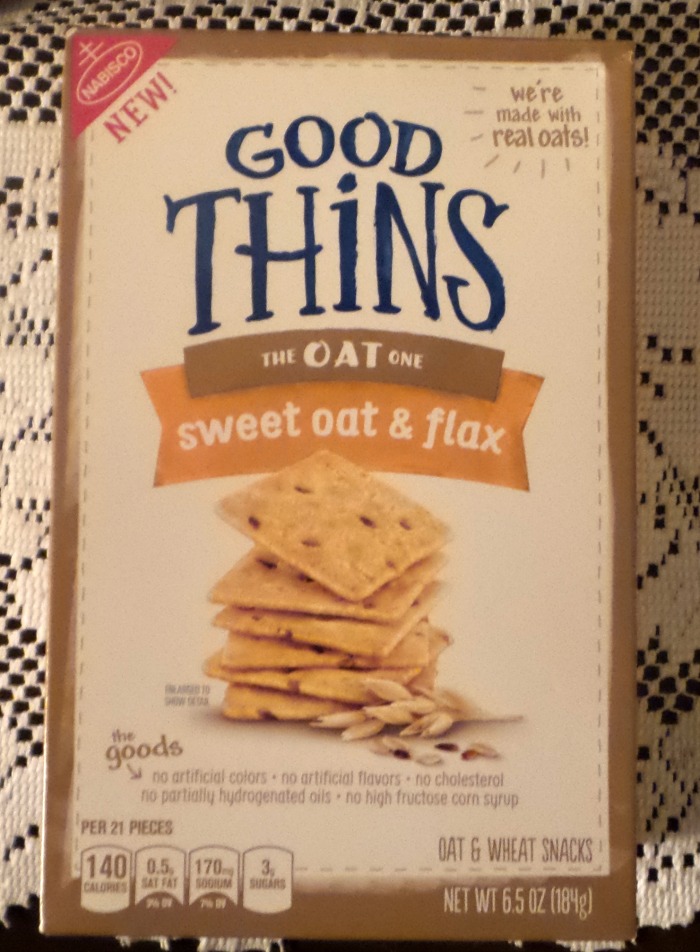 I also had the chance to try out Good Thins! This was a new surprise for me too! Good Thins are a delicious new line of snacks that starts with real ingredients like potato, corn, and oats. Combine those with delicious flavors like white cheddar, sea salt, and flax and bake thin and crispy and they have a winner! It's a simple snack you can feel GOOD about.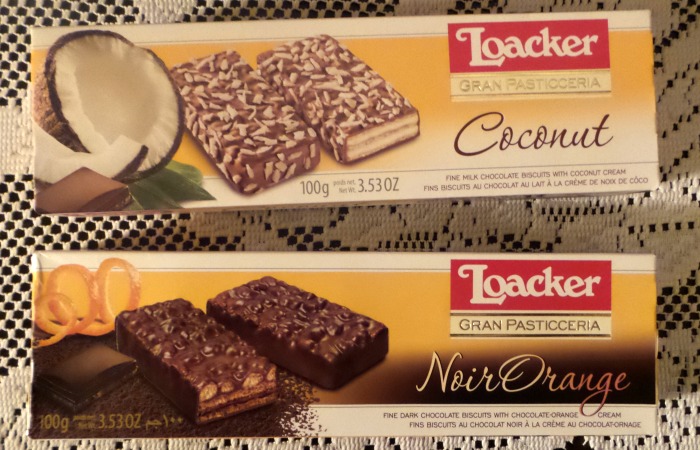 Speaking of me-time, I have a confession to make. These delectable Loacker pastries have become my guilty pleasure! These specialty wafers are wrapped in fine chocolate – either creamy milk chocolate or decadent dark chocolate. You can choose from exotic Coconut, Crème Noisette with toasted hazelnuts, intense and bittersweet Dark Hazelnut, velvety Cappuccino, and Noir Orange.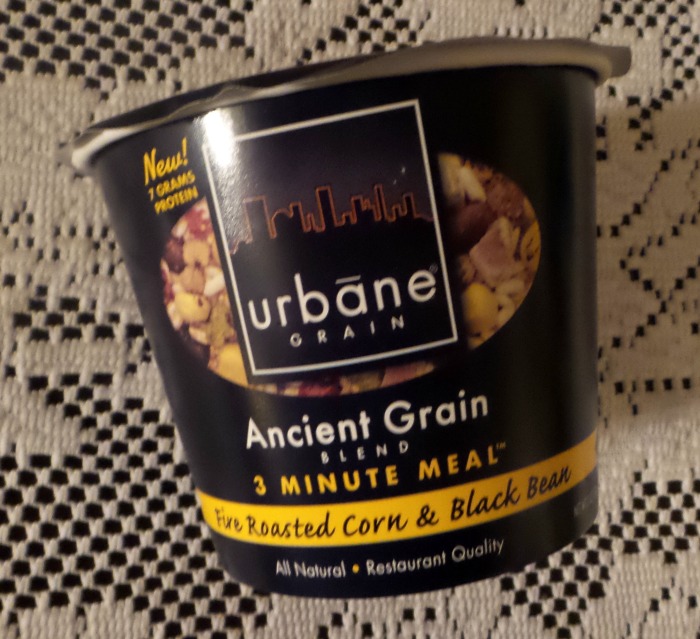 The Urbane Grain 3 Minute Meals, with Ancient Grains, are great for a quick lunch at home or at my desk at work! They are made with Ancient Grains: Amaranth, Sorghum and Barley and have 9 grams of protein and 5 grams of fiber. I loved the Fire Roasted Corn that I was sent and am anxious to try out the other varieties!
There were so many things in my December Degustabox that I have not tried before! I love it! It is an awesome way of trying out new products! Only, now, I need to rewrite my grocery list because I fell in love with quite a few of them! I thoroughly enjoy getting a chance to sample new products and even enjoy the ones I already know of. I still say the best part is getting to try new products and decide if I like them or not BEFORE purchasing at the store!
Are you ready to Sign Up for a Degustabox Subscription?
Sign up for a monthly subscription with Degustabox for only $19.99, which includes delivery. Receive your Degustabox every month filled with goodies (10-15 surprise products, many new to the market)! And, at this price, it is much less than you would pay in stores! It is a great value and a great way to try before you buy! If you decide it isn't for you, that's alright too! There is no commitment necessary. To cancel, just let them know before the 15th of the month. So, what are you waiting for? Go ahead and give Degustabox a try today!