Get Organized with Mabel's Labels #Review
This post may contain affiliate links or I may have received the product free in exchange for my honest review. See full disclosure for more information.
Let Mabel's Labels Organize Your Christmas!
Quality personalized labels at a GREAT price!
Please tell me I'm not alone.  For some reason around October my home goes haywire.  Piles of stuff seem to accumulate everywhere.  Did my oldest have the red cup or was that one the princesses, why oh why did I get the boys the same pencil box…?  Clutter and confusion surround us like a plague.  If this scenario resembles your home in the least, I have a solution for you – Mabel's Labels.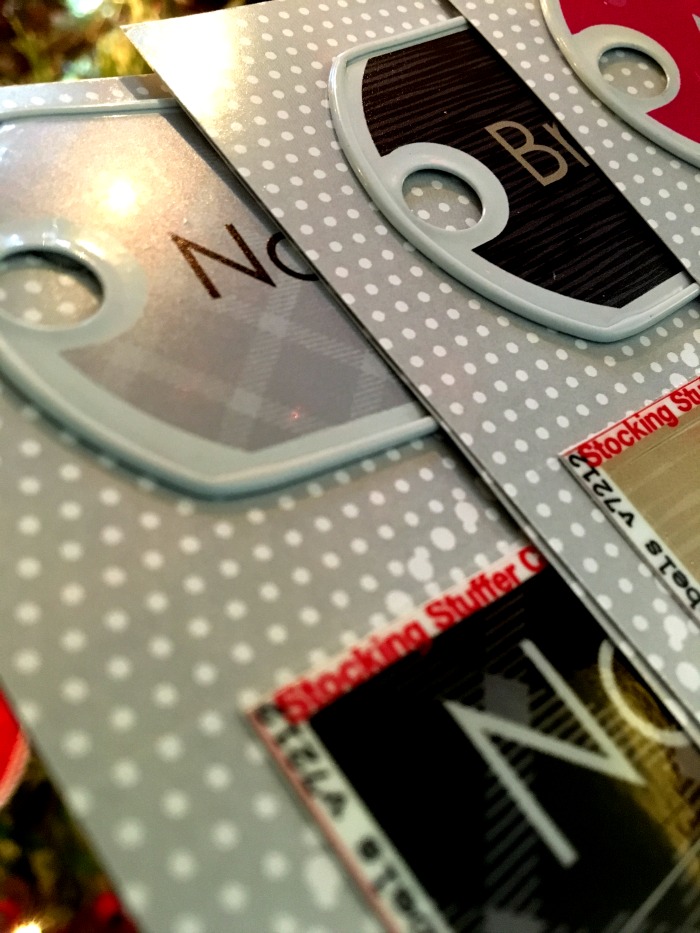 About Mabel's Labels:
Mabel's Labels is the best-known brand of durable labels for families, and our growing line of products features baby labels, child safety products, sports labels, household organizational labels and seasonal items. They're extremely durable, they're laundry, dishwasher and microwave safe – and they're 100% guaranteed."
Not only are these things a sanity saver, they are super cute to boot!  I ordered a set for each one of my three kiddos.  I LOVE THEM!  My eldest has some pretty severe OCD tendencies, so let's just say the thought of he and his younger brother getting their tumblers mixed up may or may not have caused quite the battle in our home.  Not any more!  Thank you Mabel!  You have saved this mama's sanity (at least for a few minutes 🙂 ).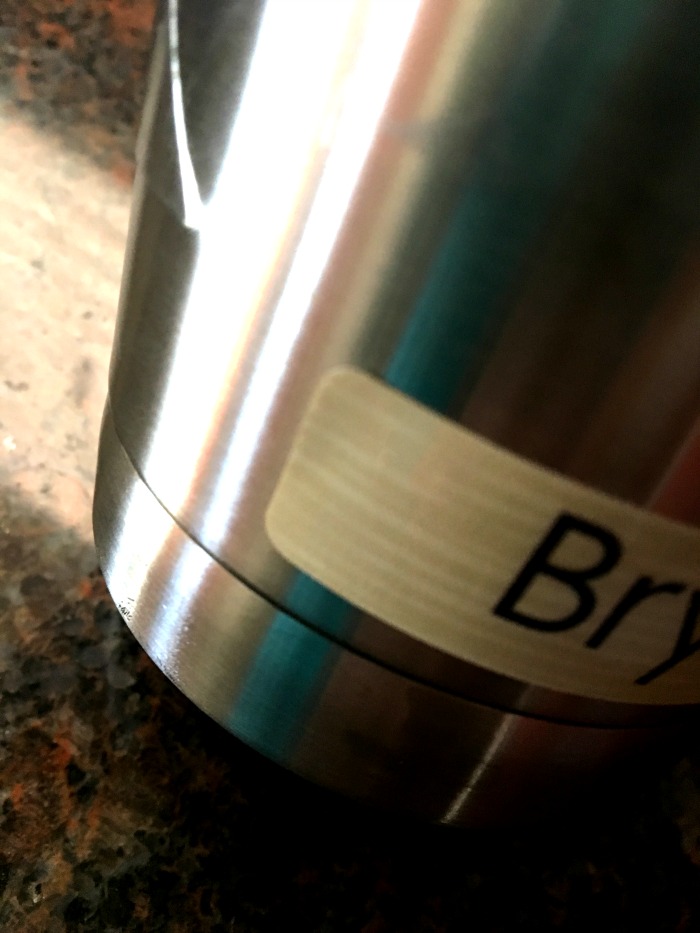 I can't even begin to list the possibilities of where you could use these quality labels.  The obvious first would be to label your school supplies for your kids.  The folks at Mabel's Labels have gone so far beyond just the school supply scene.  They offer iron on clothing labels, seniors labels (place the label in their shoe, if they're found they have personal ID on them), or these would make fantastic party favors at a birthday party.
Whatever your labeling needs, Mabel's Labels has got you covered!
Head on over here and get that order placed!
You can order your labels online or by calling 1-866-306-2235!
We've added Mabel's Labels to our Gift Guide.  Check it out HERE!