Decorate Your Bedroom on a Budget Before Christmas
This post may contain affiliate links or I may have received the product free in exchange for my honest review. See full disclosure for more information.
The end of the year, and the upcoming Christmas season, is the perfect time to switch things up in preparation for a brand new year ahead and a brand new start. So why not go ahead and decorate your bedroom before the holidays? You will be able to enjoy some fresh new things, and you can do it all on a budget. Check out the tips below to get started.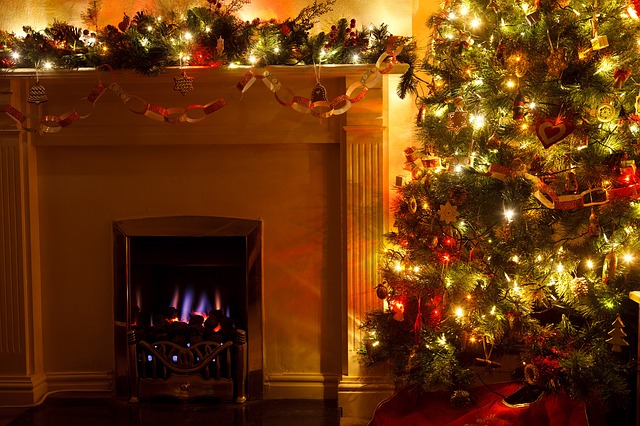 Update Your Bedding for a Cosy Winter Retreat
The weather outside has turned frightful but your bedroom, and your bed, in particular, could be so delightful if you upgrade your bedding accessories. Get a plush comforter or duvet, along with matching shams so that you can transform the entire look of your bed with whatever look you want, whether you are in search of something classic, something modern, something romantic, or something feminine.
None of that bedding will do you any good, though, if your mattress is uncomfortable or old and flat. To get the right mattress and the right amount of support to help you get a restful night's sleep each night, check out the Christmas Deals from Big Brand Beds. After all, the holidays are the perfect time to find incredibly low prices on otherwise expensive ideas, so go ahead and splurge.
Bring in Some Green
One of the primary colours of the holiday season is green, so there really is no better time to incorporate this popular hue into your bedroom. You can, of course, keep the colour even after the holidays are over!
Bring some calming green into your room by adding fresh flowers or other plants that you enjoy, whether you prefer mini palm trees in pots or small bamboo plants in water. These will serve to bring colour into your space, as well as oxygen, and they will also appear elegant while reminding you that the winter season will be over before you know it and the green outside will return.
Change the Face of Your Dresser
Changing your existing bedroom dresser is super easy with a little bit of paint or some wallpaper. You can change the way your dresser looks without having to purchase new furniture and, in doing so, you will quickly add brand new design elements and colours into your bedroom. With so many colours and patterns to choose from, you can really let your creativity lead the way.
Don't forget to also change up the look of your dresser by replacing old drawer pulls and handles with brand new decorative options that you can find at a local home improvement store. These are super affordable but they work wonders when it comes to really changing the look and personality of a piece of furniture.
With these clever, budget-friendly tips in mind, you can make minor changes to your bedroom without breaking the bank. And because it is so easy to implement these tips, you can do it all before Christmas arrives and then enjoy your new and improved bedroom throughout the year to come.