Big Things are coming from Disney in 2016 – Here is a detailed list
This post may contain affiliate links or I may have received the product free in exchange for my honest review. See full disclosure for more information.
As 2016 is now under way, I am excited to share with you the amazing list of movies that will delight our eyes and ears as Disney, Pixar, DreamWorks, LucasFilm and Marvel release some blockbuster hits this year.

Let's get this year started off with this month.
January 29, 2016 – The Finest Hours (Walt Disney Studios) #TheFinestHours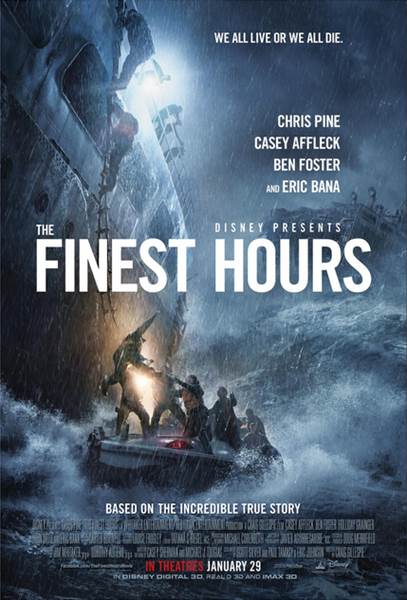 Disney's THE FINEST HOURS is the unforgettable story of the Coast Guard's most daring rescue mission, which is directed by Craig Gillespie and stars Chris Pine; Academy Award® and Golden Globe® nominee Casey Affleck, Ben Foster, Holliday Grainger, John Ortiz and Eric Bana.
THE FINEST HOURS opens in theatres everywhere on January 29th, 2016!
Stay connected socially 
Facebook | Twitter
March 4, 2016 – Zootopia (Walt Disney Animation Studios) #Zootopia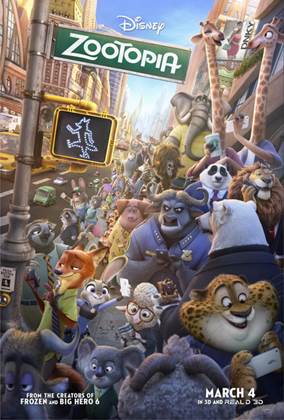 The modern mammal metropolis of Zootopia is a city like no other. Comprised of habitat neighborhoods like ritzy Sahara Square and frigid Tundratown, it's a melting pot where animals from every environment live together—a place where no matter what you are, from the biggest elephant to the smallest shrew, you can be anything. But when optimistic Officer Judy Hopps (voice of Ginnifer Goodwin) arrives, she discovers that being the first bunny on a police force of big, tough animals isn't so easy. Determined to prove herself, she jumps at the opportunity to crack a case, even if it means partnering with a fast-talking, scam-artist fox, Nick Wilde (voice of Jason Bateman), to solve the mystery. Walt Disney Animation Studios' "Zootopia," a comedy-adventure directed by Byron Howard ("Tangled," "Bolt") and Rich Moore ("Wreck-It Ralph," "The Simpsons") and co-directed by Jared Bush ("Penn Zero: Part-Time Hero"), opens in theaters on March 4, 2016.
Be sure to follow Zootopia for all of the latest information and release announcements. It comes to theaters everywhere on March 4, 2016!
Facebook | Twitter | Website | Instagram
April 15, 2016 – The Jungle Book (Walt Disney Studios) #JungleBook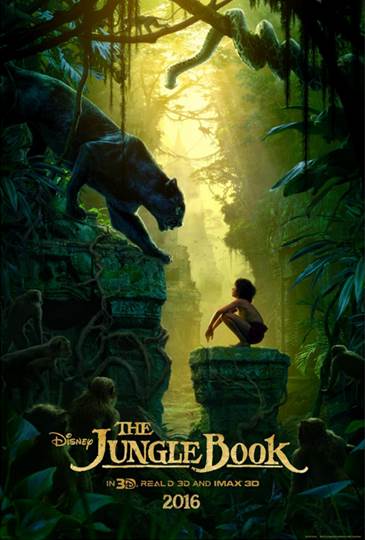 Directed by Jon Favreau ("Iron Man"), based on Rudyard Kipling's timeless stories and inspired by Disney's classic animated film, "The Jungle Book" is an all-new live-action epic adventure about Mowgli (newcomer Neel Sethi), a man-cub who's been raised by a family of wolves. But Mowgli finds he is no longer welcome in the jungle when fearsome tiger Shere Khan (voice of Idris Elba), who bears the scars of Man, promises to eliminate what he sees as a threat. Urged to abandon the only home he's ever known, Mowgli embarks on a captivating journey of self-discovery, guided by panther-turned-stern mentor Bagheera (voice of Ben Kingsley), and the free-spirited bear Baloo (voice of Bill Murray). Along the way, Mowgli encounters jungle creatures who don't exactly have his best interests at heart, including Kaa (voice of Scarlett Johansson), a python whose seductive voice and gaze hypnotizes the man-cub, and the smooth-talking King Louie (voice of Christopher Walken), who tries to coerce Mowgli into giving up the secret to the elusive and deadly red flower: fire. The all-star cast also includes Lupita Nyong'o as the voice of the fiercely protective mother wolf Raksha, and Giancarlo Esposito as the voice of wolf pack's alpha male Akela. "The Jungle Book" seamlessly blends live-action with photorealistic CGI animals and environments, using up-to-the-minute technology and storytelling techniques to immerse audiences in an enchanting and lush world.
Here is the latest movie trailer. Watch for yourself and see how amazing this movie is going to be.
Be sure to stay connected socially to see all of the updated information on The Jungle Book
Facebook | Twitter | YouTube | Pinterest | Instagram | Google + | Website
THE JUNGLE BOOK opens in theatres everywhere on April 15th, 2016!

May 6, 2016 – Captain America: Civil War (Marvel) #CaptainAmericaCivilWar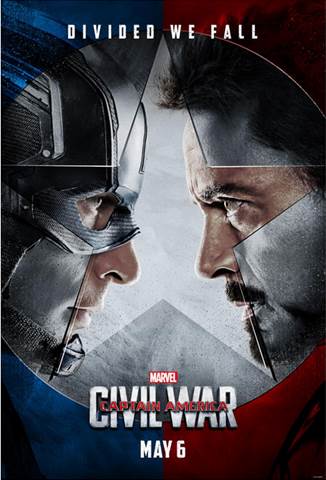 Marvel's "Captain America: Civil War" finds Steve Rogers leading the newly formed team of Avengers in their continued efforts to safeguard humanity. But after another incident involving the Avengers results in collateral damage, political pressure mounts to install a system of accountability, headed by a governing body to oversee and direct the team. The new status quo fractures the Avengers, resulting in two camps—one led by Steve Rogers and his desire for the Avengers to remain free to defend humanity without government interference, and the other following Tony Stark's surprising decision to support government oversight and accountability.
Marvel's "
Captain America: Civil War
" stars Chris Evans, Robert Downey Jr., Scarlett Johansson, Sebastian Stan, Anthony Mackie, Emily VanCamp, Don Cheadle, Jeremy Renner, Chadwick Boseman, Paul Bettany, Elizabeth Olsen, Paul Rudd and Frank Grillo, with William Hurt and Daniel Brühl.
Anthony & Joe Russo are directing with Kevin Feige producing. Louis D'Esposito, Alan Fine, Victoria Alonso, Patricia Whitcher, Nate Moore and Stan Lee are the executive producers. The screenplay is by Christopher Markus & Stephen McFeely. Get ready to pick a side and join the nonstop action playing out on two fronts when Marvel's "Captain America: Civil War" opens in U.S. theaters on May 6, 2016.
Be sure to stay connected socially to Captain America: Civil War
Facebook | Twitter | Website | Instagram
May 27, 2016– Alice Through the Looking Glass (Walt Disney Studios) #DisneyAlice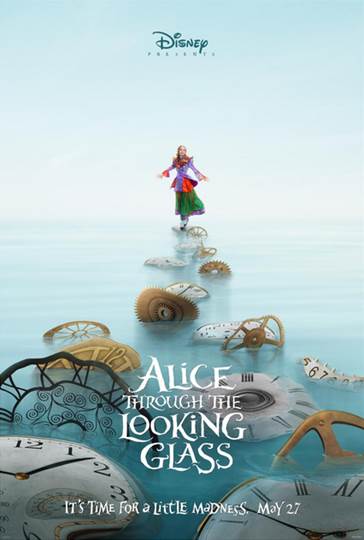 ALICE THROUGH THE LOOKING GLASS  reunites the all-star cast from the worldwide blockbuster phenomenon, including: Johnny Depp, Anne Hathaway, Mia Wasikowska and Helena Bonham Carter along with the voices of Alan Rickman, Stephen Fry, Michael Sheen and Timothy Spall. We are also introduced to several new characters: Zanik Hightopp (Rhys Ifans), the Mad Hatter's father and Time himself (Sacha Baron Cohen), a peculiar creature who is part human, part clock.
Be sure to stay fully connected to get all the latest release news from ALICE THROUGH THE LOOKING GLASS
Facebook | Twitter | Instagram
June 17, 2016 – Finding Dory (Disney / Pixar) #FindingDory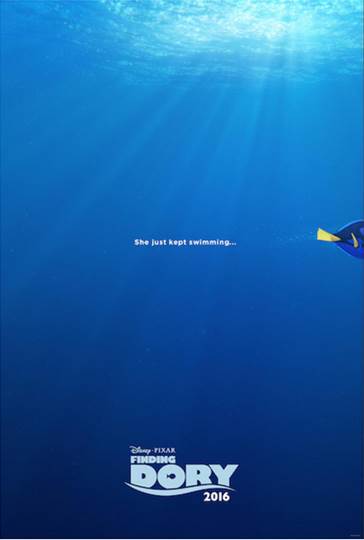 Disney•Pixar's "Finding Dory" reunites everyone's favorite forgetful blue tang, Dory, with her friends Nemo and Marlin on a search for answers about her past. What can she remember? Who are her parents? And where did she learn to speak Whale? Directed by Andrew Stanton ("Finding Nemo," "WALL•E") and produced by Lindsey Collins (co-producer "WALL•E"), the film features the voices of Ellen DeGeneres, Albert Brooks, Ed O'Neill, Kaitlin Olson, Ty Burrell, Eugene Levy and Diane Keaton.
Finding Dory swims into theaters on June 17, 2016! Be sure to stay socially connected for all of the latest news and movie release info!
July 1, 2016 – The BFG (Walt Disney Studios) #TheBFG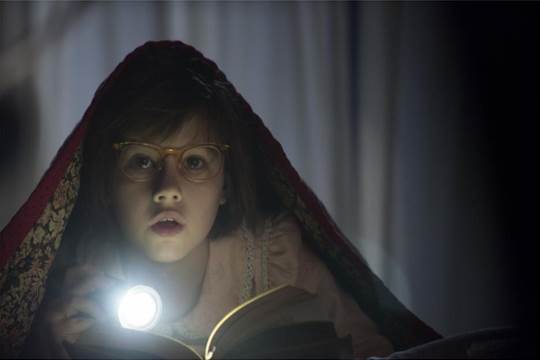 The BFG (Mark Rylance), while a giant himself, is a Big Friendly Giant and nothing like the other inhabitants of Giant Country. Standing 24-feet tall with enormous ears and a keen sense of smell, he is endearingly dim-witted and keeps to himself for the most part. Giants like Bloodbottler (Bill Hader) and Fleshlumpeater (Jemaine Clement) on the other hand, are twice as big and at least twice as scary and have been known to eat humans, while the BFG prefers Snozzcumber and Frobscottle. Upon her arrival in Giant Country, Sophie, a precocious 10-year-old girl from London, is initially frightened of the mysterious giant who has brought her to his cave, but soon comes to realize that the BFG is actually quite gentle and charming, and, having never met a giant before, has many questions. The BFG brings Sophie to Dream Country where hecollects dreams and sends them to children, teaching her all about the magic and mystery of dreams.
Having both been on their own in the world up until now, their affection for one another quickly grows. But Sophie's presence in Giant Country has attracted the unwanted attention of the other giants, who have become increasingly more bothersome. Says Spielberg, "It's a story about friendship, it's a story about loyalty and protecting your friends and it's a story that shows that even a little girl can help a big giant solve his biggest problems." Sophie and the BFG soon depart for London to see the Queen (Penelope Wilton) and warn her of the precarious giant situation, but they must first convince the Queen and her maid, Mary (Rebecca Hall), that giants do indeed exist. Together, they come up with a plan to get rid of the giants once and for all.
Be sure to stay fully connected as more BIG news about The BFG comes out via 
Facebook
. It comes to the big screen on July 1, 2016.
August 12, 2016 –  Pete's Dragon (Walt Disney Studios) #PetesDragon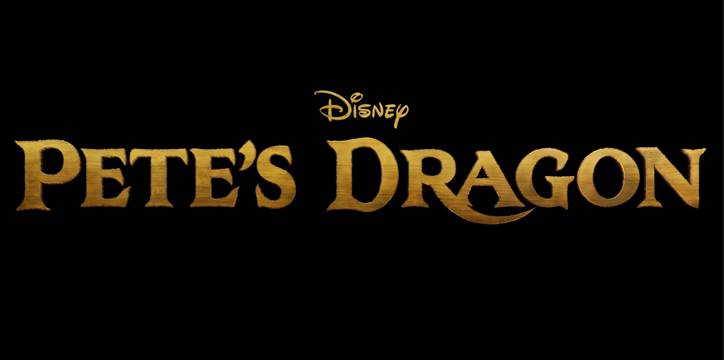 Fall 2016 – Queen of Katwe (Walt Disney Studios) #QueenOfKatwe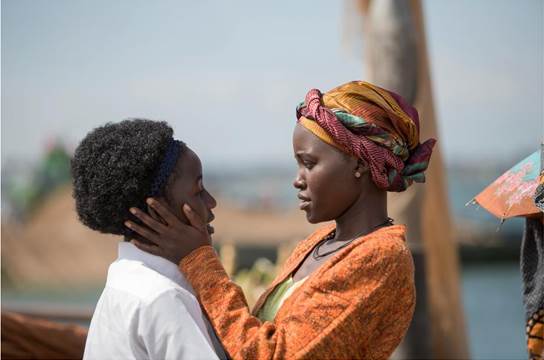 November 4, 2016 – Doctor Strange (Marvel) #DoctorStrange
November 23, 2016 – Moana (Walt Disney Animation Studios) #Moana
Three thousand years ago, the greatest sailors in the world voyaged across the vast South Pacific, discovering the many islands of Oceania. But then, for a millennium, their voyages stopped – and no one today knows why. From Walt Disney Animation Studios comes "Moana," a sweeping, CG-animated adventure about a spirited teenager who sails out on a daring mission to prove herself a master wayfinder and fulfill her ancestors' unfinished quest. During her journey, Moana (voice of Auli'i Cravalho) meets the once-mighty demi-god Maui (voice of Dwayne Johnson), and together, they traverse the open ocean on an action-packed voyage, encountering enormous fiery creatures and impossible odds. Directed by the renowned filmmaking team of Ron Clements and John Musker ("The Little Mermaid," "Aladdin," "The Princess & the Frog"), and produced by Osnat Shurer ("Lifted," "One Man Band"), "Moana" sails into U.S. theaters on Nov. 23, 2016.
Be sure to follow Moana on Facebook for all of the latest info
December 16, 2016 – Rogue One: A Star Wars Story (Lucasfilm) #RogueOne
TBD 2016 – The Light Between Oceans (DreamWorks Pictures) #TheLightBetweenOceans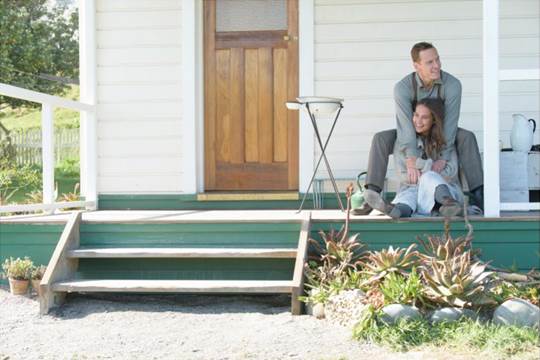 Be sure to follow along as I post all of the inside details and latest release information for these movies throughout 2016. I am excited for each of these films and cannot wait for them to hit theaters!