Blueberry DIY Sugar Scrub Recipe
This post may contain affiliate links or I may have received the product free in exchange for my honest review. See full disclosure for more information.
Sometimes making homemade gifts for special occasions or "just because" are so meaningful and enjoyable. Part of my resolution for this year is to give friends and family gifts that I have made with love and care. To start, I am sharing a delicious recipe of a wonderful sugar scrub that will tantalize and exfoliate the skin.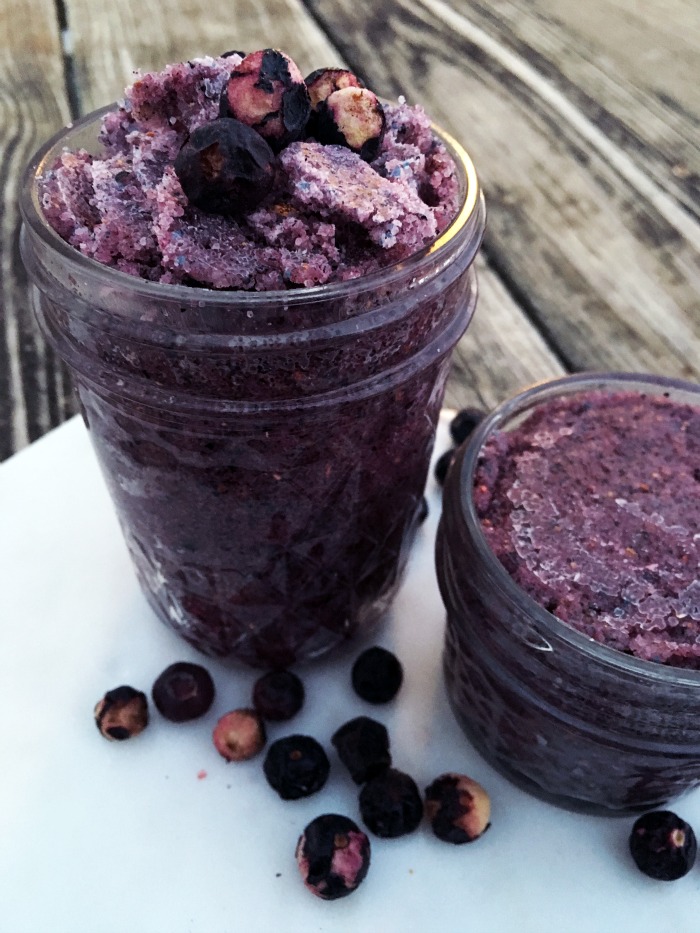 Lets start with the ingredients and preparations

Blueberry Sugar Scrub
Tip #1: use organic ingredients. Tip #2: works as an exfoliator and moisturizer.
Ingredients
1 cup Cane Sugar
1 cup Freeze-Dried Blueberries
2 tbsp. Blue Sugar Sprinkles
¾ cup Organic Virgin Coconut Oil (room temperature)
1 tbsp. Vanilla Extract
Instructions
Place freeze-dried blueberries in sealed zip-loc bag. Using a rolling pin, crush blueberries until very fine.
Combine cane sugar, crushed freeze-dried blueberries, and blue sugar sprinkles in small mixing bowl.
Add coconut oil and vanilla extract to dry mixture. Stir well.
Garnish scrub with freeze-dried blueberries.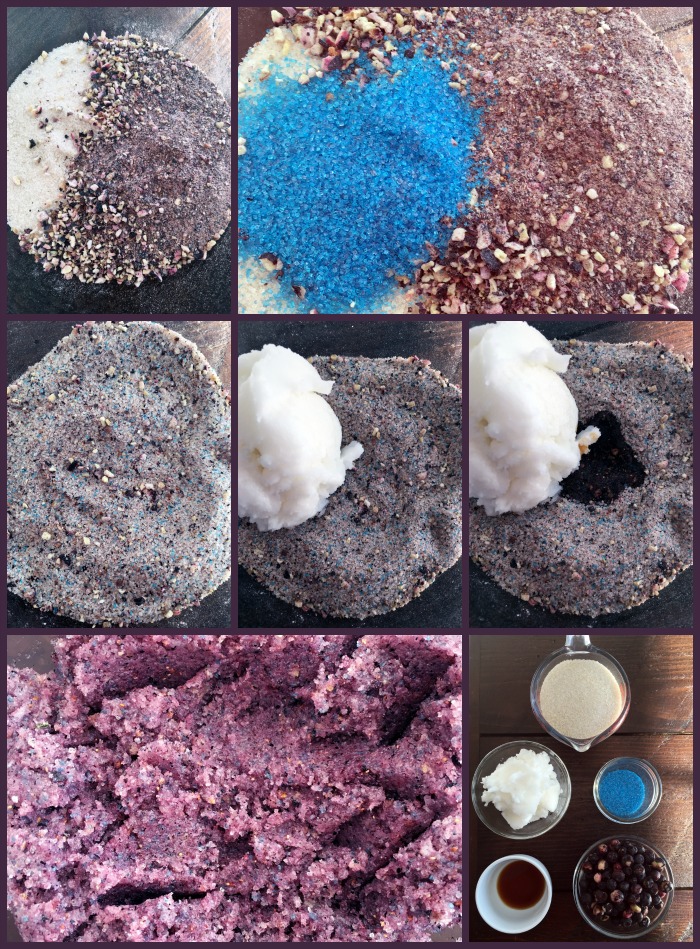 You can use various flavors and colors to create different scrubs throughout the year. Consider adding vanilla or pumpkin for a fall scent. Or peppermint for a winter scent. You can also use some essential oils to give different scents to your homemade sugar scrub.
Comment below and tell me some DIY favorites you have or scents you would use in this homemade sugar scrub recipe.