Ditch The Meat and Enjoy The Treat
This post may contain affiliate links or I may have received the product free in exchange for my honest review. See full disclosure for more information.
Are your friends switching their diet? Are your neighbors and family opting for plant-based foods, vegetarian diets, and veganism?
If you've been wondering why people are turning away from meat, you are not alone. You may be aware that reducing meat can be a smart idea for your health and your wallet.
Let's look at why so many people are switching to a plant-based diet.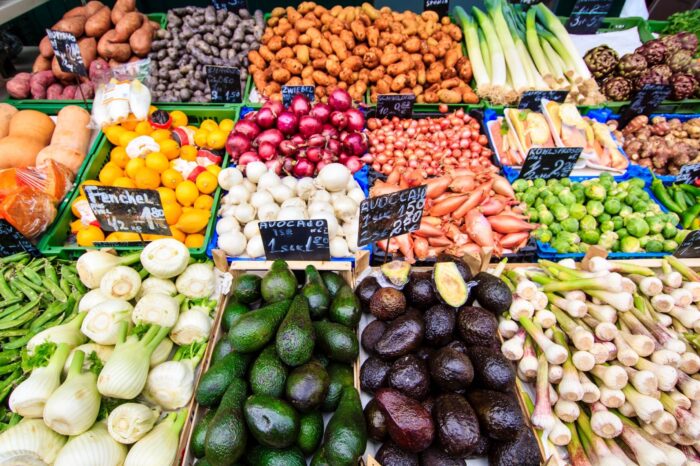 Question Meat
Meat has often been associated with wealthy people. People who ate steaks, heavy roasts and loads of meat were seen as living 'the good life.'
That might have worked in the past. But now the truth is coming out.
Eating heavy meat diets can lead to serious health problems. Research shows that people who eat red meat have an increased risk of dying from heart disease, stroke, and diabetes. Doesn't it make sense to reduce red meat?
If you aren't ready to go meat-free, look for ways to cut back. Cutting back on meat can reduce the risk of heart disease, certain cancers, and other diseases.
Research on plant-based eating confirms that it helps people achieve their optimal health.
If you're curious, you will want to start to head in this direction. You are likely to be delighted by a dramatic improvement in energy, health, and sense of vitality.
But that's not all.
Think Globally
According to research from the University of Minnesota's Institute on the Environment,
farmland is at a premium. People directly eat only 55% of the world's crop calories. 36% is used for animal feed. 9% of farmland goes toward biofuels and other industrial uses.
Futurists are worried that there may not be enough land devoted to feeding people. The world's population is growing and feeding 9 billion people won't be easy.
A lot of land is required to grow crops for cows. The same land could be used to feed a lot of people.
Consider a Plant-Based Diet
Take a gentle approach to adopt a plant-based diet.
If you've been raised in a meat-centric family, you've been eating this way for decades. You may not realize that red meat is central to every meal. It can affect how you plan, shop, and prepare meals.
That's why it helps to have all the support and information you need.
Here's a quick way to get started:
Read articles on the value of a plant-based diet.
Watch the film and read the book, "Forks Over Knives." You will get familiar with plant-based living.
Get inspired to join your friends in eating a plant-based diet. Try new foods together.
Focus on specific meals. Start with breakfast. Nail down a week of meat-free or meat-reduced breakfasts. Once you achieve this, move on to lunch. Then, tackle dinners.
Focus on specific days. Try out a 'meat-free Monday.' It's a quick way to get a feel for focusing on vegetables, grains, and legumes in practical terms. Plus, it rhymes, so it's easy to remember.
Focus on eating with vegetarians. You'll learn new tips, new recipes, and new ways to get into vegetable-centric cooking. You'll discover delicious and cost-effective options to get started with plant-based eating.
Get Inspired With Savings
Health, philosophy, and global awareness are extremely motivating. But, that's all. It is very inspiring to save money!
Here are the two big ways you'll save by reducing or not eating meat.
Save On Health Care
Over the years, experts note that most people following a plant-based diet find their health improves. You'll be taking charge of smart nutrition to help prevent nasty diseases. When you look up health care quotes, you can have peace of mind about your health.
Save On Food
When you focus on a plant-based diet, you will spend less. You'll see massive savings on your grocery bill.
You won't have to work at cutting coupons or being a worried penny-pincher. It will just happen.
Do the math in your head.
How often do you shop when you're hungry? Hopefully, you'll cut out this habit. Because this is when you'll pick up quick fixes for meals – like burgers, steaks, and sausages to throw on the grill.
Load up your cart with vegetables, whole grains, legumes, and in-season fruits.
Watch your grocery bill go down without effort.
Enjoy Your Best Health
With this change, it's easy to think about a long and healthy life. With a plant-based lifestyle, it's a lot easier to take charge of your optimal health.