7 Keys To Getting Flawless Skin
This post may contain affiliate links or I may have received the product free in exchange for my honest review. See full disclosure for more information.
The beauty standards in the fashion, film, and modeling industry require you to focus on having healthy, smooth skin. Smooth skin shows up better in photographs and makes a better palette for make-up. The youthful glow is highly sought after in the industry. While there are some things you can't fix, there are ways to get flawless, beautiful skin.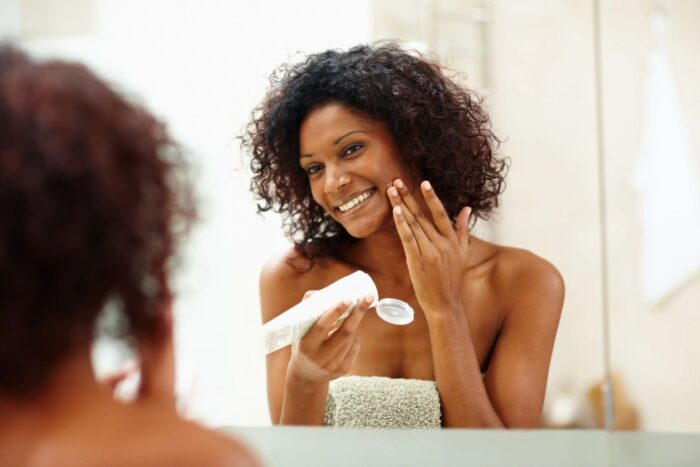 Avoid the Sun
If you want youthful skin, avoid sun damage as much as possible. Constant sun exposure leads to sun damage that can show up as spots and wrinkles. These wrinkles get harder to repair the older you get. It's important to use sunscreen especially on your face. Wear wide brim hats when you'll be out in the sun for extended periods of time and consider incorporating hyaluronic acid in your skincare routine. This product helps retain hydration in your skin and combats wrinkles. Is hyaluronic acid safe during pregnancy? Typically yes, but as with any skincare ingredient it's best to double check with your doctor before applying. People who spend a lot of time outdoors tend to have more sun damage than those who are indoors, so do everything you can to protect your skin if you spend a lot of time outside.
Vitamin C
Vitamin C is an antioxidant and helps mop up free radicals that can cause permanent skin damage. UV radiation from the sun causes a lot of damage that can be deterred with enough vitamin C. It can also promote collagen production which adds elasticity back to your skin. Get vitamin C through citrus fruits, strawberries, and even carrots. You can also supplement with ascorbic acid or sodium ascorbate to help reduce the damage caused by free radicals.
Collagen
Speaking of collagen, you can easily get high quality collagen from marine sources or even from cows. Meat and connective tissue contain a good amount of collagen naturally. It's best to find meat and fish sourced in the most natural ways possible. Grass-fed beef collagen and pasture-raised chicken are two very good sources of collagen. Dietary collagen also helps improve the tone of skin as well. Flawless skin is supple, looks hydrated, and even
Hydration
Dehydrated skin looks wrinkly and sad. It also leads to flaky dry skin. Well-hydrated skin looks and feels soft and supple. It helps get nutrients to all the cells in the body, including the skin. Skin is more prone to dehydration because of its exposure to the air. Proper hydration improves skin elasticity and reduces the appearance of fine lines and wrinkles. You'll also get the benefit of healing faster from sun burns and having reduced acne problems when you drink enough water. Good hydration also slows the aging process and improves the way your hair looks.
Skin Care Routine
People with great skin take time to care for it. A daily skin care routine involves washing the face to remove makeup and dirt. Then they use the right products so that their skin doesn't get dried out. They gently exfoliate with a washcloth and add moisturizer at just the right moment. It takes time to replenish the skin's healthy glow. A good skin care routine helps you get flawless skin when done as part of a daily routine.
Skin Peels
The top layers of skin are what make the skin look its best. A skin peel removes the upper layers to allow the skin to grow back with newer, fresher, more healthy-looking layers. Skin peels can remove the appearance of sunspots and wrinkles. They can refresh dull looking skin to add vibrancy and a youthful glow. There are many different types of peels depending on the level of damage to your skin and what results you want.
Plastic Surgery
As a last resort, plastic surgeons can make adjustments to your facial skin. This is very invasive, and for some, just a little too far to go to make it in an industry. For others, certain procedures can be worth the risk and help them succeed in modeling, film, and fashion. There are newer procedures that are less invasive that plastic surgeons can also do. These include Botox and fillers to help sagging skin gain back their youthful and smooth appearance.
It's possible to have beautiful skin at any age with or without surgery. With the right habits, you can help refresh your skin, remove the appearance of bags and dark circles, and even gain back some youthful elasticity. Flawless skin is important for the beauty, fashion, film and modeling industries. But you don't necessarily need to resort to extreme measures to get there. There are plenty of ways to have gorgeous skin that will leave people guessing your age.