Don't Leave Good Coffee Up To Chance When Traveling
This post may contain affiliate links or I may have received the product free in exchange for my honest review. See full disclosure for more information.
Finding a good cup of coffee when you're traveling can sometimes be difficult, and inconvenient. Unfortunately, not everywhere you go will have the perfect little coffee shop or will you be able to enjoy a clean freshly brewed coffee from your hotel room. Even if you travel with your favorite blend grounds, do you know how dirty that coffee maker is in your hotel room?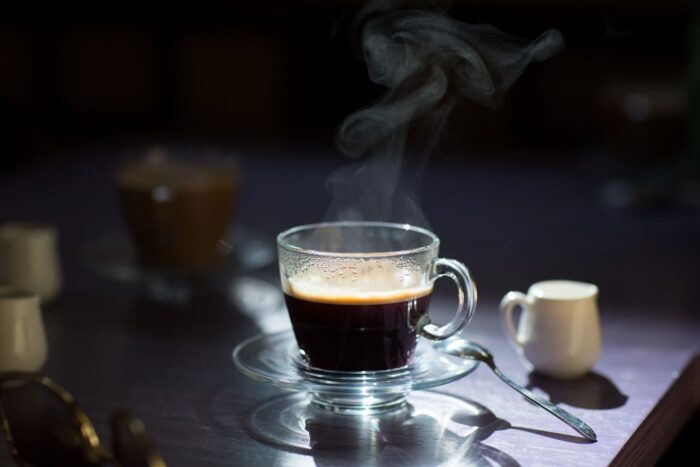 The only thing that you're certain of is that there is no possible way that you'll be able to enjoy your vacation or get through this work trip without starting your morning with a perfectly brewed coffee. There's tons of adventures waiting for you and without coffee you won't be awake enough to enjoy any of it.
And when it comes to coffee, this isn't something you'll want to risk, and thankfully you never have. There are so many options of portable coffee makers – french press, Aeropress, and pour over coffee makers. None of these require anything fancy making them perfect for camping, avoiding that dirty hotel coffee maker, or when there's no coffee shop nearby.
Here are three of the best options for portable coffee making,
Aeropress
This is probably one of the simplest ways to make coffee while traveling and offers you a full-bodied coffee with an intense flavor without it being muddy. Its offers simplicity and function with its design that is similar to a syringe. You have the ability to make both espresso and coffee.
Using the Aeropress: By placing the Aeropress over your coffee mug. Then you'll start by adding finely ground coffee grinds into the circular filter and then adding hot water and allow the mixture to steep for two minutes. After two minutes you'll press down on the syringe and the coffee will fill your cup below.
This method is durable and easy to clean which makes it perfect for traveling, camping, or even at home. The biggest downside to this method is that you'll need to choose finely ground coffee.
French Press
This is the best option if you enjoy strong, bold, and rich coffee. The grinds are brewed in the water for a more intense flavor, and the size of the grinds doesn't matter, unlike with the Aeropress. The french press has come a long way. While once difficult to clean, there are new styles that now make cleaning less of a hassle. As an alternative you can use French press Amazon.
Using the French press: You'll start by filling the carafe with coffee grounds. Then, add hot water, and allow the mixture to steep for 2 minutes. After two minutes, you'll simply push down the plunger. This is going to separate the grounds from the coffee.
What makes this option great is that you have control over the strength and richness of your coffee by altering the length of time that you steep the coffee in the grinds of your choice. You can make anywhere from 1 to 4 cups of coffee with this method.
Pour Over Method
The pour-over method is slightly different than the other two methods, but it's probably the easiest to clean. While the coffee for this method is not as intense, you'll be able to enjoy a lighter and smoother cup of coffee that is similar to your everyday drip brew.
Using the Pour Over: You'll pour heated water over coffee grounds that are placed in a filtered cone-shaped component. The water will soak through the grounds in a circular motion and fill your cup with freshly brewed coffee.
This is by far the easiest method when it comes to cleaning; there is no dismantling and perfect to make one or two cups in the morning.
There's no reason you ever have to travel without delicious coffee. It's not easy choosing between these three coffee brewing methods. Be sure that you are reading the reviews, so that you understand the taste, and how to clean them. Understanding these things will help you choose the one that is best for your specific needs – the taste that you enjoy, the convenience that you want, and the quick cleanup you need. The truth is no matter how good the coffee is, if cleaning is a nightmare, you will not use it.