Diving Into Display Homes – What to Look For
This post may contain affiliate links or I may have received the product free in exchange for my honest review. See full disclosure for more information.
Buying or building a home is a major investment, which is why one should always be meticulous and spend as much time as possible when choosing something that will meet your individual needs. Whether you're starting from scratch or purchasing an existing home, touring the many display homes around the state is a fantastic way to explore your options. Display homes can offer you some insight into what a builder is capable of, even before you hire them for a project. In this article, we look at some of the things one should take note of or look out for when exploring a display home, so read on to find out more!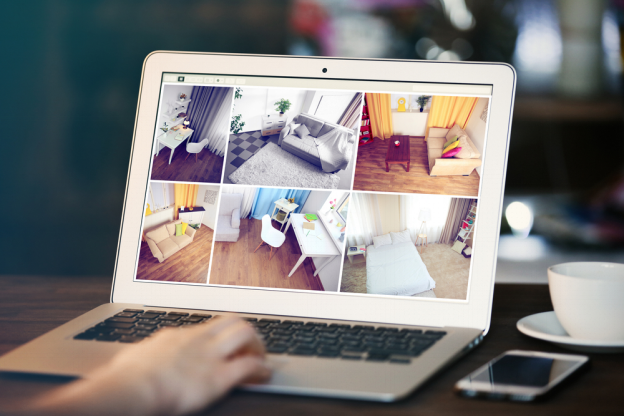 1.   Know Your Budget
When it comes to looking for your dream home, it is important that you allocate a specific budget beforehand. This ensures that you aren't spending beyond your means, which can often prove to be a financial burden somewhere along the way in the future. Be really clear about your budget before you enter a display home, and educate yourself on repayment plans before even embarking on exploring various display homes. Based off your budget, you will be able to pick and choose which display homes meet your individual financial situation, thus reducing the amount of time wasted looking at displays that may be a little too exorbitant.
      2.     Suss Out The Perfect Layout
When visiting a display home, one of the most important things to look out for is that it offers you a layout that can work with your individual needs. Do the layout and the floorplan of the display meet the needs of your family? Always try to look past the interior design and focus on the amount of space that is being offered instead. Does the layout of the living are suit you? Are there enough bedrooms for everyone? Is the kitchen of optimal size for your entertaining needs? Whatever your individual needs, make sure that your display home is ticking all the boxes for you.
      3.     What Brands Are The Builders Using?
Another thing to keep in mind when exploring a display home is to take note of the brands the builders are using. Some of the key areas to look at are the range hood and stoves, ovens, dishwashers and any built-in appliances that the home comes with. Aside from fixtures and fittings, it is also important to suss out what kind of building materials are being used for the structure of the home itself. This will give you an overall idea of the quality that the builder is supplying customers with. Always keep in mind that if premium fixtures and fittings aren't included, you can always ask for them to be added as optional additions.
     4.     How Does The Home Make You Feel?
Often times, our gut tells us everything. When visiting a display home, it is just as important to consider how it makes you feel as it is to hone in on quality, layout and design. At the end of the day, how you feel in your home is most important, so it makes perfect sense to pay attention to your gut feelings and intuition when you step into a display home. Can you see yourself living in that space? Does it invoke feelings of joy? Do you like where the rooms are located? Does it feel cosy and comfortable? Instead of ignoring how you feel, we highly recommend embracing your feelings. You truly can't go wrong with a display home that just makes you feel fantastic.
      5.    Inspect the Build Quality
Last but not least, it is important that you inspect the build quality when exploring a display home. Display homes may look impeccable at first glance, but it is important that you look into issues such as gaps in windows and doors, inaccurate levelling or poorly applied sealants. Do the floors seem a little creaky? All these issues are important things to look at when you're at a display home as they will give you a rough idea of the quality of work that the builders can offer you. Always feel free to question if you have any doubts about quality, and voice your opinion to the builders if you have observed anything that may be of concern.