DIY Finding Dory Rice Crispy Treats #FindingDory #Recipe
This post may contain affiliate links or I may have received the product free in exchange for my honest review. See full disclosure for more information.
Did you get a chance to see Finding Dory this summer? One of the best movies of 2016, by far. To celebrate the DVD release this fall, I wanted to share a fun DIY Finding Dory rice crispy treat everyone will love.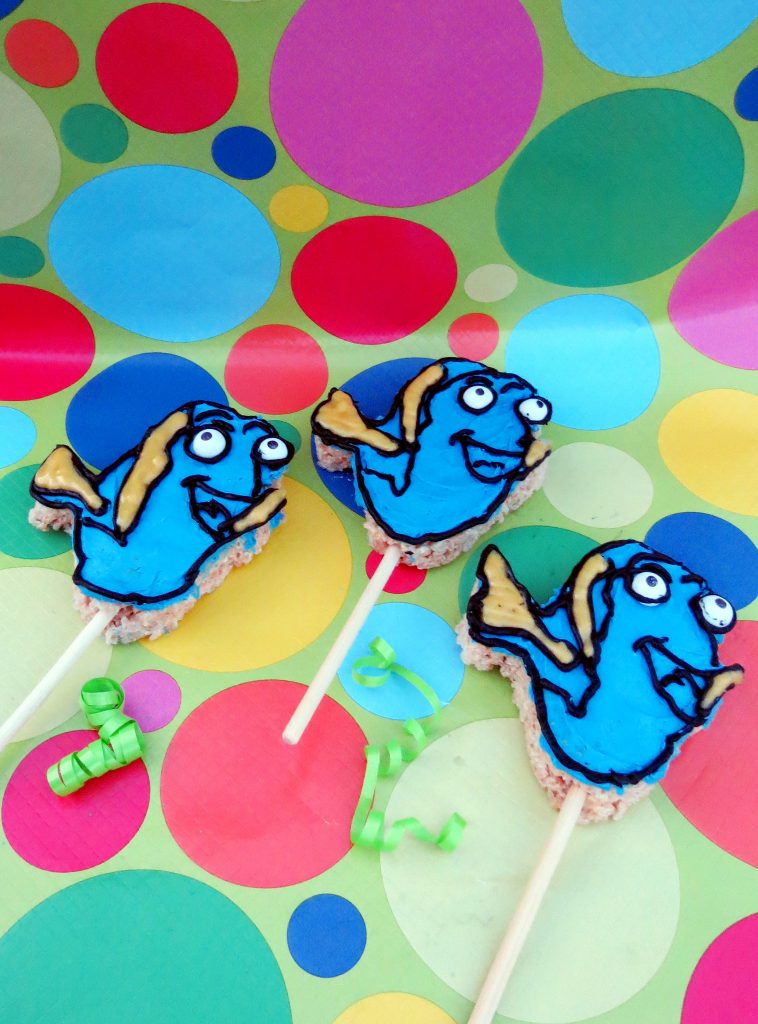 DIY Finding Dory Rice Crispy Treats #FindingDory #Recipe
Prep time:
Cook time:
Total time:
Ingredients
• 6 cups Kellogg's Rice Krispies Cereal
• 1 package Mini Marshmallows
• 3 tbsp. Butter
• Wilton Ready-To-Use White Decorator Icing
• Yellow Food Coloring
• Black Food Coloring
• Blue Food Coloring
• Candy Eyes
Tools
• Finding Dory Paper Template (or any fish template)
• Wooden Rods
Instructions
Follow Kellogg's Rice Krispies Cereal directions to make Rice Krispies Treats (http://www.ricekrispies.com/recipes/the-original-treats).
Add food coloring to white decorators icing, (or you can use Wilton's Writing Gel).
Place Finding Dory paper template on top of Rice Krispies block. Using a knife, cut around template. Remove Finding Dory Rice Krispies fish cutout from block.
Add blue frosting to top layer of fish.
Add set of candy eyes to fish.
Outline fish accents with black frosting (referencing Finding Dory cutout).
Add yellow frosting accents to fish, (at fins).
Push wooden stick inside of fish.
Place in refrigerator for 15 minutes to set. Serve immediately. Enjoy!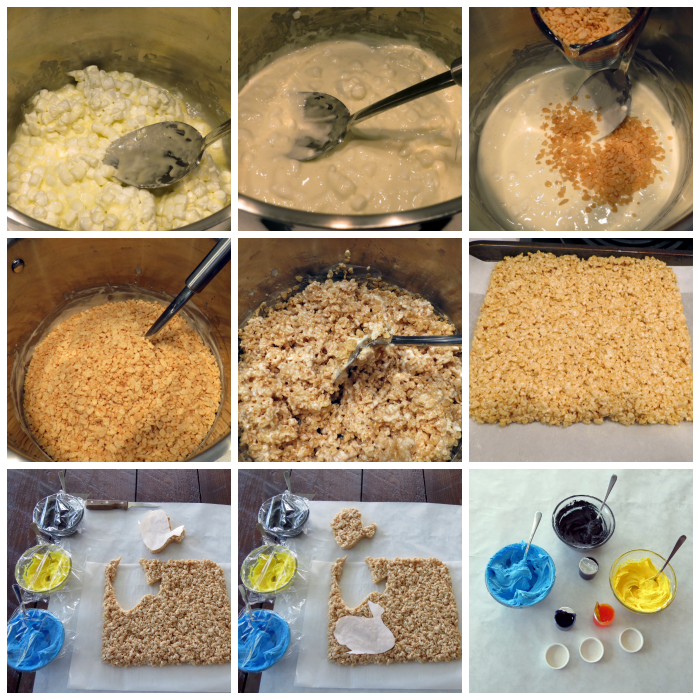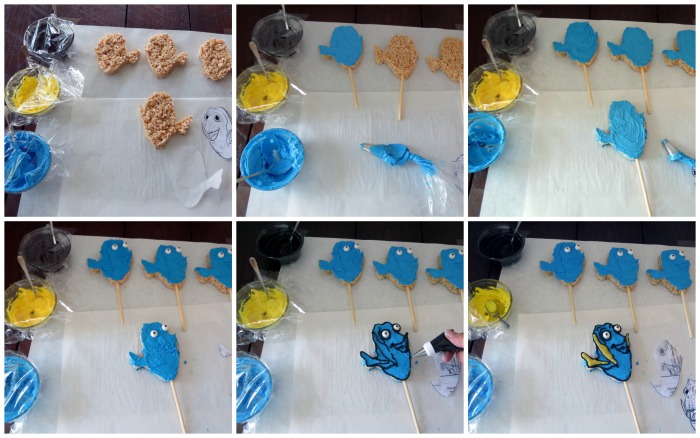 These treats are sure to be the hit of any party. From classroom, birthday theme or just for your own personal enjoyment, you will love this DIY recipe for Finding Dory pops.