DIY Halloween Utensil Holder for Easy Party Decor!
This post may contain affiliate links or I may have received the product free in exchange for my honest review. See full disclosure for more information.
With Halloween on it's way, followed by even more holidays, we wanted to share a fun and easy way to decorate the table for fun parties. By recycling a few items and using other common household items, you can create amazingly cute and fun table decor! Oh, and the best part – it doesn't cost a fortune! Our simple DIY Halloween Utensil Holder is so easy you won't believe it! And, imagine the possibilities!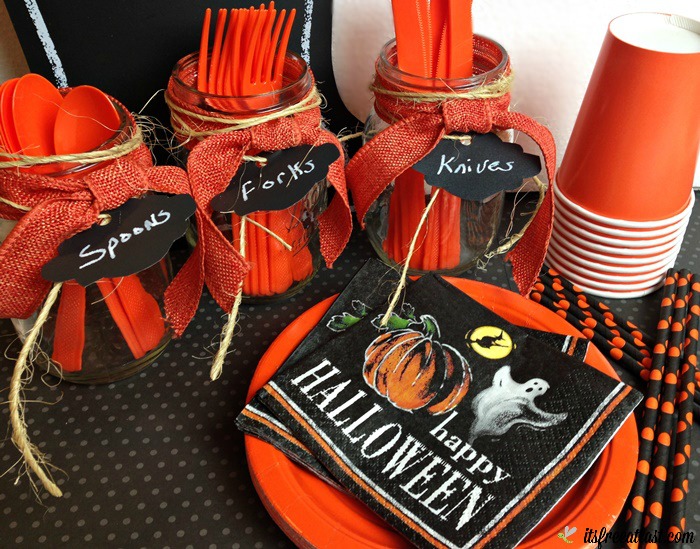 This fun DIY Halloween Utensil Holder craft would be easy to customize for any holiday or event! Just change up the colors and the ribbons. Add in a few appropriate colored paper sauces and napkins and you have it! Our recycled jar craft is also great for regular silverware (not plastic) for parties and family get-togethers. Be creative with colors and think outside the box!
DIY Halloween Utensil Holder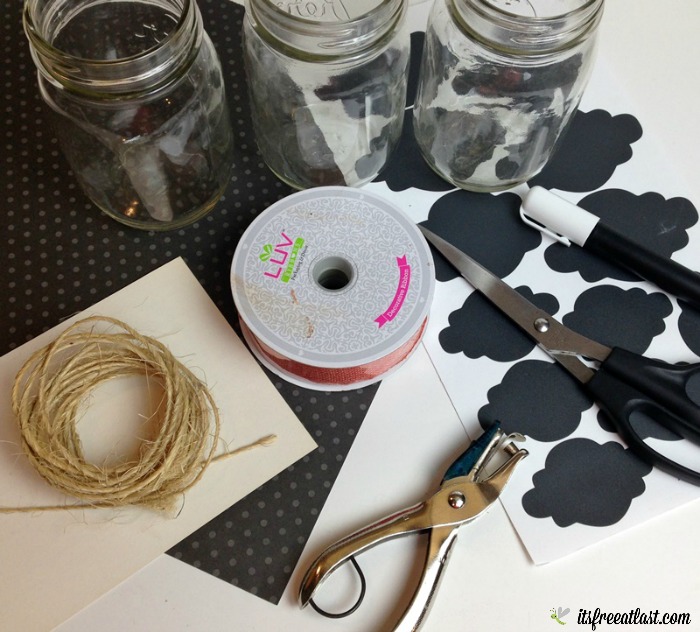 Supplies needed:
3 Mason jars
Decorative ribbon, jute twine, yarn or string (I used an orange burlap jute ribbon and jute twine together)
Chalk board labels
Card stock (I used index cards)
Liquid chalk or chalk
Directions: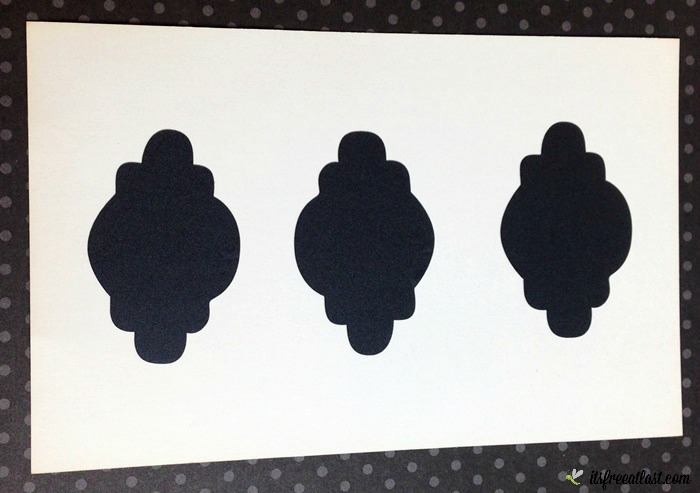 Stick the chalk board label onto the index car (or card stock).
Cut the card stock (or index card) into the shape of the chalk board label. This does not have to perfect.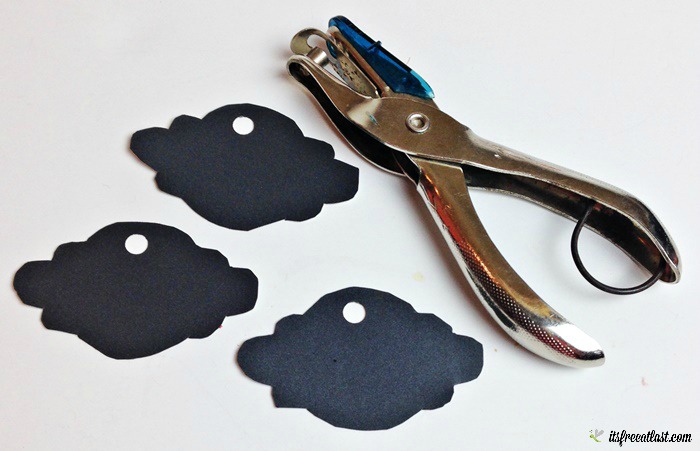 Using a hole punch, punch out a hole in the cut out label.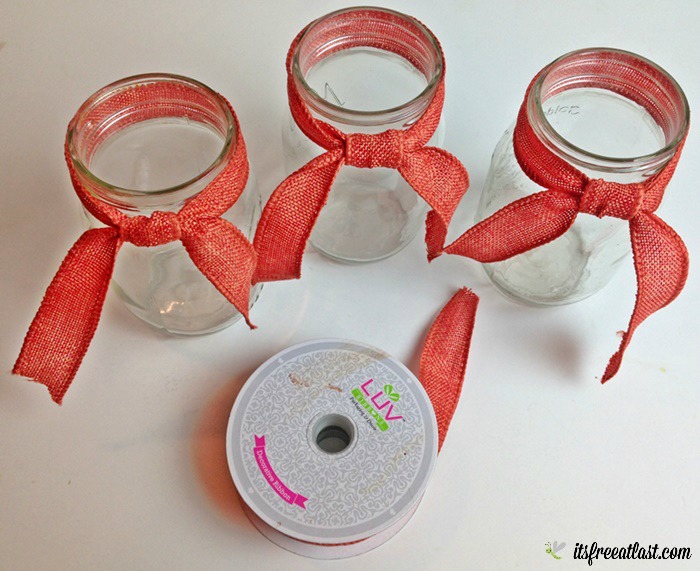 Add the decorative ribbon to the jar and tie in a double knot.
Measure out the twine or string, making sure it is long enough to wrap around the jar several times.
Thread the twine, or string, through the hole. Then wrap around the jar 2-3 times.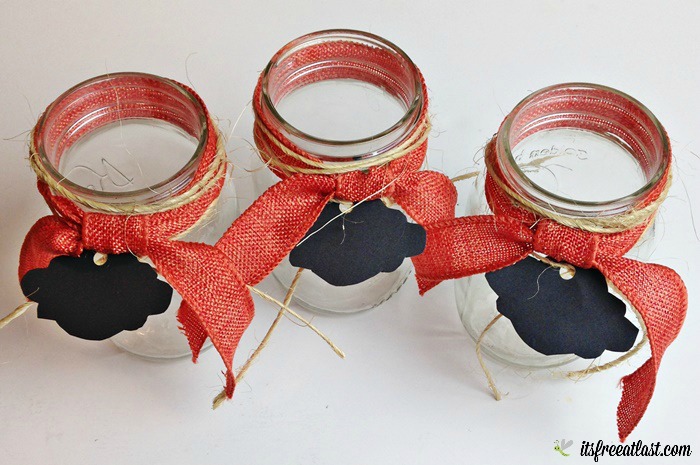 Tie a double knot near the label and cut the twine.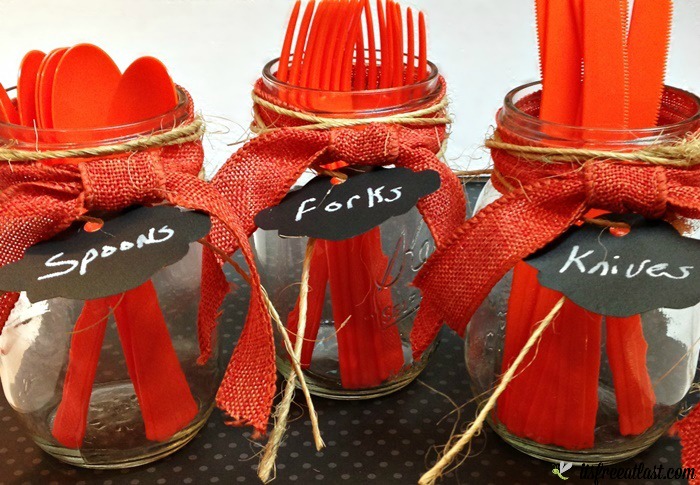 Using a liquid chalk pen, or plain chalk, write Spoons, Forks, Knives on the three cutouts.
Add spoons, forks and knives to the jars.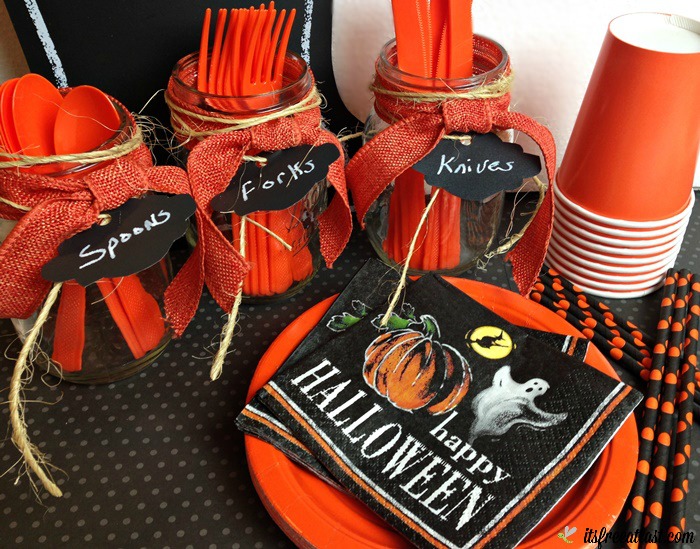 Place on table with, along with sauces, napkins, cups, straws and all your fun Halloween treats.
Enjoy and have a fun Halloween party!
Notes:
You can also use premade die cuts (Hobby Lobby carries these) or construction paper to make the labels. Almost anything goes!
String, jute twine, yarn, and decorative ribbons can be used – your choice.
If you don't have Mason jars around your house, any medium sized jars will work. When a jar from the fridge is empty, wash it up and and save for fun projects like this one!