Do's And Don'ts Of Dining Out
This post may contain affiliate links or I may have received the product free in exchange for my honest review. See full disclosure for more information.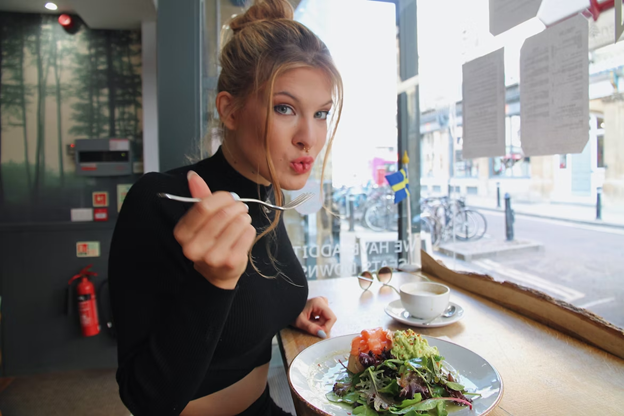 (Unsplash CC0)
Why spend time in the kitchen when you could be eating out at a restaurant in your local town?
Well, for one thing, eating at home is often cheaper but as it's important to treat ourselves from time to time, we shouldn't disallow ourselves time off from cooking.
But when you do dine out, be sure to adhere to the following do's and don'ts.
DO choose a restaurant that is committed to ethical sourcing
When buying food from the supermarket, you will hopefully choose those food items that have been ethically sourced. Such foods often contain labels, such as USDA Certified Organic or Animal Welfare Approved, so you can be assured that you're doing your bit for the environment when buying these products.
You can't check for labels when choosing a restaurant but you can visit restaurant websites to see if their foods have been ethically sourced. This Marietta Square Restaurant, for example, says it is "committed to ethical sourcing, sustainability, and quality above all else" and they provide evidence of their support to local farmers. Check for such statements and qualifying evidence on the websites of the restaurants where you're planning to eat next.
DON'T allow yourself to be hungry before dining out
You probably know the reason why already! When we are hungry, we tend to order too much – our eyes become bigger than our bellies – and we are then forced to leave a lot of leftovers if we can't eat anymore. The same applies when visiting a supermarket or when ordering a takeout.
So, if you're ravenous before heading out to the restaurant, have a piece of fruit or another type of snack (remembering not to over-indulge) so you're not tempted to place a large order when you're finally seated at your dinner table.
DO check the menu before sitting down
If you don't check the menu before sitting down, you might be forced into buying food that you can't afford or that you don't like. The alternative is making a quick exit but that could be embarrassing if you have to leave in front of a lot of onlookers.
As such, it's wise to look at menus online before choosing which restaurant to go to so you can choose a venue that suits your budget and your taste preferences.
DON'T forget to book in advance
Some restaurants are busier than others so don't assume you can simply stroll into your chosen restaurant and get a table. It's better to book ahead, even if you suspect the restaurant will be quiet, as you might have to search for another venue if you turn up and the place is heaving.
On this note, remember to double-check your booking too. Mistakes do happen – you might have put the wrong date on the calendar or the restaurant may have double-booked you – so give them a call a day or two before you're due to eat there.
So, don't forget these do's and don'ts the next time you're planning on dining out. You will save yourself a lot of hassle if you do and you won't be forced to spend time cooking because of mistakes you may otherwise have made previously!