DreamWorks Debuts New Trailer For TrollsTopia Season 6
This post may contain affiliate links or I may have received the product free in exchange for my honest review. See full disclosure for more information.
Catch 6 new hair-raising episodes on Hulu & Peacock February 17!
Dance and sing with the trolls when all new episodes of DreamWorks TrollsTopia arrive to Hulu and Peacock February 17! Check out the season 6 trailer below!
The trolls are back with an abundance of hugs, fun and cupcakes to share! Poppy accidentally offends a Cloudwhale, R&B's Funk ship needs fixing, and Branch's nickname just doesn't seem to fit. Even a bubble storm pops its way through town! But with a little bit of glitter and a trolls-tastic attitude, any sticky situation can be something to celebrate.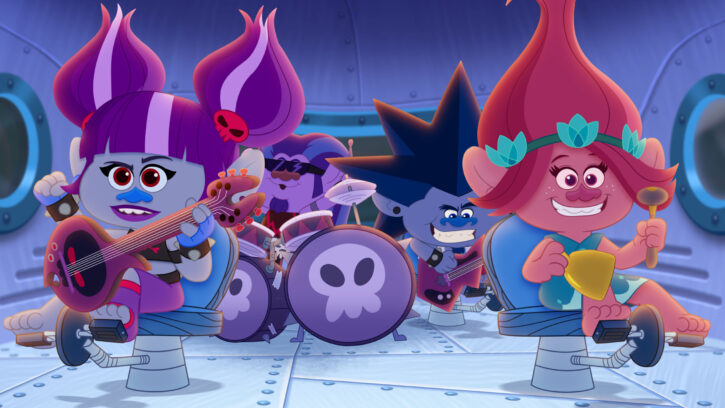 Inspired by the beloved DreamWorks Animation films,
TrollsTopia
is the next chapter in the hair-raising adventures of the trolls. Now that Poppy knows there are other musical trolls scattered throughout the forest, she bottles up her endless positivity and invites delegates from every troll tribe in the forest to live together in harmony in a grand experiment she calls TrollsTopia!