Easter Basket Treats and Sweets
This post may contain affiliate links or I may have received the product free in exchange for my honest review. See full disclosure for more information.
This Easter, tuck healthier treats and sweets into their baskets! From allergy-friendly snacks and nibbles to adorable personalized goodies, we've got your Easter baskets filled this year!
Personalized Wooden Bag Tags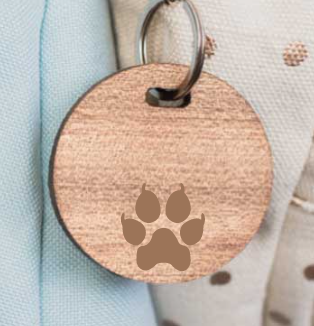 The unique look of these Personalized Wooden Bag Tags from Mabel's Labels makes Easter baskets super-easy to identify. Using laser engraving, the round wood tags are customized with your kid's name and can be further personalized with one of 12 cute designs, such as a Ladybug, Flower or Rainbow for Spring. These sturdy wooden tags make the perfect label for your kids' baskets and make a sweet keepsake for years to come. Learn more at www.mabelslabels.com.
Lil' Toasty Warmable Plush Animal from Keep Going First Aid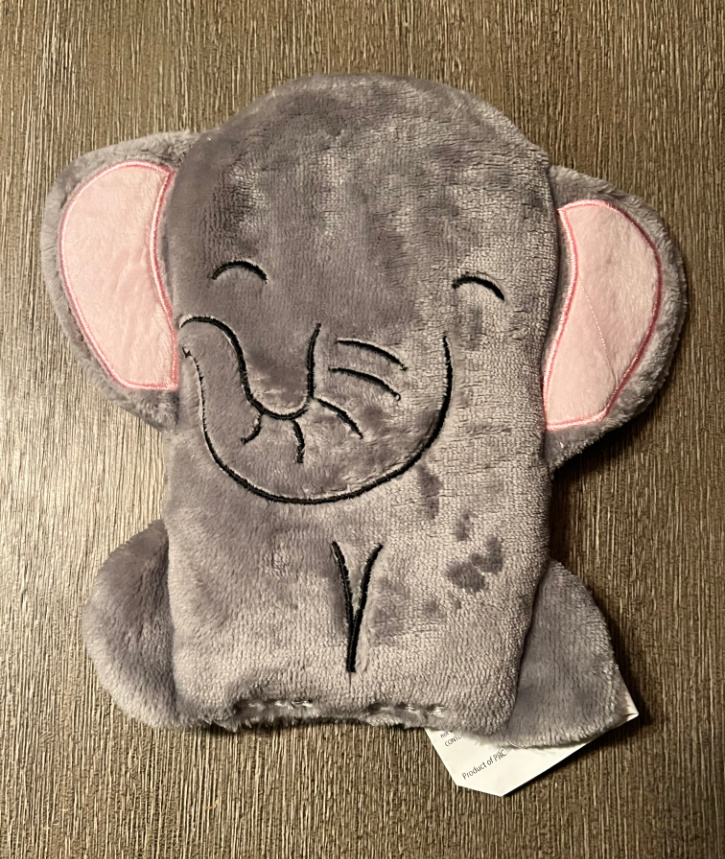 Soft and cozy for warm snuggles, the adorable plush Lil' Toasty is a warmable plush animal filled with clay beads and dried lavender. Fully microwaveable, it heats in seconds to soothe and comfort little ones. Non-toxic. Comes in 4 cute designs, including Koala, Elephant, Sloth and Unicorn. Packaged in a gift-ready box, perfect for placing in Easter Baskets this year! Learn more at www.keepgoingfirstaid.com.
Sweet Chaos Drizzles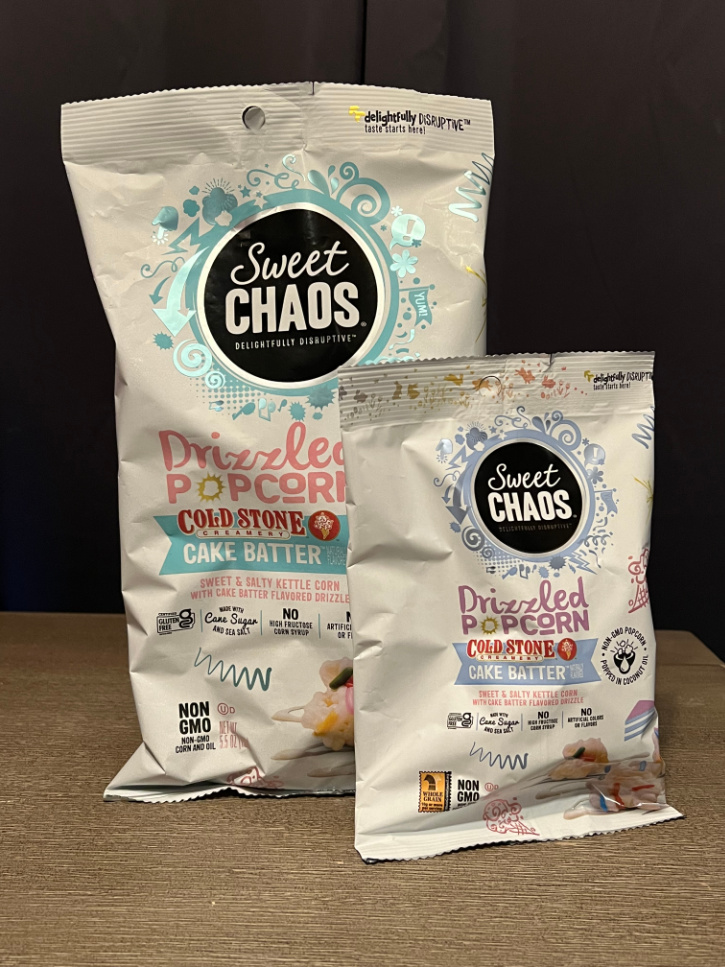 Move over chocolate, drizzled popcorn is the new treat to give this Easter! Sweet Chaos offers mouthwatering flavors to tempt your loved one's taste buds, such as Cold Stone Creamery Cake Batter and Peanut Butter! Sweet Chaos Drizzles are Gluten Free, made with Non-GMO popcorn, and have NO artificial colors or flavors. Handmade kettle corn made by real people. Non-GMO popcorn is popped in Coconut Oil, with just the right amount of Cane Sugar and Sea Salt, and then sprinkled with delectable drizzles! For Easter, the Cold Stone Creamery Cake Batter popcorn will be sold in individual bags at Dollar Tree stores. the Learn more at www.sweetchaos.com.
Wiley Wallaby Licorice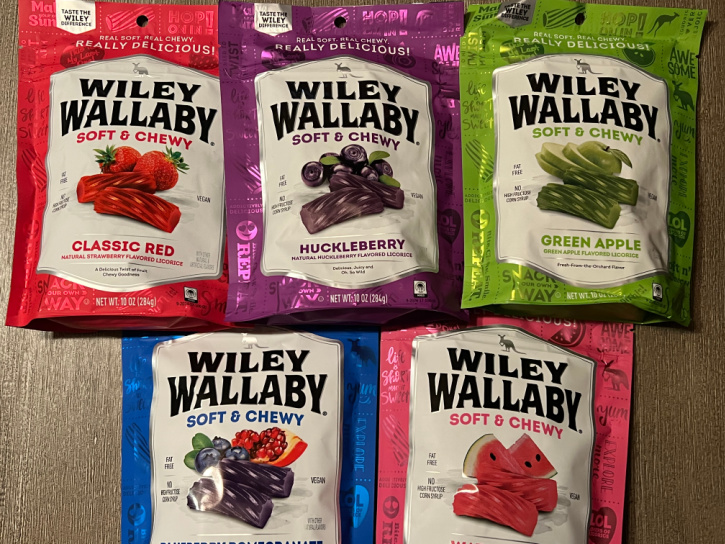 Tasty and delicious… the perfect choice for placing in Easter baskets! Wiley Wallaby offers a large variety of soft and chewy licorice that satisfies cravings for a sweet treat! Packed so full of fresh fruit flavor, there is less room for the things you can do without. Less sugar, fat free and absolutely no dairy or high fructose corn syrup makes Wiley Wallaby the candy your conscience feels better about, too. Wiley Wallaby Licorice is thick, chunky and super-soft, making this gourmet licorice a favorite! Choose from delightful flavors such as Blasted Berry, Watermelon and Blueberry Pomegranate to nosh on and enjoy this Easter! Organic Bites are also available. www.wileywallaby.com
Monster Pop Mix and Monster Sweet Mix from Jax's Monster Mix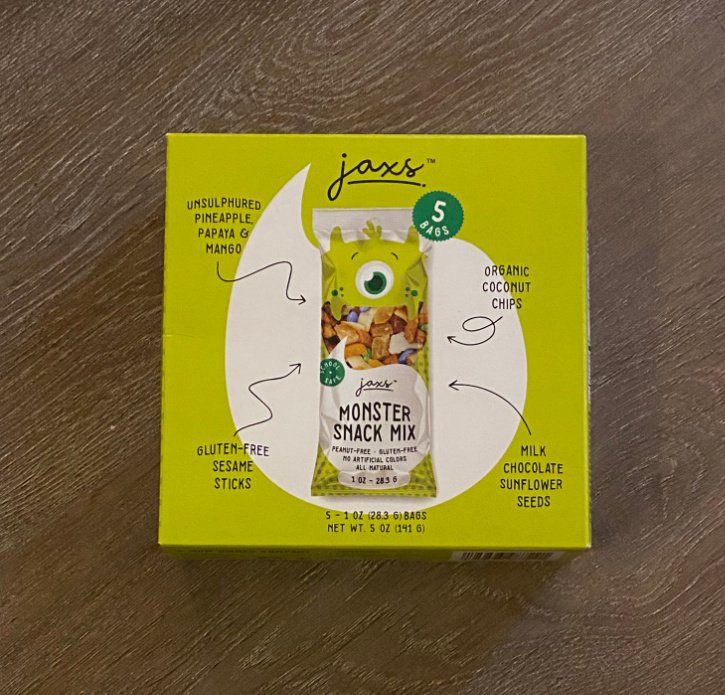 A fun and tasty snack line, Jax's Monster Mix offers all-natural, gluten-free, peanut-free snack mixes for kids of all ages. Unlike most snacks on the shelves, Jax's offers better-for-you blends of delicious ingredients and are free from added sugars and artificial colors. Jax's Monster Pop Mix is a unique blend of gluten-free mini sea salt pretzel twists, toasted vegan cheesy corn nuggets and sweetened banana chips. We have heart eyes for Jax's Monster Sweet Mix, a sweet combination of unsulphured dried diced mango, papaya, pineapple and naturally colored milk chocolate sunflower seeds. A real fruit snack that's sure to please! Each snack mix comes in perfectly portioned packs, ideal for tucking in Easter baskets & more! Learn more at www.getjaxs.com.
KeaBabies Bamboo Hooded Towels (Lamb)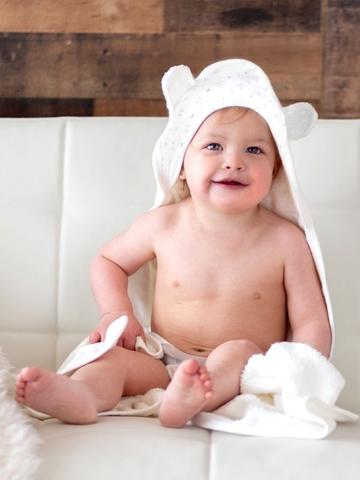 Wrap your little one up in comfort after bath time with these sweet towels made from premium bamboo. Ultra-absorbent and made for sensitive skin, KeaBabies Bamboo Hooded Towels keep your child snuggly and warm. Not just for bath time, the hooded towel can also be taken to the pool, beach, and more. Pair it with KeaBabies Premium Bamboo Washcloths for the sweetest bath experience for your little one. Available in Lamb for Spring & Easter. Visit www.KeaBabies.com.