Eco-Friendly Cleaning Products from Dropps
This post may contain affiliate links or I may have received the product free in exchange for my honest review. See full disclosure for more information.
Are you wanting a cleaner and greener way to launder and do dishes? Let me introduce you to Dropps, just in time for Earth Day.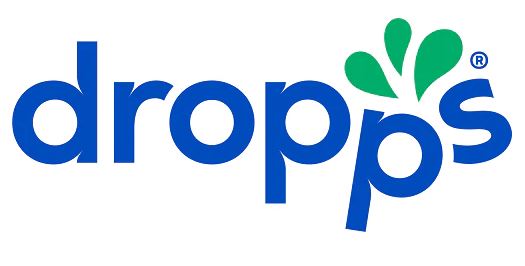 About dropps
We care a lot about what we do. And we really cared about those sweaters. That's where our founder, Jonathan Propper and his mother, Lenore Propper Schwartz, come in. When Lenore started the Conshohocken Cotton Co., she made apparel using a patented cotton yarn. But there weren't any commercial detergents gentle enough for her fabrics. So they had a breakthrough. Who better to come up with a laundry detergent that's gentle on fabrics than the people who make the fabric? Jonathan and Lenore took matters into their own hands and created a biodegradable, low-sudsing, detergent that would treat their natural fibers right, and keep fabrics looking better, longer. So they removed the enzymes to keep the fabrics vibrant and soft. The result? An innovative formula with a split personality: tough on dirt, but gentle on your favorite clothing. They named it Cot'n Wash, and Consumer Reports named it #1 in overall cleaning quality among hand-laundry detergents.
dropps laundry pods are a powerful, effective laundry pod and a great, natural way to removal stains and fight odor. They are free of any artificial colorants and dyes, and only contain plant-based ingredients.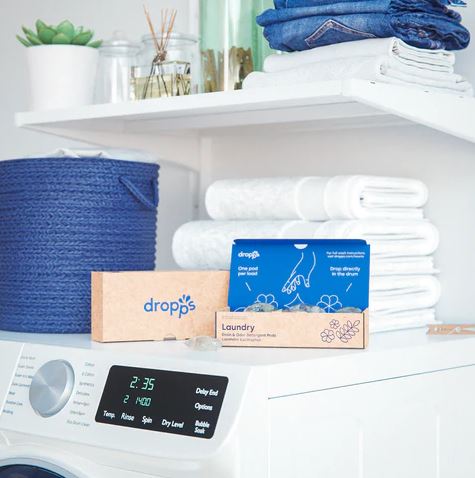 Dropps dishwashing pods cleans glassware, as well as dishware and even tackles the toughest stains and baked on foods. No pre-washing is needed before using these dishwashing pods.
Dropps also delivers right to your door in packaging that is recyclable and compostable. You can easily subscribe to receive auto-shipments to your door, scoring savings with each shipment. Check out the refer-a-friend program to earn rewards and free products!
Be sure to sign up today and give Dropps a try for yourself. Whether you are a new or existing customer, you can save using my exclusive discount codes. New users can use ATLAST25 for 25% off your purchase. Existing users can save using code ATLAST15 for 15% off your purchase.
Connect socially with Dropps to see what other amazing deals you can find