Stay Cool All Season with Cooling Comforter from Arc-Chill
This post may contain affiliate links or I may have received the product free in exchange for my honest review. See full disclosure for more information.
Just because Winter and Spring mean cooler temperatures, that does not mean I am any cooler when sleeping. As a matter of fact, I am sweating more as the HVAC isn't always set to immediately accommodate the fluctuating temps outdoors. I cannot get comfortable enough to sleep.
While air conditioning is a gift sent from heaven, I also love having the comfort of a blanket on me. This great cooling comforter from Arc-Chill will definitely do the trick and help me relax, get comfortable and have a better nights sleep.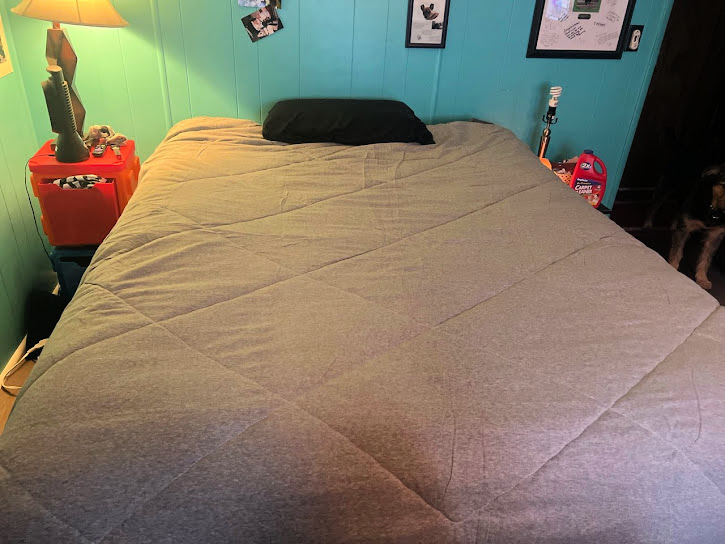 You can check out all of their great products to help you during any time of the year.
This cooling comforter is double-sided design, perfect for all seasons. The A side of this cool blanket is made of Japanese cooling fibers, silky, cooling and soft, perfect for hot summer. The other side is made of 100% cotton fabric, comfortable and skin-friendly, perfect for all season, improve your sleeping quality.
About Arc-Chill:
We are a textile research center which focuses on Japanese high-performance cooling fibers. Our goal is to help you chill out in the summer heat, while reducing the need to use the AC, so as to save the energy consumption of AC, lower your AC bill and protect the environment!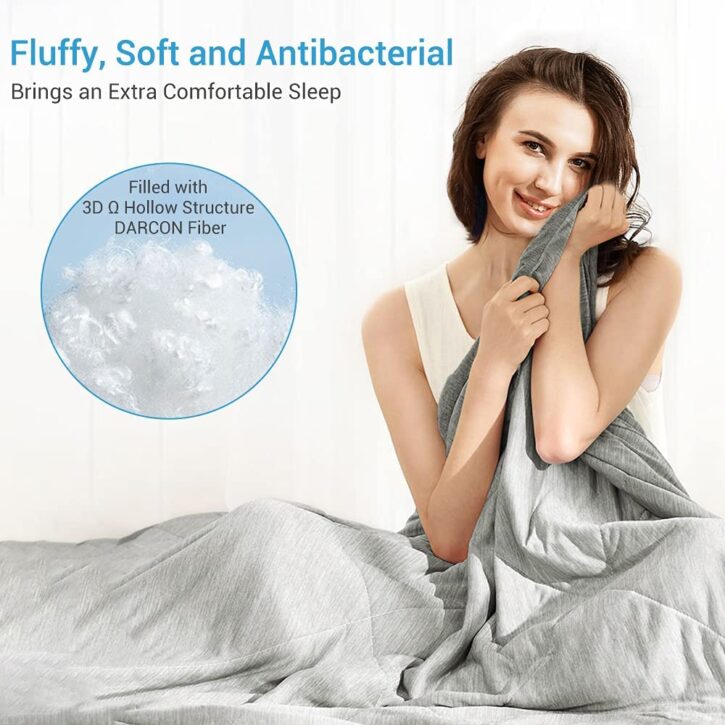 This cold comforter is made of special Japanese Q-Max >0.4 Arc-Chill Cooling Fibers, the larger Q-max value, the more heat can be taken away. The normal cooling fiber Q-max value is 0.2, but the Q-max value of LUXEAR's cool blanket reached 0.45, so this cooling blanket can quickly absorb your body heat, and the temperature can drop directly by 2 degrees. LUXEAR cool blanket perfect for night sweats, Bring you a sweet sleep and improve your sleeping quality

This cold comforter uses INVISTA DACRON fiber as the inner filling. Its unique three-dimensional hollow structure can not only accommodate more airflow but also make it highly elastic and compressive resistance. It guarantees that the cool comforter has very good breathability and softness.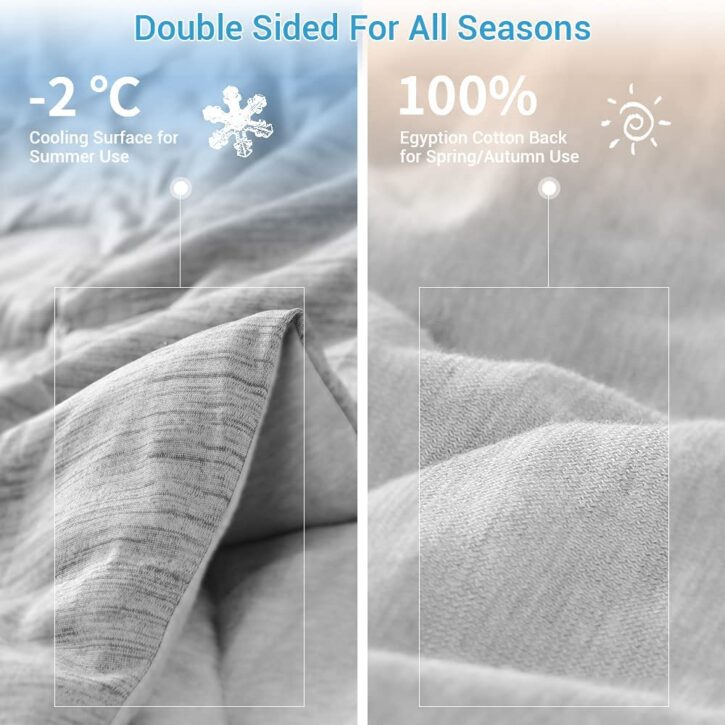 This all season cool blanket can be machine washable directly, very easy and convenient in our daily using. And it will never fade even after thousands of washes, the cooling also won't change, and the filling inside will not shift. ⚠️NOTE: [1.] This comforter can't be dry, it will effect the cooling value. [2.] It is better to use this bedding comforter directly, it is skin-friendly.

LUXEAR cooling comforter (79''X86''). [ Japanese Arc-Chill Cooling Fabric]: Arc-Chill Cool Technology Fabric can quickly absorb human body heat, when the human body touches the fabric, the body surface temperature immediately drops by about 2 to 5 degrees.
You can purchase this great cooling blanket on Amazon.
Stay socially connected with Arc-Chill: