Enjoy Classic and Modern Play with Coding Express by Robobloq
This post may contain affiliate links or I may have received the product free in exchange for my honest review. See full disclosure for more information.
From Robobloq, a leading STEAM robotics company that dedicates to creating smart and educational robotic toys for children all over the world, a new product is available for kids that is going to truly be a joy for the entire family! Coding Express combines the classic play of wooden toys with the modern-day world of STEAM and coding.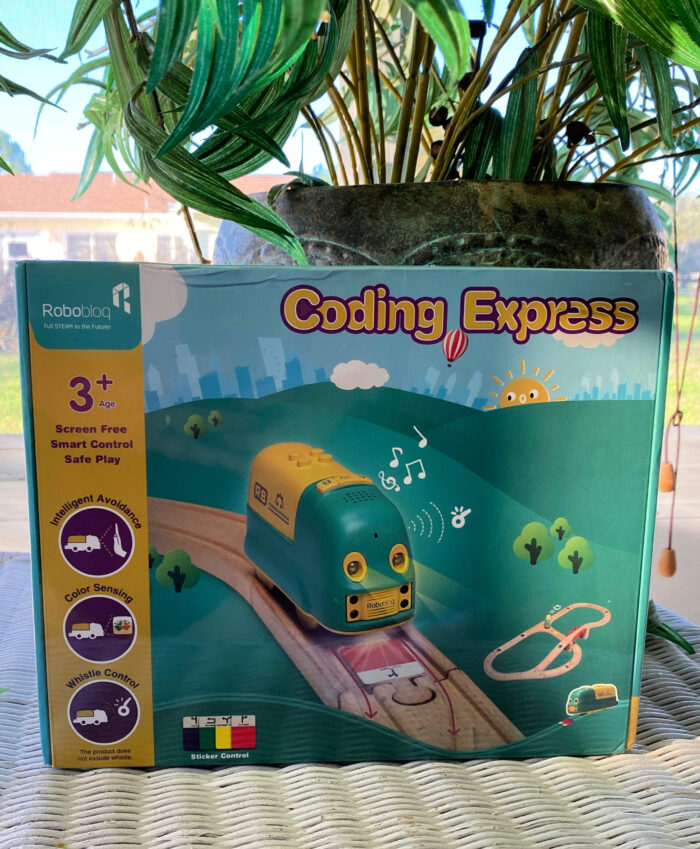 About Robobloq:
As a leading STEAM robotics company, Robobloq is dedicated to empowering STEAM educators all over the world to take STEAM education to the next level, by providing affordable smart tools, and high-tech robotics solutions.

Robobloq has a team of dynamic individuals with a passion for revolutinizing the education system and bringing STEAM education to the next level.We strive to motivate and inspire our customers, regardless of their age, to create something new, something cool, and something beautiful.

We aim to cultivate a dynamic environment in which our customers are excited about learning, exploring, and creating.
Coding Express is the smart robotic train can be played both on the track and off the track and is also compatible with general wooden tracks like Thomas 7 Friends, BRIO and IKEA, which is very suitable for family edu-tainment.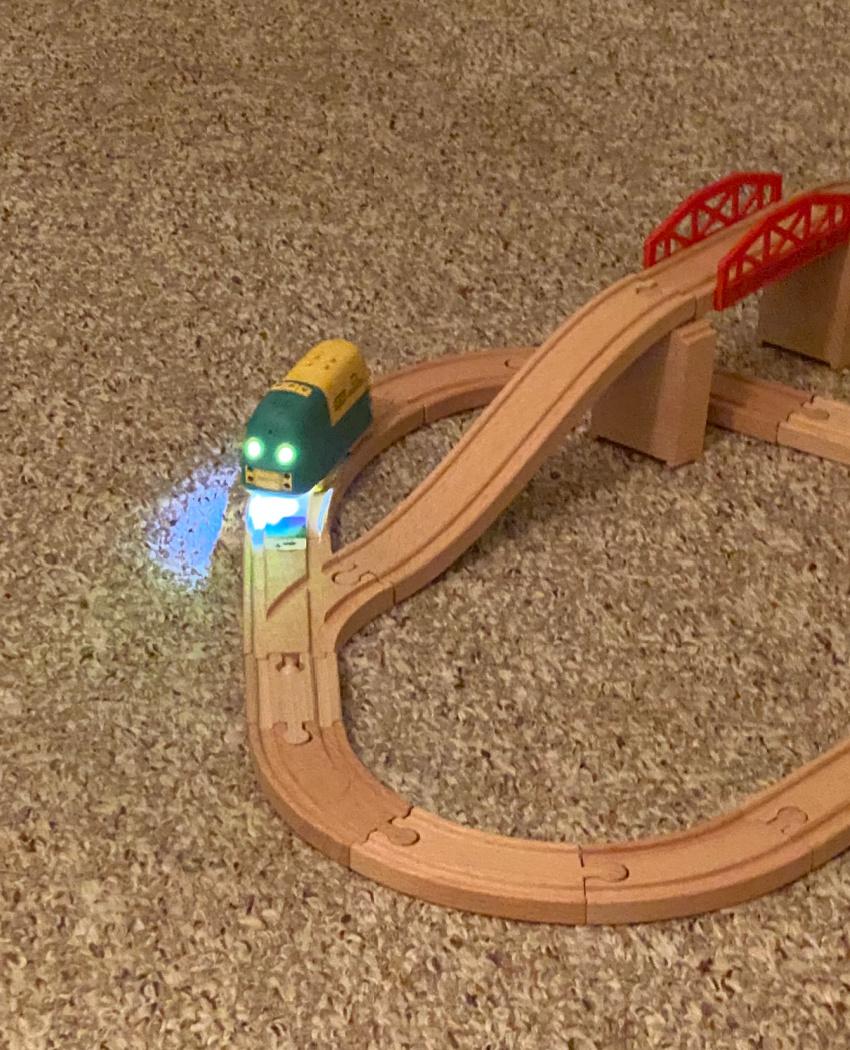 Players can control it by colorful stickers, whistle and even with our hands. It is a great intelligent toy that can improve children's creativity and logical thinking skills, also introduces them to the primary coding knowledge while playing.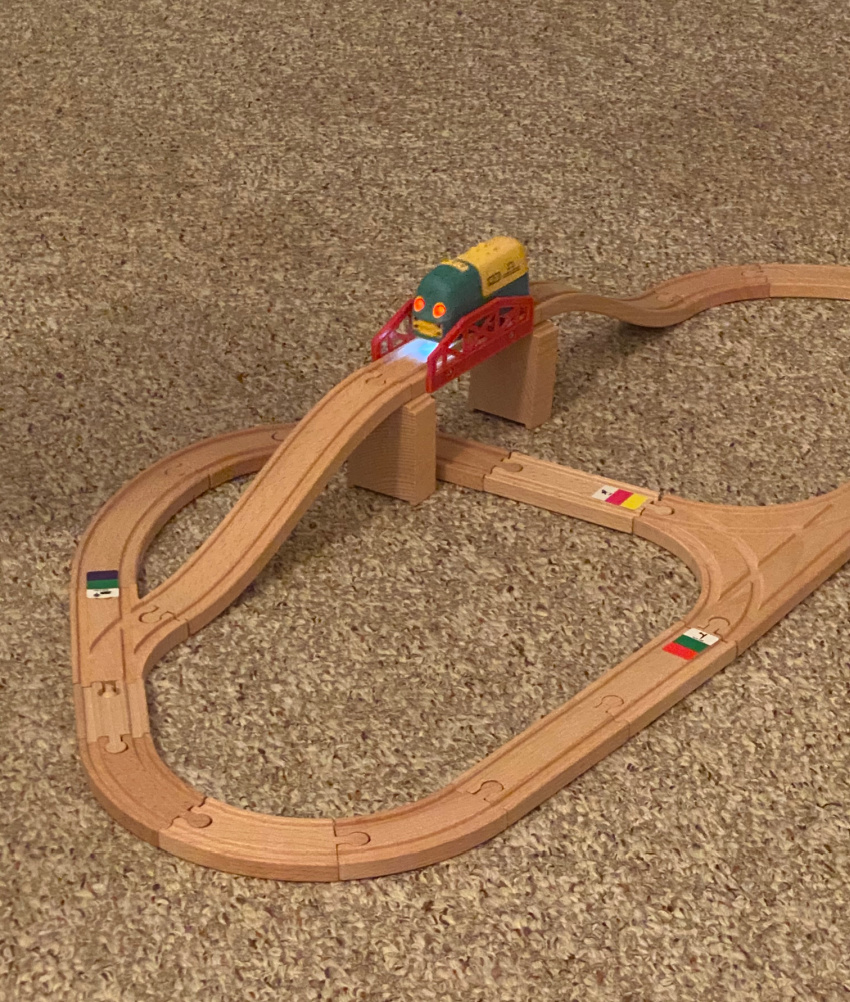 Features include:
Direction Control – Paste the stickers on the track to tell Coding Express where to go
Sound Control – Coding Express can perform many sound effects by using different stickers
Intelligent Avoidance – The intelligent built-in infrared sensor of Coding Express can sense any objects in front of it and avoid/follow it
Whistle Control – Coding Express integrates with smart sound sensor, blow a whistle to accelerate it, get ready to start your train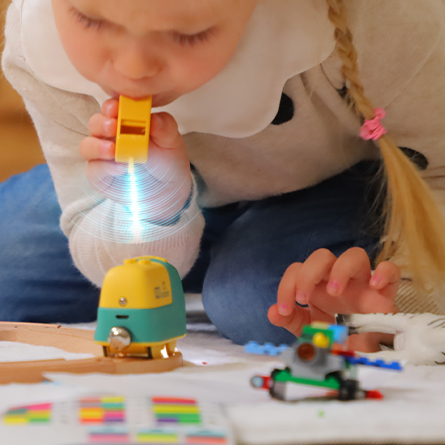 DIY Freely – Use blocks and your imagination to design your train journey and DIY your smart engine
Other Entertaining Effects – Many other entertaining effects are waiting for you to discover
The material is made of FSC certified Beech wood and is of long-lasting, high quality material that is also environmentally-friendly. There is no paint or coating on the surface.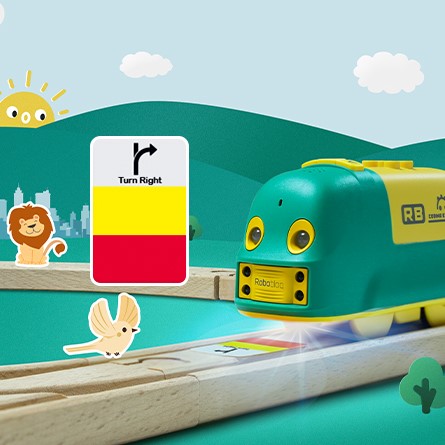 Coding Express is just one of many fun toys and products are available from Robobloq. Stay connected socially to see what other exciting items become available from Robobloq.