Enjoy Delightful Science at Home with Beaker Creatures #MegaChristmas19
This post may contain affiliate links or I may have received the product free in exchange for my honest review. See full disclosure for more information.
Get ready for out-of-this-world science adventures with the Beaker Creatures, the mysterious aliens that combine the thrill of collectibles with real-world STEM learning!
Do your kids love Science? This Super Lab will get them curious about how science works and what they can perform real life experiments with their Beaker Creatures.  Children will love receiving these as a gift for a birthday or for the holidays!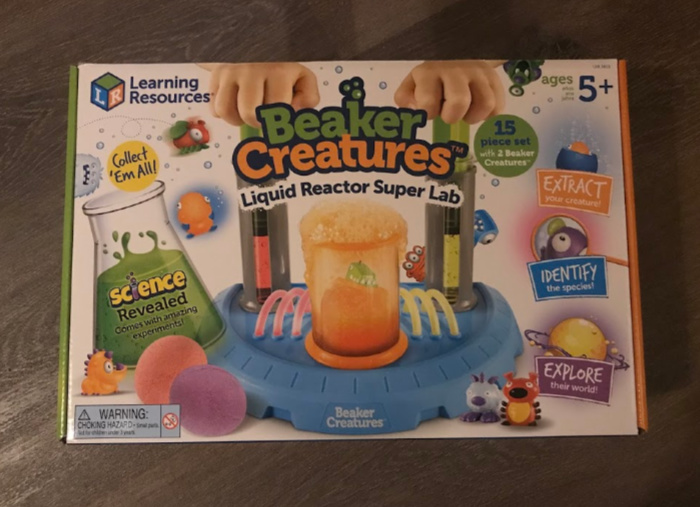 About Learning Resources:
Learning Resources® is a leading global manufacturer of innovative, hands-on educational products trusted by teachers and parents and loved by children. The Company's 1100+ high-quality products are sold in more than 80 countries, serving children and their families, preschool, kindergarten, primary, and middle-school markets. Among the Company's brands are Pretend & Play®, Smart Snacks®, New Sprouts™, Gears! Gears! Gears!®, Primary Science, now!Board™, simple technology, Hands-On Standards® publications, Rainbow Fractions® and Reading Rods®. Learning Resources is headquartered in Vernon Hills, IL, with a European office based in Kings Lynn, Norfolk, England.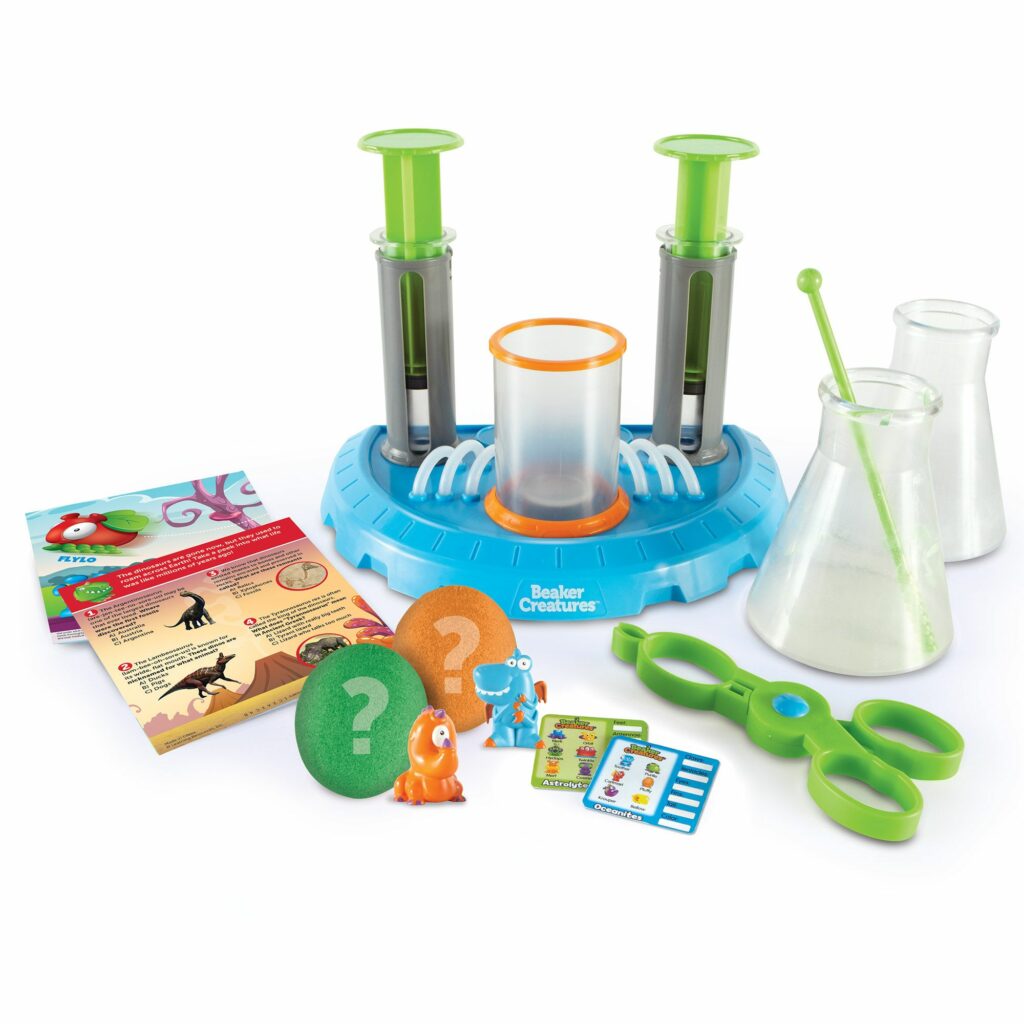 It's a colorful bubbling creature reaction! Extract the Beaker Creatures from the mysterious Reactor Pods with the Beaker Creatures Liquid Reactor Super Lab from Learning Resources. After placing one of two included Reactor Pods within the Super Lab's center chamber, kids send water whirling through the tubes with the help of two Hydroplungers, filling the chamber and triggering the amazing reaction. Once the reaction ends, kids can extract their Beaker Creatures collectibles and start classifying! The working lab set also comes with the equipment and instructions needed to perform amazing real-world science experiments inspired by the creatures and their home planets.
The Beaker Creatures Liquid Reactor Super Lab also includes an exclusive full-size poster, two classification cards, and two double-sided mini-posters: one side features a quiz filled with amazing real-world science facts, while the other features fun images of the creatures at play that combine to form a larger scene!
What a colorful bubbling creature reaction! Extract the Beaker Creatures from their mysterious science reactor pods with the Beaker Creatures Liquid Reactor Super Lab!

COLLECT: There are 35 mysterious Beaker Creatures to find and collect, including the limited edition 24-Carat Creatures!

DISCOVER: Drop the Reactor Pod in chamber, pump in the reactor liquid, and watch the bubbling reaction that reveals one of 35 Beaker Creatures!

EXPERIMENT: The lab doubles as a working science set, complete with amazing hands-on experiments inspired by the Beaker Creatures and their worlds

15-PIECE SET: Includes Super Lab, 2 Reactor Pods with mystery Beaker Creatures, 2 classification cards, 2 mini-posters, experiment guide, and full-size poster
This Beaker Creatures Liquid Reactor Super Lab is available for purchase on Amazon, and Learning Resources website.
You can stay socially connected with Learning Resources for the updated products:
__________________________________________________________________________
We have added Beaker Creatures to our 2019 Holiday Gift Guide