Enter to #Win a Winning Moves Games Prize Pack
This post may contain affiliate links or I may have received the product free in exchange for my honest review. See full disclosure for more information.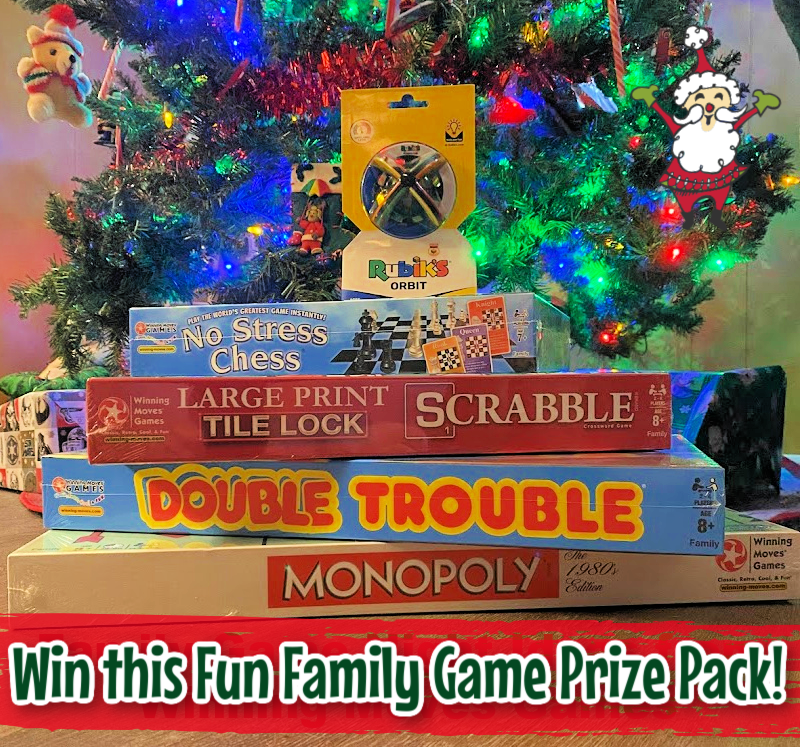 This giveaway is sponsored by Winning Moves Games and hosted by Mom Does Reviews.
About the prize/product:
Winning Moves USA (WMUSA) is a leading maker of board games, card games, and puzzles. Since WMUSA's first year of operation in 1995, the company has forged a close relationship with one of the world's largest game companies, Hasbro, Inc., owner of Parker Brothers and Milton Bradley. WMUSA also has a great relationship with Seven Towns, Ltd. (the owners of the Rubik's brand). As a result, many long-lived Parker Brothers and Milton Bradley games & Rubik's puzzles are now marketed by WMUSA!

WMUSA proudly markets best-selling titles like Pass The Pigs®, Rubik's® Cube, Pretty, Pretty, Princess®, Rack-O®, No Stress Chess®, and hot new sellers like Kozo®, and Stink Bug™.
About Prize Package
One reader will win a fabulous prize pack of games from Winning Moves Games, including:
Here are some of our favorites that you might be interested in for your selection:
No Stress Chess
Winning Moves Games is proud to present 'No Stress Chess', a game that will help you learn the world's greatest game – Chess. You can play instantly because the special game board guides you to set up your pieces and each card in the innovative deck shows you how to move the piece it pictures. You just set the pieces on the board, shuffle the deck, and begin to play!
Rubik's® Orbit
Are you ready to take on the latest Rubik's puzzle? The challenge is to solve all six sides of the 360º rings to match the Rubik's color all the way around the sphere.
Large Print Tile Lock Scrabble
Your Scrabble words won't be slip-slidin' away thanks to this boards clever "tile-lock" design. Every word counts when you are playing this specially designed large print version of the world's leading word game.
DOUBLE TROUBLE®
Having originated in the 1980's, Double Trouble is back to enchant a whole new generation of players! This game features not one –but TWO- Pop-O-Matic Dice Rollers and detour wheels which can really throw your opponents off track.
Monopoly The 1980's Edition
Fond memories will spring to life, with family and friends, when you play Monopoly The 1980's Edition. Advance To Go and enjoy! The board game of buying and selling, Monopoly has represented family fun for almost 75 years.
Be sure to read Kristin's review on Mom Does Reviews HERE.
ENTER TO WIN!
One reader will win all of the games pictured above from Winning Moves Games.
The giveaway is open to USA
The giveaway ends 11/21/20 at 11:59 PM EST
Be sure to come back daily for more chances to win!
Good luck!