Extreme Makeover Calico Critters Edition!
This post may contain affiliate links or I may have received the product free in exchange for my honest review. See full disclosure for more information.
When I see these cute little critters it always takes me back to my childhood days where I would sit for hours playing with my dollhouse and not have a care in the world except who was visiting my doll family and what they were going to have for dinner. These Calico Critters are so adorable, well made and just so much fun to play with. Now you can do a extreme makeover of your existing house with some new items to spruce up the house.
Showcase your real "Fixer Upper" with new appliances, such as an adorable washer that spins, a "working" microwave that turns red when hot, to new curtains, you will be the "Million Dollar Decorator" and design a new fresh ambiance in your Calico Critters home.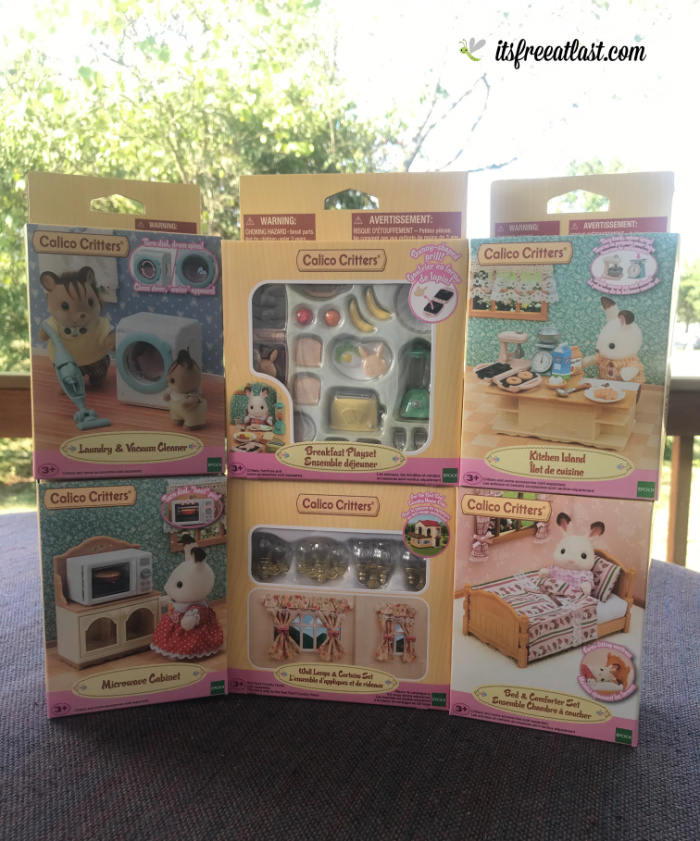 About Calico Critters:
Calico Critters of Calico Village are timeless, classic toys that delight children and promote wholesome family values. These award-winning miniature animals and their life-like environments have inspired the imagination and creativity of countless children all over the world.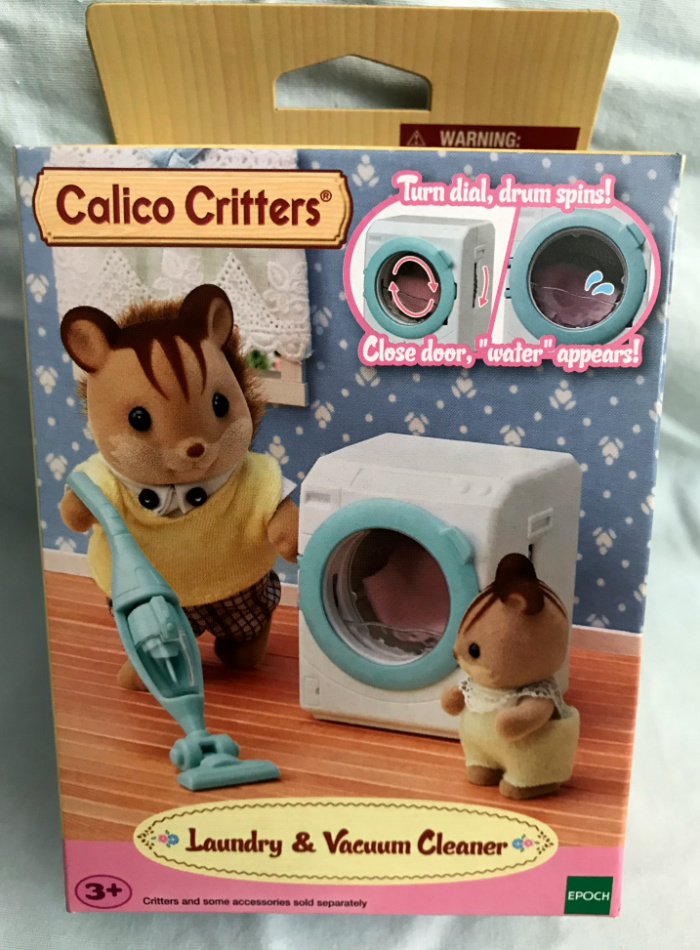 Laundry & Vacuum Cleaner  Ages 3+/ $11.95
With the help of the Laundry & Vacuum Cleaner, children can keep their critters' homes nice & tidy. The 2-in-1 convertible vacuum and "working" washing machine will clean wooden floors and clothes with a turn of a dial.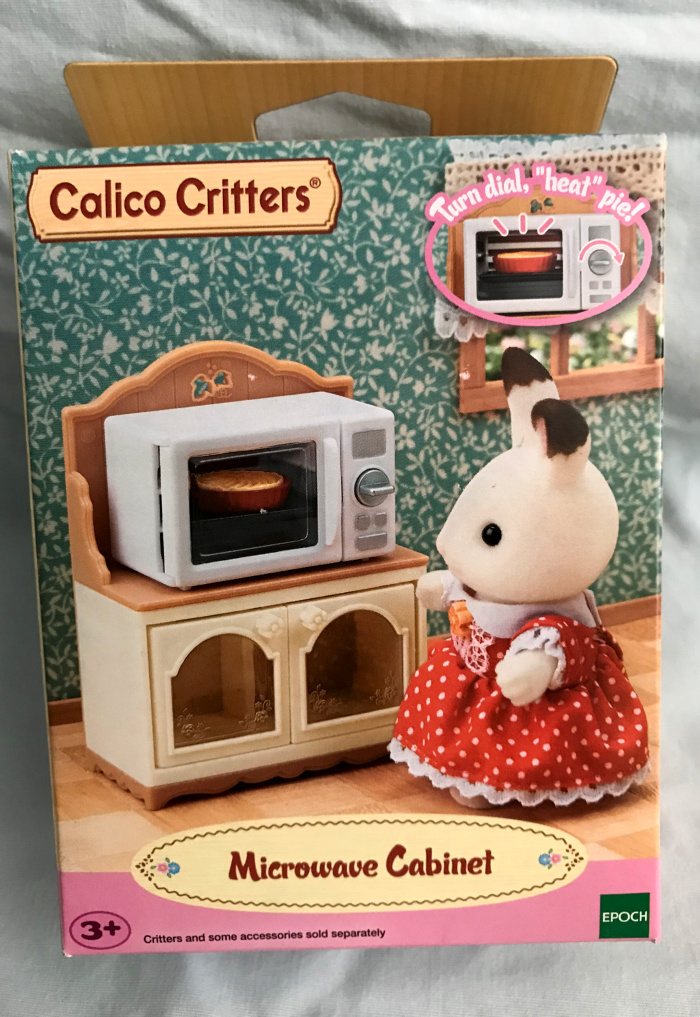 Microwave Cabinet  Ages 3+/ $11.95
Baking just got a lot easier with the Microwave Cabinet. Now, kids can use it to bake delicious pastries with their critters. The Microwave Cabinet includes a "working" microwave that turns red when hot, a kitchen cabinet, baking pan and pie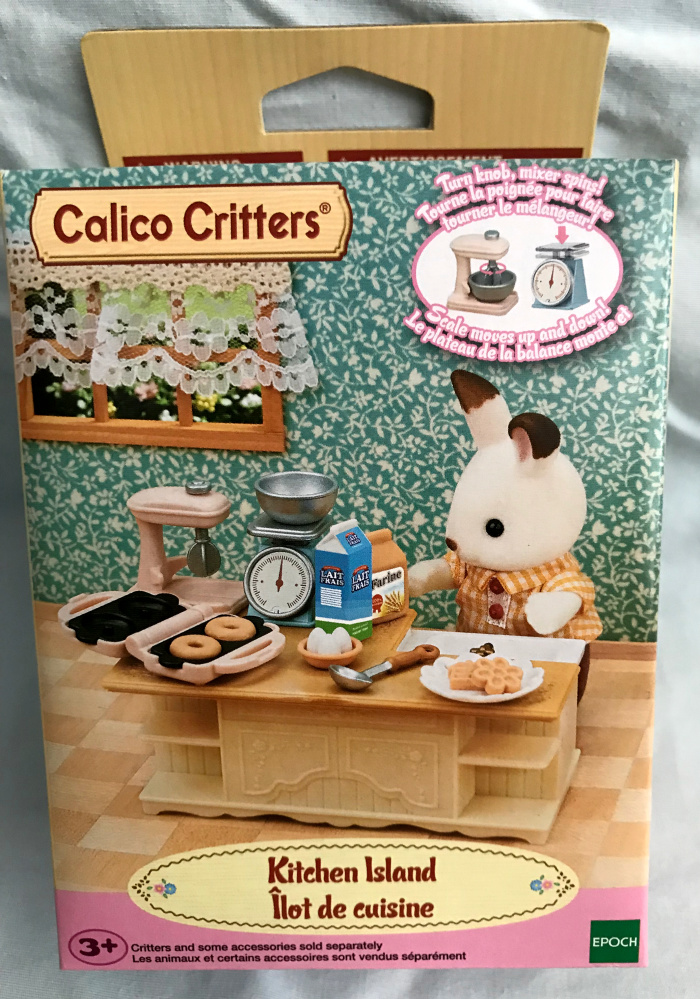 Kitchen Island  Ages 3+/ $12.95
Kids can help their critters make delicious homemade food with the addition of the Kitchen Island. The Kitchen Island includes kitchen furniture and real-working appliances: a spinning mixer, changeable donut and waffle maker and a scale that moves up and down to weigh special ingredients.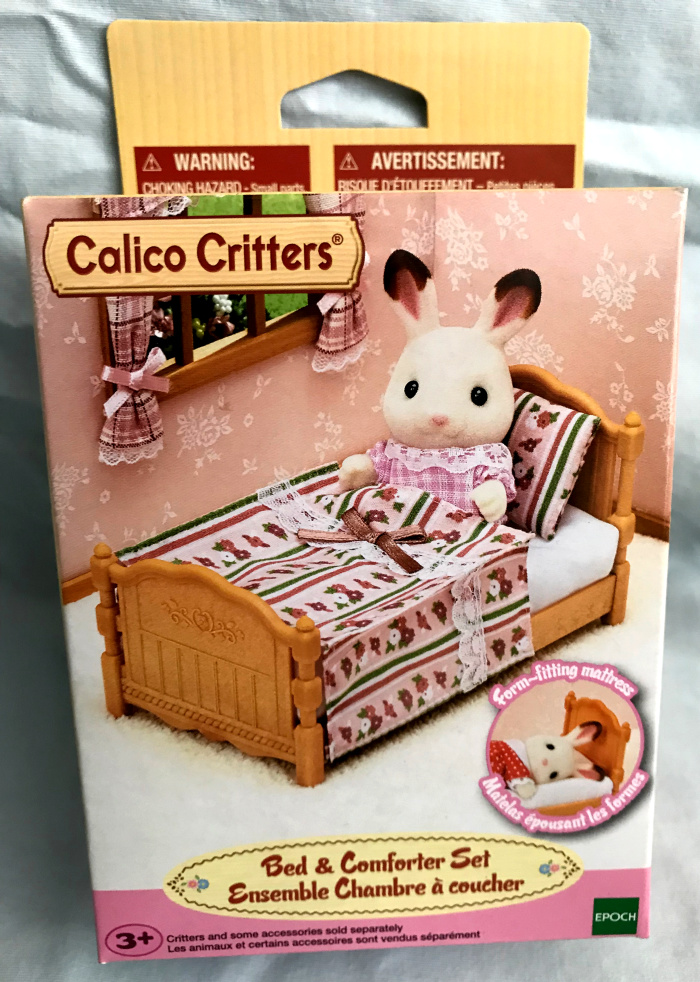 Bed & Comforter Set  Ages 3+/ $11.95
After a fun-filled day in the Village, children can give their critters a little break with the Bed & Comforter set. Critters can lay on the form-fitting mattress and pillow for a nap in the middle of the day. Children can also help them get ready for bedtime by tucking them in their beds with the matching comforter. The set includes a bed, mattress and matching comforter & pillow.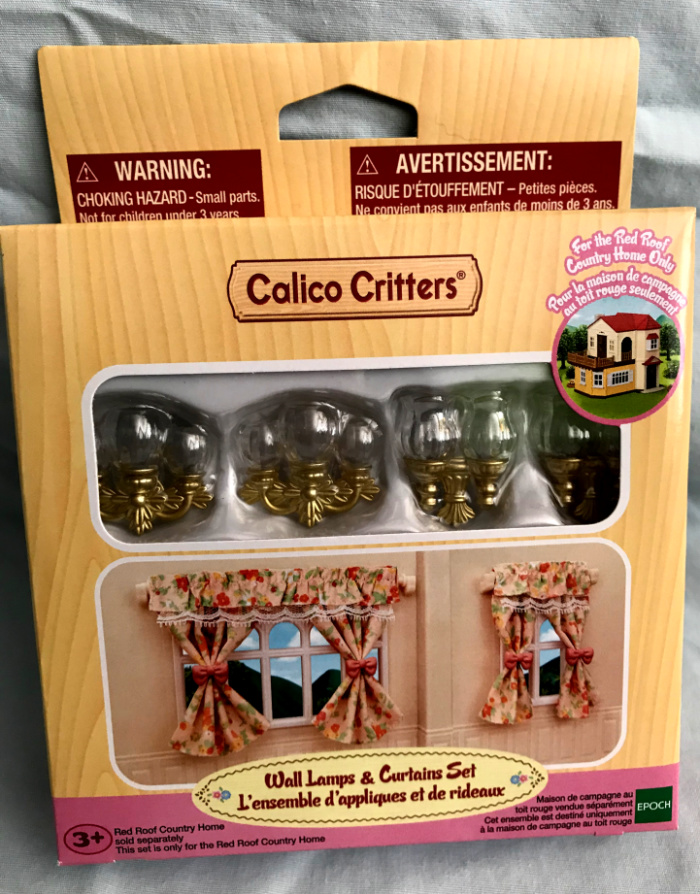 Wall Lamps & Curtain Set  Ages 3+/ $12.95
Children can now add pops of color to the Red Roof Country Home with new specifically-designed decorative accessories. The Wall Lamps & Curtain set includes four gold-detailed lamps, three small floral curtains, a large floral curtain, five rods and eight pink tiebacks.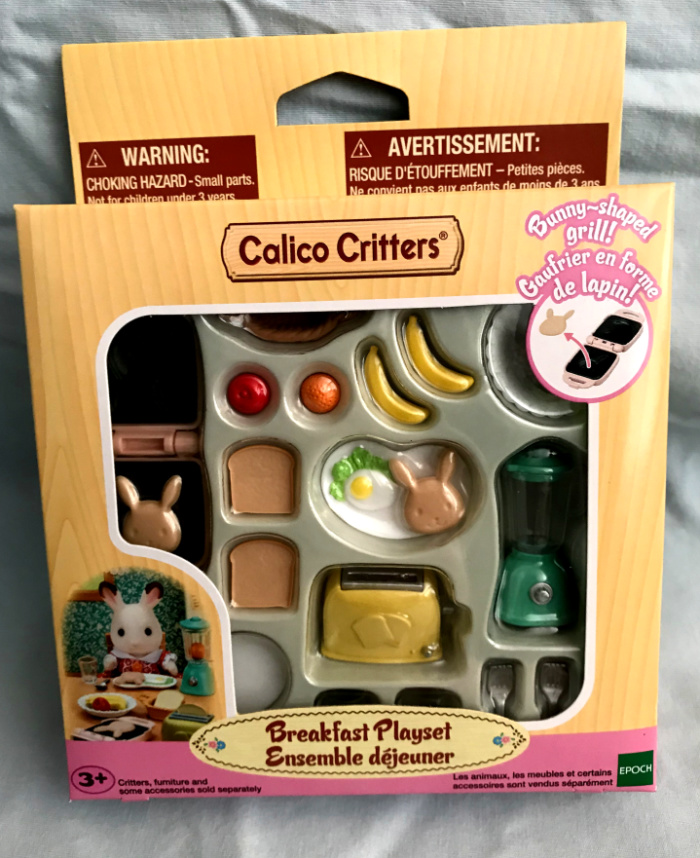 Breakfast Playset  Ages 3+/ $12.95
Using the Breakfast Playset, kids can enjoy a yummy meal with their critters while learning the importance of breakfast. Critters can get their morning meals ready with real-working appliances including the toaster and rabbit-shaped pancake maker. A blender, basket, fruit, eggs, plates and utensils are also included to complete the Breakfast Playset.
Calico Critters is available for purchase through their website, Walmart, Amazon, Barnes and Noble
You can stay connected with the latest products from Calico Critters socially: