Five Quick Ways to Make Cash
This post may contain affiliate links or I may have received the product free in exchange for my honest review. See full disclosure for more information.
Everyone knows it—the economy is in flux, and the job market is uncertain. We are all worried about money, whether you have a lot or a little. When times are tough, we would be remiss not to save and utilize the ways we can make cash quickly. Whether you're in a bind or not, knowing how to make some money quickly is always good. Here are five ways to make some cash when you need it the most.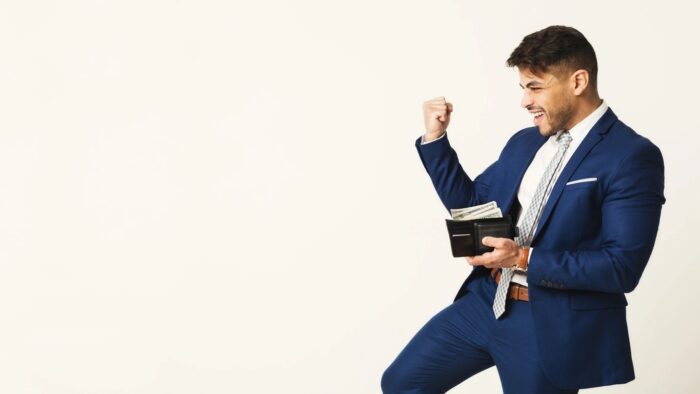 Sell a Car
Do you have more than one car? If so, then you can always sell one if you don't need it, or you can simply sell your car to buy something cheaper and keep the money. If you're living beyond your means or want to cut back, selling a car or downsizing is a great way to keep more money in your pocket and work towards spending less on gas, insurance, and upkeep. You might not want to get rid of yours, but sometimes it is the right choice.
Get a Side Gig
Another way to make money quickly is to obtain a side gig. Whether it's driving, delivery, a freelance service, or something else, securing a second job is a great way to keep money flowing in. Since you will be busy, you will have less time to spend. While it's probably not your preferred choice, getting a side gig can be the difference between prosperity and struggle. Another option is to take on more hours at your current job, but landing a side gig with tips can actually be more lucrative.
Gamble
If you are an experienced gambler, then one way for you to make some quick cash is to go gambling. Perhaps the best option is to play casino poker, where the stakes are high but so are the takeaways. Of course, you should cash out when you're on top. Don't get greedy. Once you've secured the money you need, get out of there immediately. While this option isn't for everyone, gambling is an undeniable way to make some quick cash. If you have the bug and the spirit for gambling, it's possible to successfully use it to get some money together. Just show caution and you will be able to use it for good.
Sell Your House or Refinance
You can also sell your home or refinance to get more money in your bank account. While this goes for any property, if you need a large sum quickly selling your house or business offices can do the job. Refinancing will help you keep more money every month. It's another tough choice to make, but when you're in a bind, selling your house can sometimes be the only option. Whether you are selling to downsize or rent, it can help you secure a lot more money.
Participate in a Medical Study
It's often a hacky joke, but it's true that you can make some quick money by participating in a medical study. It depends on what you are comfortable with, but with the right study, you can secure a large lump sum of money for your time and ability to test on your body. Some of these studies can be risky, and the people studying you will hopefully tell you that, but if you are comfortable with it, thousands of dollars can be in your hands in no time.
Times are tough. Things are uncertain. Jobs have changed and people have been unemployed. People are going back to work and some are having a hard time finding the right job. Whoever you are, whatever you do, money is on all our minds as we transition into a post-pandemic world.
There's a lot of moving parts. The global economy has taken a hit and will continue to shift. When you need money fast, it's always an option to take advantage of other methods. You just may end up with good cash in your bank account, relieving the stress and worry that comes with financial struggle. Whatever you decide to do, be careful and steadfast. Don't allow yourself to fall into a trap. Just because you need money fast doesn't mean you should make stupid decisions. Don't worry, you got this.