3 Home Improvement Mishaps That Put You, Your Home, And Your Family At Risk
This post may contain affiliate links or I may have received the product free in exchange for my honest review. See full disclosure for more information.
When you think of home improvements, you tend to focus on the end results. In a matter of weeks or months, you'll have a property that's increased in value, comfort, aesthetic appeal, and functionality. However, there's a lot involved in transforming your living space. While a budget, design ideas, and materials are some of the factors homeowners must consider, there's one aspect that takes priority – safety.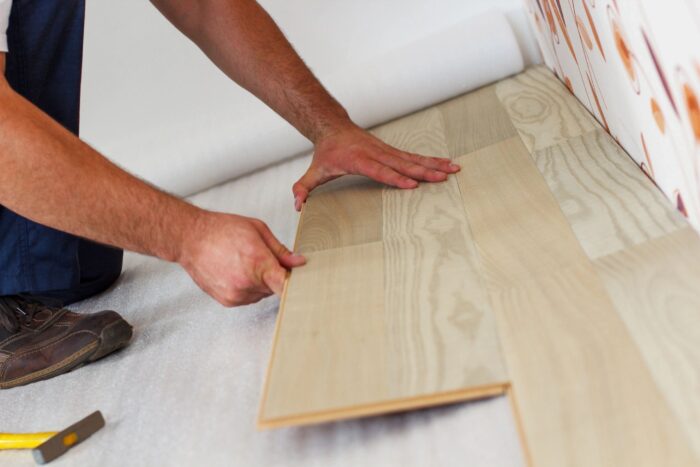 When you get home repairs, upgrades, and renovations, your property is essentially a construction site. If you know anything about construction, you know that there are significant risks involved. Anything from property damage to injuries can occur, leaving unprepared homeowners, their house, and their loved ones in danger. Although you can't control everything, you can reduce risks by learning from the mistakes of others.
DIY
One of the most significant expenses in home improvement is contractor fees. Depending on the type of job you need to done, hiring experts can cost several hundred or thousand dollars. As a result, homeowners try to cut the middle man out by completing projects themselves. This strategy works when the job is simple, and the homeowner has the necessary knowledge, tools, and experience.
DIY isn't ideal for all home improvement jobs. When you're unsure of what you're doing or don't have adequate equipment, the danger increases. One wrong move could result in you damaging your property, getting hurt, or causing a lethal accident like a house fire. Not to mention if you don't complete the project efficiently, you don't get the same quality results as a professional.
Hiring Any Contractor
Another home improvement mishap that property owners make is hiring anyone to complete the job. People that consider themselves handy with tools or have basic contracting knowledge but lack the necessary licenses, insurance, and experience will charge competitively low rates to get bids. Though it seems like an effective way to save, their work is often shotty, and they take shortcuts that cost homeowners big in the long run.
Whoever is going to work on your house should have the appropriate education, training, experience, license, certifications, insurance, tools, and equipment to do the job safely and efficiently. With so many professionals to choose from, homeowners are encouraged to use marketplaces that route vetted contractors to consumers. As you can see from these Networx reviews, these platforms remove a lot of the guesswork for property owners. They can find several service providers at an affordable rate to complete just about any home improvement task.
Overlooking Safety Precautions
There's always a risk of accidents and injuries on a construction site. Even the most qualified and experienced contractor can't prevent or control every potential danger. As a homeowner, you have a responsibility to protect your property and your family. Therefore, you should take precautions to increase safety before something happens to someone or something you care about.
What happens if your child or pet gets a nail stuck in their foot or consumes something they shouldn't? What do you do if the gas starts leaking or pipe bursts? While you and the contractors have insurance to provide financial protection in these events, the goal is to avoid or reduce the risks of danger. As such, you should consider things like taping off construction sites, installing safety gates to keep kids and pets from roaming freely, and, if necessary, relocating until the project is finished.
Enhancing the look, feel, function, or value of your home has many advantages. That's why homeowners invest thousands of dollars into home improvement projects each year. While the anticipation to get to the end result is high, you mustn't overlook the importance of priorities like health and safety. When you make mishaps like those listed above, you put everything you've worked so hard for on the line. As the consequences can be emotionally, physically, and financially damaging, homeowners are encouraged to take preventative measures throughout the home improvement process.