If you've ever dreamed of retiring and traveling the country, you are not alone. It is a romantic idea to drive and then set your car anywhere you please. Of course, you can improve that experience with an RV. Instead of setting up a tent, you have your traveling home with you. It is actually much more affordable to own and travel in an RV than it is to drive a car and rent hotel rooms. Really, there is no better time than now to get an RV.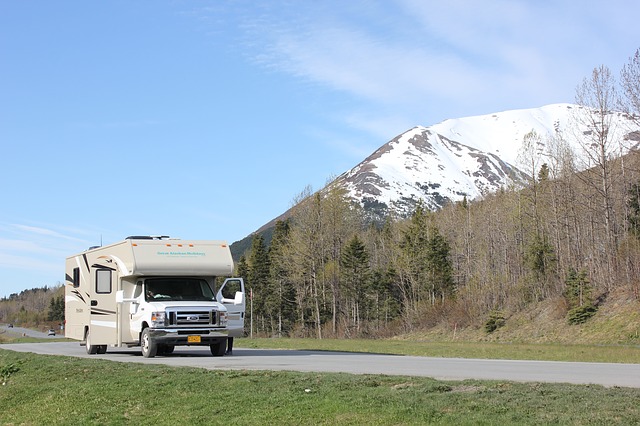 Cost savings
If you had to drive and rent a hotel room, plus eat out, your daily cost would be around $180 if you spent $120 on a room and $60 on meals. If you were to rent an RV to a campsite, the average cost would be around $25 to $30 for the campsite. Then perhaps an additional $40 for food to cook in your RV. So, that's around $60 or $70 per day on your vacation. This is a lot less expensive than renting a hotel room and eating out.
Less cramped
Getting the entire family in a car for a road trip can feel claustrophobic. Everyone is bumping into each other, and there is no comfortable place to sleep. If you are driving cross country, it is important for the drivers to get much-needed rest. This means you'll probably have to rent hotel rooms along the way. Then, you'll have to make multiple stops for everyone to stretch their legs. In an RV, everyone can stretch their legs and sleep throughout the trip–at any time.
RV interiors are a lot nicer than you think
If you think RV interiors are old, musty and outdated, you couldn't be more wrong. According to an article in Outdoorsy, many modern RVs come with upholstered chairs, pillow-top mattresses, flat-screen TVs and even granite countertops. They have become increasingly comfortable over the years. They're also much nicer to look at with contemporary finishings and appealing flooring. Many even have real dining sets. It's almost difficult to believe you're in a moving vehicle.
Engage in new opportunities
Traveling in your RV gives you more opportunities for new adventures and meeting new people. As you park at a campsite, you might meet other interesting RVers. Plus, you may take a few detours that add some spice to your trip. In addition, you can travel to resorts, recreational spaces and scenic sights. When you aren't driving, you can be out exploring nature and enjoying the great outdoors.
Costs less than a house
Why be tied down to a mortgage when you can travel anywhere you like in your RV? If you have family throughout the nation, you can visit everyone at any time. You never have to worry about securing your house or getting someone to watch over it because you have your house with you. And, with many spacious options, you can take your pets everywhere you go. They would love to explore the great outdoors with you.
There are many options for RVs that can meet a wide variety of budgets. Once you try it, you'll never look back.