What Do Sedona Vacation Rental Management Companies Offer?
This post may contain affiliate links or I may have received the product free in exchange for my honest review. See full disclosure for more information.
Aside from the beautiful red rocks and stunning desert environment, vacation rental management companies in Sedona are still striving to offer more. Vacationers have higher standards and more demands as time goes on, and companies need to comply in order to meet demand and stand out against the competition.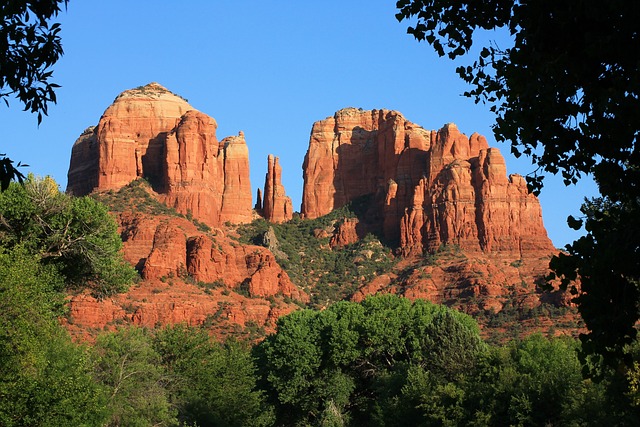 In fact, according to the Arizona Office of Tourism, 40.9 million people visited Arizona in 2021 and collectively spent $23.6 billion in the state. To make sure those tourists patronize your vacation rental management company, it's important to entice them and sweeten the deal with exclusive offerings.
We'll break down just a few of the additional offerings many vacation companies are offering in the industry lately in the content below. In a crowded market, it's important to do more for your clients than provide a place to stay. Keep reading to find out which of the following offerings could move the needle for deciding where to spend your vacation.
1. Concierge Services
Having a personal concierge can make your vacation planning so much easier. They can help book fun elements of your vacation, help provide research about where you're staying and what activities to do, and help you achieve exclusive access to certain events.
2. Sports Car Rentals
You've already booked the perfect vacation house; why not pick a sports car to go along with it? This expands your vacation possibilities. For example, if you're staying in Sedona, you can visit Phoenix or the Grand Canyon in style, and enjoy the journey as much as the destination. You may not be able to afford the car of your dreams, but you can at least pretend you can during your dream vacation.
3. Private Chef Services
Why worry about meal planning on your vacation? Having a personal chef at your disposal is a dream of many people, and with certain vacation rental companies, it can be a reality. You can enjoy local flare and cuisine easily, enjoy restaurant-quality recipes in the comfort of your vacation house, and have a wide range of meal options.
4. Massage & Spa Services
Sit back, relax, and enjoy a personalized massage without having to leave your stunning vacation rental. A professional masseuse on hand provides the ultimate luxury and relaxation options while you're off work. Let the stress of your daily life fade away as you forget your worries and enjoy unprecedented relaxation.
Final Word
These are only a few of the popular emerging offerings in recent years from vacation rental companies. Others might include luxuries like private jet rental, black car services, a full-service travel agent, and more. The reality is companies need to do more to meet the demands of their target market, and the target market is saying it wants more.
When you're booking your long-awaited vacation, don't settle for anything less than everything you want. Life is hard enough; you deserve to experience the ultimate vacation. Treat yourself by opting for nothing but the best additional services to complement your already amazing vacation experience.