When traveling, or anywhere really, you never know how many germs and bacteria you are picking up. I'm not sure I really want to know, but at the same time, I don't want to get sick! Mobile phones, tablets, and keyboards are magnets for bacteria and germs. If you think about it, we are constantly touching things throughout the day. Then, we in turn, grab our phone or our keyboard to use and the bacteria we collected on our hands are directly transferred. When traveling, it is even worse! You never know what you are coming in contact with! Thankfully, the forpow UV Lamp Sterilizer Travel Wand is here to help!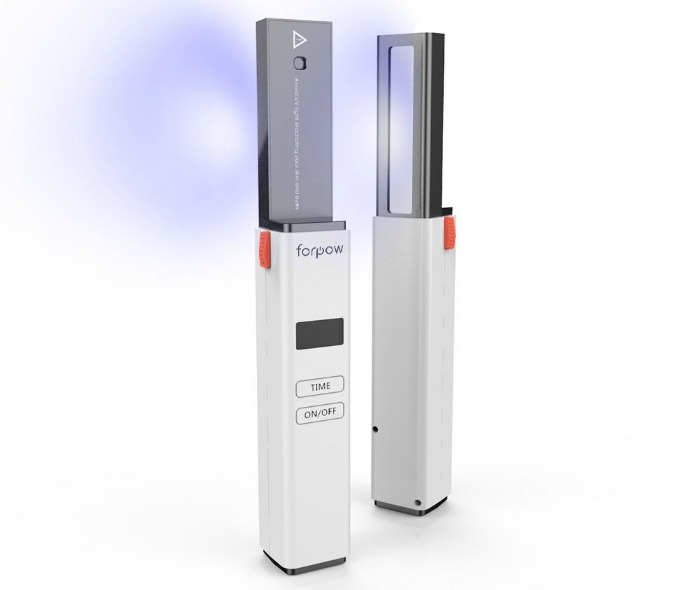 What is the forpow UV Lamp Sterilizer Travel Wand
The forpow UV Lamp Sterilizer Travel Wand is a unique UV LEDs VS Mercury Lamp. Until recently, all sterilizers on the market used mercury lamp technology or its variants as the germicidal light source. However, forpow uses the most advanced semiconductor light-emitting diode (LED) technology to make UVC light chips.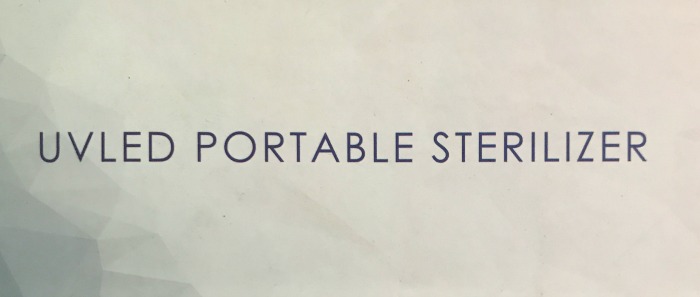 The LEDs are instantaneous light sources that have low power consumption and do well under a full range of environmental conditions. This makes them much better than the fragile quartz mercury bulbs. The LEDs are robust, lending themselves to an array of designs and hold the promise of long life (approximately 8,000 hours), after which it has an environmentally friendly end-of-life disposal.
While the wave ray of the LED is invisible for human beings, a blue indicated LED lamp is added on the sterilizer module for convenience to show whether the sterilizer wand is working or not after pressing ON button.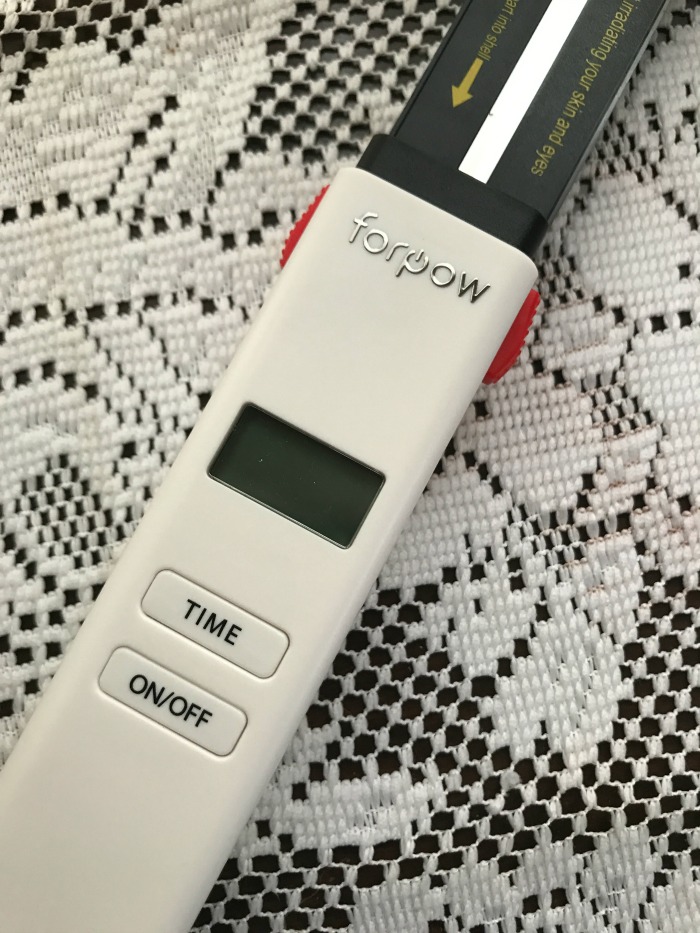 This little jewel is a unique UV LED portable surface sterilizer! It kills germs and bacteria on mobile phones, laptops, etc in a quick, easy, and efficient manner. I know I am spitting out a lot of alphabet soup here, but one more for you. Being one of the first products to use UV-C LED technology in the world, it is the most advanced innovation different from mercury lamp, sanitize chemical free, completely non-pollution to environment. It is also safe and reliable for both humans and pets, not to mention traveling!
forpow UV Lamp Sterilizer Travel Wand Benefits in a nutshell:
High output germicidal power for maximum DNA absorption
Robust, solid state device compared to fragile mercury bulbs
Smaller portable light-weight design for everywhere use
Environment-friendly and safe to humans and pets
What's included with the device:
UV-C LED sterilizer
Flocked bag
Operating manual
Requires 4 AAA battiers – NOT INCLUDED
I believe anyone that uses a mobile phone or laptop (is that not everyone?) will benefit from the forpow UV Lamp Sterilizer Travel Wand! Yes, it is great for traveling, but it is also great for home use! Cell phones and laptops are known for their germs and bacteria. So, if you want to ward them off, this little jewel can help!
Get yours today on Amazon! And, the forpow UV Lamp Sterilizer would also make a wonderful gift for family, friends, college students, etc.!
Connect socially with forpow