Four Things to Consider when Choosing Industrial Dust Collectors
This post may contain affiliate links or I may have received the product free in exchange for my honest review. See full disclosure for more information.
If you're planning to upgrade your company's dust collection system, you have to know there are several factors you need to consider about the process you're trying to control. Because there are many different types of filtration media and equipment to choose from, deciding on the right industrial dust collectors can be a bewildering activity.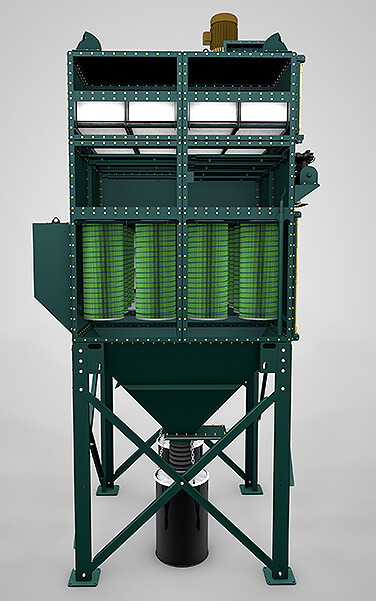 Below are a few things that can guide you towards the right industrial dust collector for your facility.
1.Know Your Dust and Requirements
It's very important to know the nature of your dust and your facility generates it. Below are some important factors to consider:
DUST PROPERTIES –is the dust in your facility fine particulate or bulky and abrasive? You need to consider dust density and characteristics as they decide what kind of filtration technology you should use. Next, you need to identify whether the dust is hazardous or combustible. Get lab testing done if you're not sure, and research on industry standards and local codes that apply to you.
POINTS OF GENERATION –find out where the dust comes from. If it's a single bag dump station, placing a point-of-use dust collector next to that equipment may be a good idea. It would be a lot better to have a centralized industrial dust collector outside your facility if your facility generates large volumes of dust along different points.
VOLUME –try to estimate the quantity of dust you are generating. Your manufacturer can convert this data and determine your dust loading demands.
RUN TIME –how frequently the processes in your facility generate dust can determine the kind of dust collector you use.
2.Choose The Right Kind of Technology
Knowing and understanding your dust characteristics, source, and operating priorities will enable you to narrow your options when it comes to industrial dust collectors. There are three basic filtration media technologies suitable for powder and bulk processes. They are as follows:
CARTRIDGE –this is suitable for finer particles that require high-efficiency media and continuous operation. Cartridge dust collectors are versatile and can be used for centralized or point-of-use applications. They can be installed either outdoors or indoors too.
BAGHOUSE –baghouse-type dust collectors are mostly used for high-loading, high-volume applications. A baghouse collector's fabric media is more conducive to challenging applications, such as moisture, high temperatures, and chemical resistance. This is usually installed outdoors and comes with a variety of cleaning mechanisms: compressed air, reverse air technology, positive displacement pumps.
FLUTED MEDIA COLLECTORS –a fluted configuration dust collector is a high-efficiency media. This is ideal for point-of-use dust collection needs, where a compact design and easy maintenance is important.
Recently pleated filter bags were introduced to the market. This hybrid filtration media uses cartridge media and is configured to work in a baghouse dust collector. If the dust collected in your facility requires the use of a cartridge-type dust collector, but you don't have enough space for it, the hybrid type may be a good choice for you.
3.Scope Out Your Space
Once you have the kind of technology to use for your dust collector figured out, the next thing you need to do is to think about how the dust collection system would best fit into your facility and what things you need to prepare for its operation.
INDOOR OR OUTDOOR? –where you place your industrial dust collectors depend on the nature and volume of your contaminant. In most cases a process hazard analysis may decide where the equipment is placed –inside or outside your facility. In addition, depending on the contaminant you want to contain, you find that certain options such as recirculating clean air to the facility and some ancillary equipment are not ideal.
STYLE AND SIZE –once you've determined where to place your dust collector, you need to figure out style options or configurations that best fit your facility. A dust collector with a filter housing on top and a hopper underneath is the most common modification available.
What goes into the dust collector needs to come out so make sure you choose the right size of discharge devices accordingly.
INSTRUMENTATION REQUIREMENTS –for a pulse-cleaned dust collector, you might need a dryer and compressor of the right size in order to comply the compressed air requirements for a dust collector. There are alternatives to compressed air including displacement pumps for baghouses, or perhaps a shaker-style device. You also have the option to use a hybrid cleaner using pleated filter bags in a baghouse.
4.Calculating Total Costs
The final but most important consideration when choosing industrial dust collectors is the cost. A dust collection system is undoubtedly an expensive investment, especially when you consider the fact that you have to add combustible dust mitigation devices, fans, airlocks, control panels, and other ancillary devices. But, it's important to note the total operational costs over the dust collection system's life. These include the following:
ENERGY COSTS –compressed air consumption and fan horsepower can significantly impact your energy costs during operation. You can help lower down these costs by using on-demand cleaning or a VFD.
REPLACEMENT FILTER COSTS –how often do you need to replace filters and how much does a full-set of replacement filters cost? You might find that commodity media costs less, but more often than not, they require frequent filter replacement.
DOWNTIME COSTS – if your facility activities or processes have to shut down due to filter changes and other sort of maintenance procedures, how much will it impact your business? Can you afford unexpected downtime? If no, you might find that having a spare set of filters or common replacement parts can help in reducing downtime costs.
Dust collection is a necessary part of any business operation and it involves many moving parts—especially in the decision-making phase. Incorporating these considerations into the purchasing process will guarantee that you will walk away with a good and efficiently sized dust collection system.
You can find a lot of sources and information online when it comes to choosing the right industrial dust collectors for your facility. But, don't go buying the first thing you see—try to check reviews and do your research on the company or product providing the service you need first.