5 Things You Need to Know Before Entering the Housing Market
This post may contain affiliate links or I may have received the product free in exchange for my honest review. See full disclosure for more information.
You might have been saving for a house for years and now that you have a nice down payment, you want to dive into the housing market. But, are you really ready? We've collected key insights from top agents about the real estate market and here are their top tips for first time home buyers.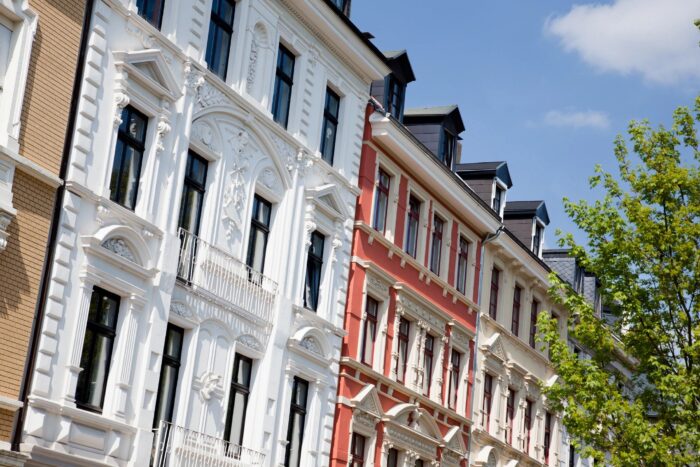 Know what you want in a house
Browsing listing sites or watching home improvement and house hunting shows are a great way to give us an idea of what it is we're looking for in our new home. We may see lovely granite countertops or top of the line appliances. We may see a beautiful open floor plan and want a home with something similar. Heck, we may even find a house that's been totally renovated and think, "Hey we can do that!"
Unfortunately, although we may want all of these things and more, you have to narrow down what your house must have and what you'd like to have. It would be great if you could find a house with both, but if you have a tight budget, you may have to pick and choose.
Research the area you want to live in
When choosing where you want to live, you're going to want to know all that you can about the area. You want to know if there are job opportunities, if the school system is good, if there's public transportation and what the crime rate is like. You want to make sure you're making the best decision for your family.
You can find information about your desired neighborhood by joining Facebook groups for the area. You can use Yelp to find businesses with a good reputation so you aren't wasting your time or money on bad businesses or professionals. You can read city statistics to learn about the crime rate, economy, and school system.
Hire a respectable real estate agent
As you're researching facts about the neighborhood, you will also want to look for local real estate agents with a great reputation. An experienced local real estate agent will know the neighborhood well, will know the market value of properties, and they'll know how to find houses with items on your needs list. They'll be able to negotiate on your behalf so that when you do put in an offer, it will have a better chance of being accepted than if you just made an offer all willy nilly.
Know your lender and interest rates
Some people say you should have a lender and be pre-approved for a mortgage before you hire a real estate agent but there are agents who can point you in the direction of lenders who could help you. We recommend doing your own research and start comparing lenders and the interest rates they offer so that you can find the best deal.
Once you do find a lender, then you'll want to get your pre-approval, as it'll show the seller that you have the funds to buy the house.
Be ready for extra expenses
The cost to buy a house goes beyond the earnest money, down payment and closing costs. You have to think about the monthly mortgage, the homeowner's insurance, property tax, and more. Why, you even have to think about turning on the utilities, paying the homeowners association fees, and hiring a moving company (if you want to go that route). These costs add up and need to be included in your monthly budget, as well as taking out a mortgage.