Free Your Hands Up During Dog Walks with DooLoop #MegaChristmas20
This post may contain affiliate links or I may have received the product free in exchange for my honest review. See full disclosure for more information.
The dooloop is a modern leash accessory for those who'd rather not walk around swinging bags of dog poop in hand. Super easy to use, the dooloop frees your hands for better things, morning coffee, ringing phone, waving to a friend, pushing a stroller.
We all know taking our pets for walks is essential for a healthy lifestyle for them and you, but you hate carrying around that little baggie after you clean up after them. dooloop helps you out and frees your hands by attaching it to anything you can think of that you will be taking with you on your walk. This would be a great gift this holiday season for the pet walkers in your life.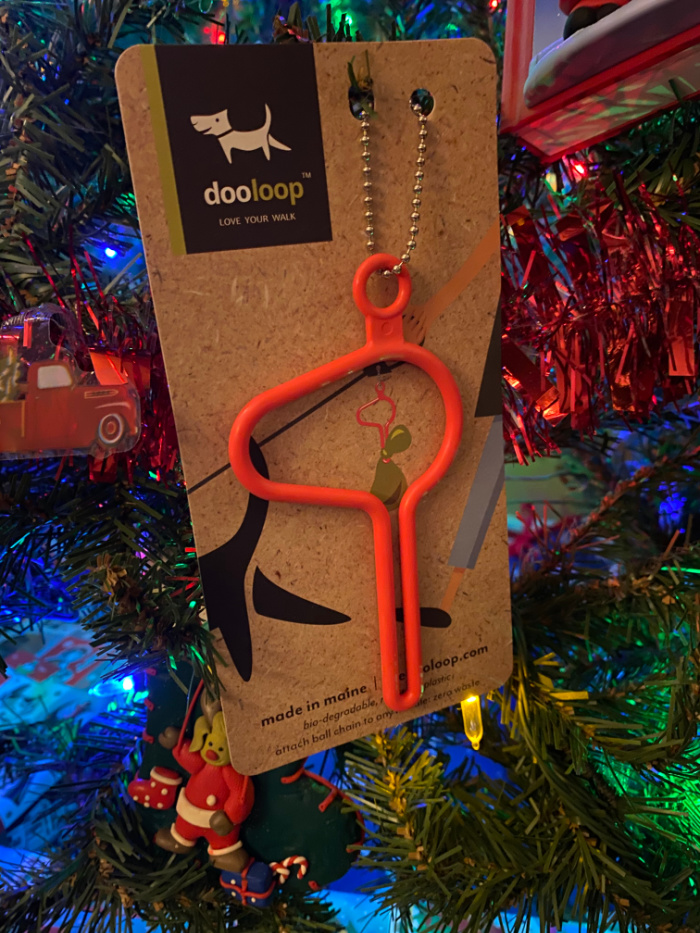 About dooloop:
The dooloop® leash/backpack accessory holds your dog's bags of poop for you. Super easy to use and convenient, it's made of non-toxic plastic, comes in fun colors to mix and match, #loveyourwalk and leave no trace.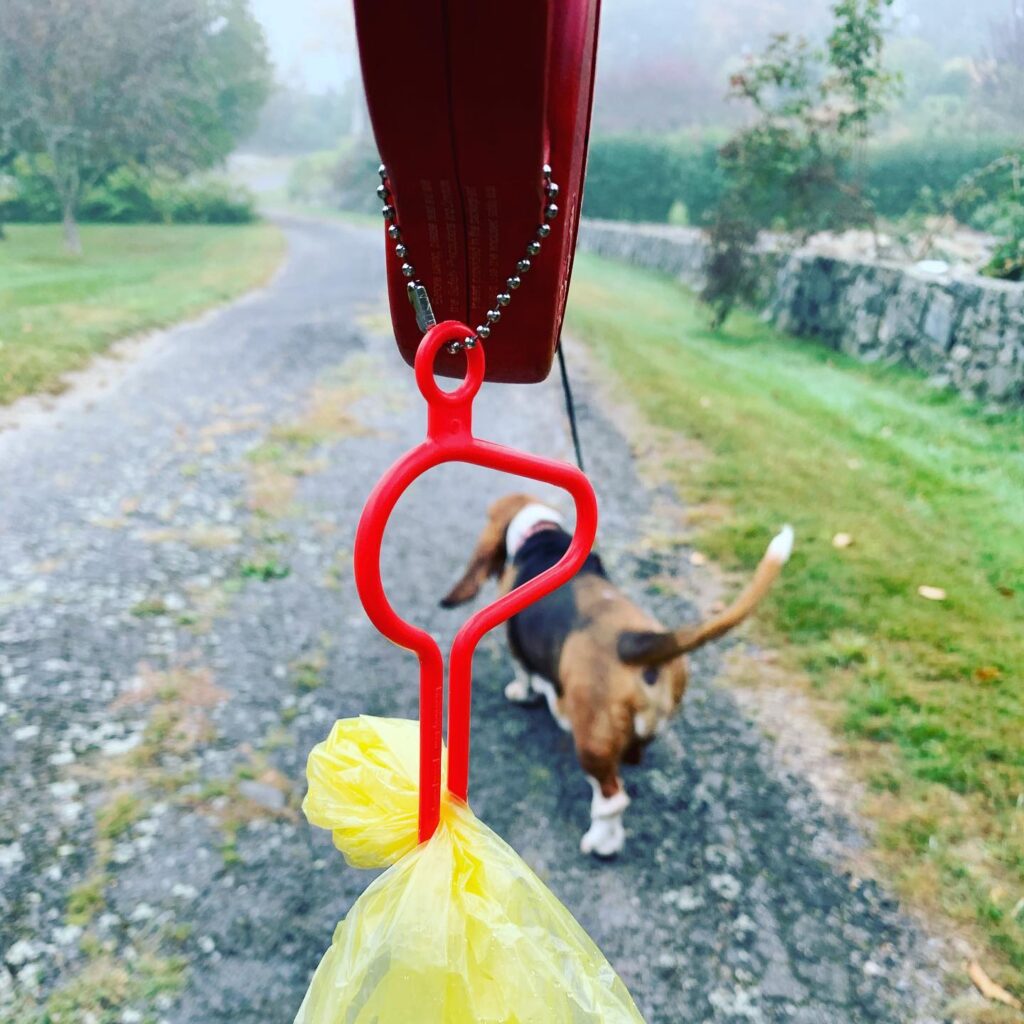 The dooloop is made in Maine with non-toxic, BPA free, biodegradable plastic, has zero-waste packaging and is assembled by hand. Convenient and light-weight, the dooloop makes your life easier while being kind to the planet.
Dooloops come in 5 colors, lobster red, millennial pink, matcha green, charcoal, and new blue.
QUICK AND EASY TO USE: one hand, no fiddling or juggling. Bags glide on and off without hassle until proper disposal. No more bags left on roads or paths. "It's very easy and to use and with 2 dogs I need easy."

CONVENIENT: Walking your neighborhood or out on a hike, this attachment lets you forget about the doody. Zero difficulty managing used waste bags. "When we walk our two dogs, there are always arguments about who scoops the doo and who carries the doo. We don't like arguments." It's true, no person likes clasping a bag of poop.

MADE IN THE USA – Proudly made in Maine with the goal of supporting local industry. Purchase of dooloops supports a woman owned, small business.

COLORFUL, LIGHTWEIGHT, FLEXIBLE, – Strong, not-forever plastic, snuggly holds several bags in all weather. A carabiner or keyring is recommended for extra security. "It is very lightweight; it does not add weight to the dog leash. In the winter, it will be invaluable when wearing gloves because I won't have to be extra careful that I haven't accidentally dropped the filled poo bag."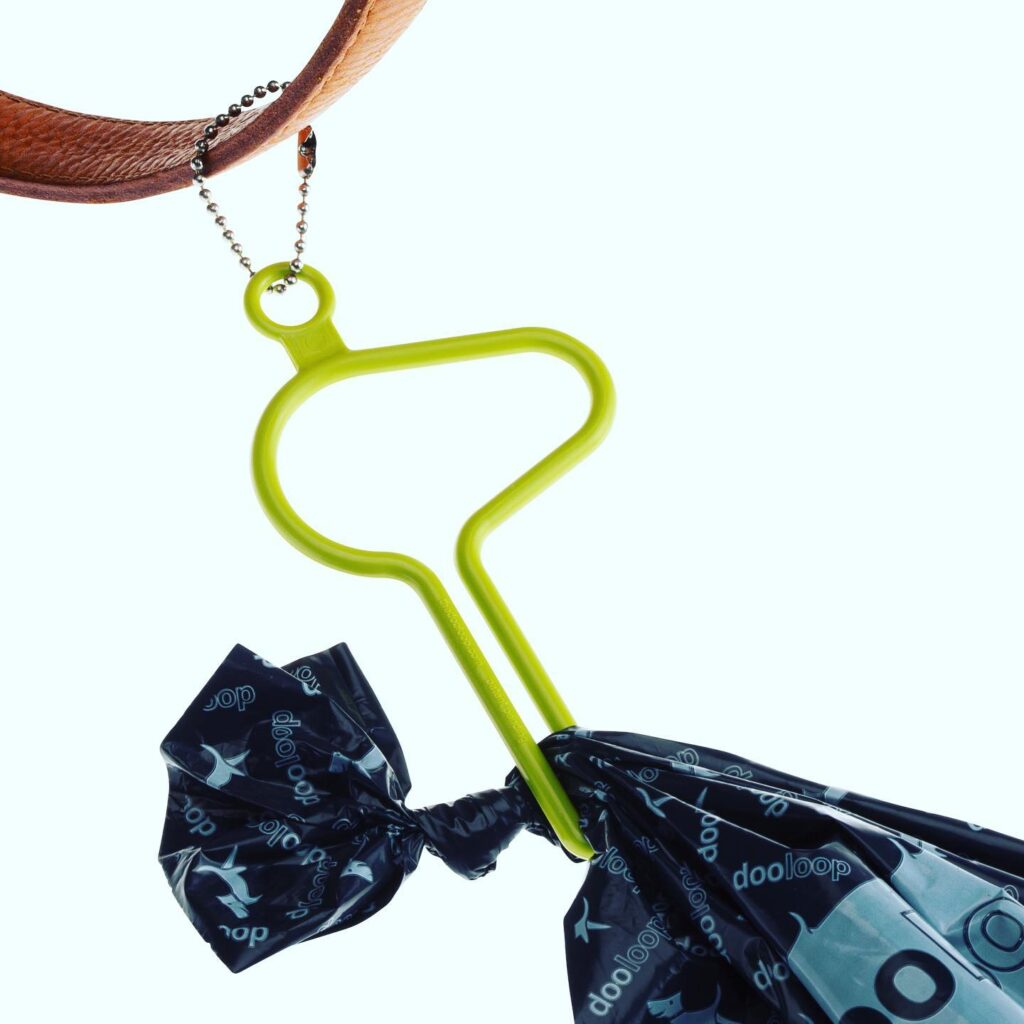 You can purchase this at pet stores, retailers that carry pet products, dooloop's Website and on Amazon.
Stay socially connected with dooloop for the latest products:
________________________________________________________________________________________________
We have added dooloop to our 2020 Holiday Gift Guide