Fun Family Night with the New Hank's Twisted Challenge Game!
This post may contain affiliate links or I may have received the product free in exchange for my honest review. See full disclosure for more information.
My family looks forward to family game night, and this new game by Wicked Cool Toys will definitely have us laughing and enjoying the family time! When I was growing up every birthday party or sleep over I went to we always played Twister, and now we have a new game that is very similar and brings back lots of fun memories!
Watch friends and family members wiggle, bend, twist & turn as they race to move a ball from their mouthpiece to the end of a twisted wire. Sound simple? Players of all ages will be amazed at the crazy positions and hysterical body bends required!
TAKE THE CHALLENGE THIS FALL!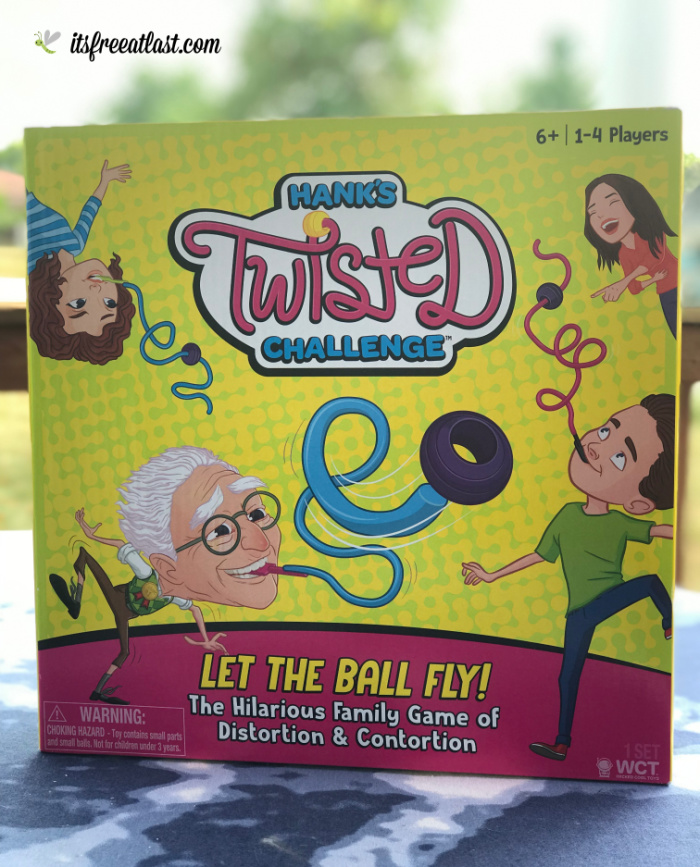 Wicked Cool Toys (WCT) was founded in 2012 to make playtime the most fun ever! The team is expert at creating unique and innovative products that surprise, delight, and bring smiles to the faces of kids ages 1 to 101. Iconic brands such as Pokémon (ex-Asia), and Cabbage Patch Kids®, as well as hot up and coming brands like Ninja™, inspired by digital influencer Tyler "Ninja" Blevins, have turned to Wicked Cool Toys to be their global master toy partner. The award-winning company is also behind some of the most whimsical and category-defying products you'll see on store shelves today including Blinger™, a new glam styling tool, Hank's Twisted Challenge™, Lunch Pets™ and Swarm Squad™.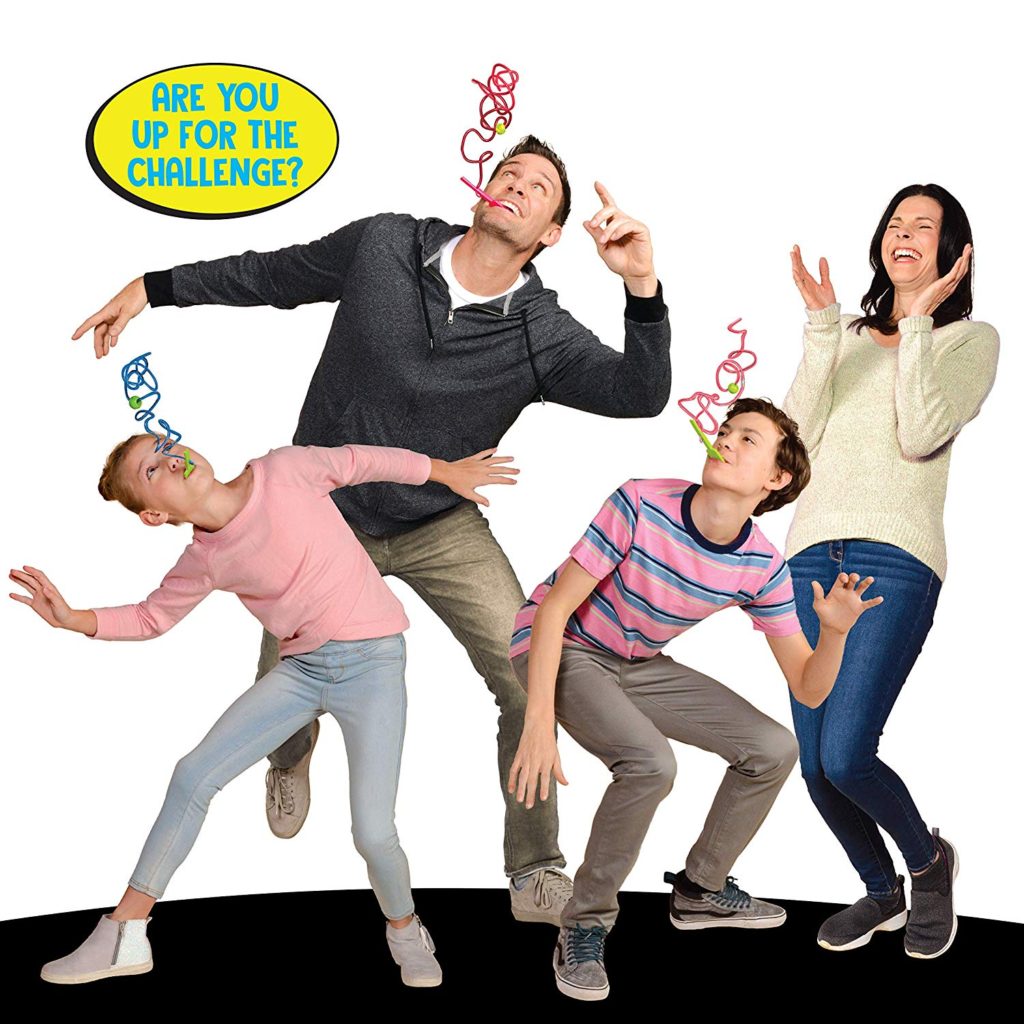 So how does this all work? Each player is asked to twist, bend and turn your body in crazy ways while you race to get the ball off the end of a wire zigzagged and curved in insane forms. Whose moves will get the ball flying off first? Players can also take game play up a notch too by using the challenge cards.  Hank's Twisted Challenge is a must have for any game night or party!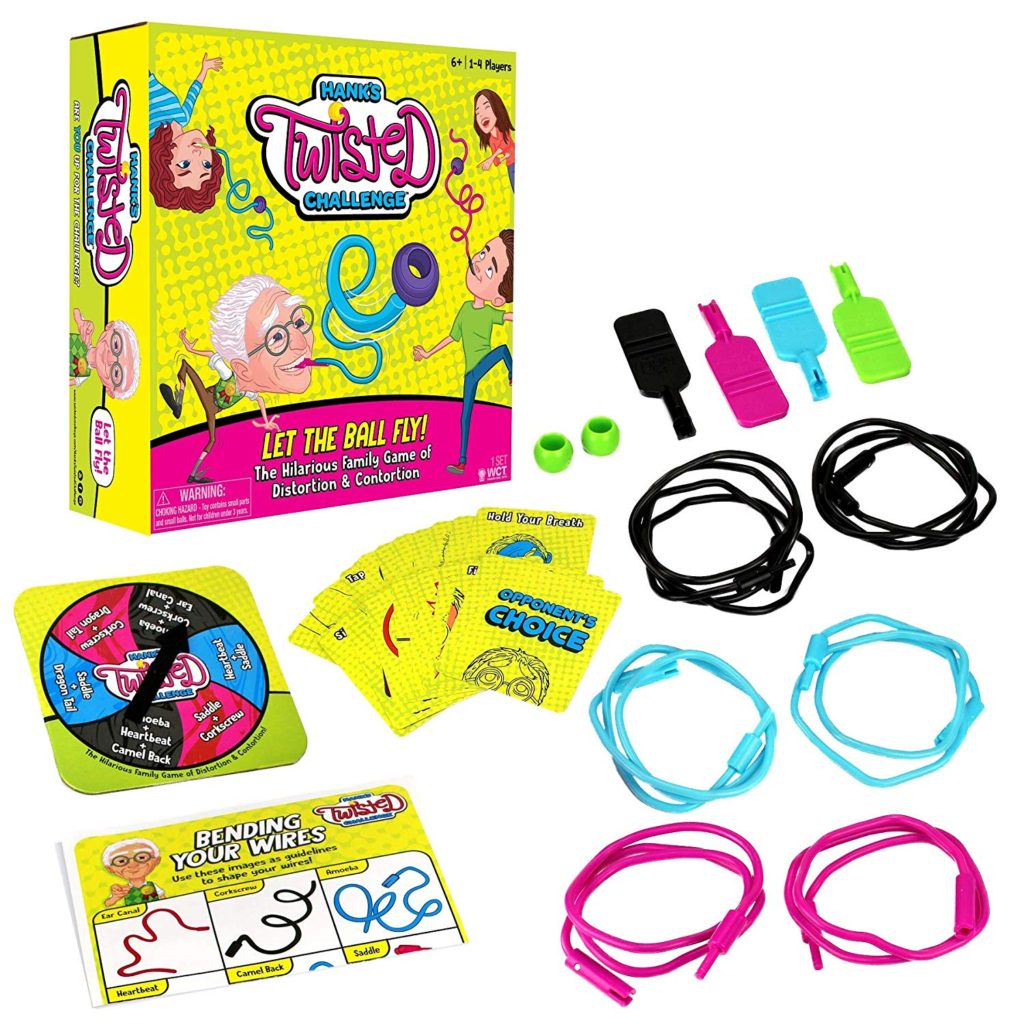 Hilarious, twisting & turning fun

Play solo, head-to-head, relay or freestyle!

Game night fun for players of all ages

Includes 6 wires, 4 Dishwasher safe mouth pieces, 1 bend Shaper, 2 balls, 1 spinner, 20 challenge cards and instruction sheet

1 – 4 players; ages 5+
Hanks Twisted Challenge game is available through Amazon, and other toy retailers.
Stay connected to Wicked Cool Toys socially at: