Fun ideas for how to personalize your car
This post may contain affiliate links or I may have received the product free in exchange for my honest review. See full disclosure for more information.
For many people, your car is like an extension of your personality. It can be an expression of who you are, and tell those who see it a little about you. A great way to make sure it's saying what you want it to say is to indulge in some personalization. Whether it's an old or a new car, adding your own personal touches to it is the best way to make it feel like it's truly yours. Plus, if you drive a lot, it can make the experience of being behind the wheel more enjoyable. Here are some ideas for ways to put your unique stamp on the appearance of your vehicle.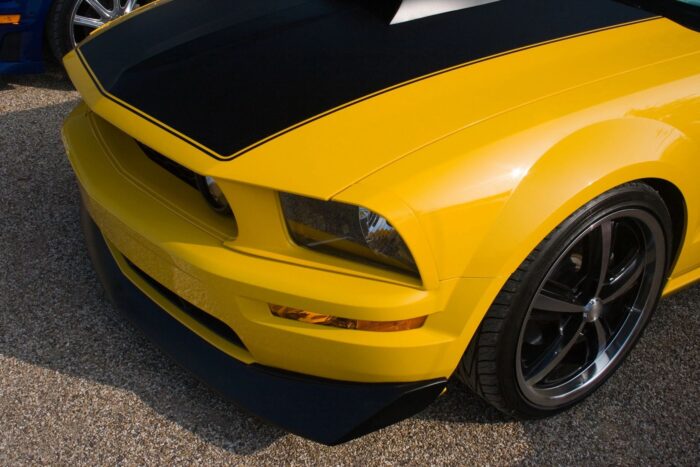 Color
One of the biggest changes you can make to your car is the color of the exterior. Whether you want a sophisticated hue, an eye-catching color, or even some sort of pattern, the possibilities are endless.
Plates
Personalized license plates are another great way to mark your car as truly yours. Whether you want to go for your name, a meaningful phrase or date, or even your business brand, it doesn't have to be an expensive change. Plus, you'll never have to worry about forgetting your plate number again!
Seat covers
If you want to jazz up the interior of your car, seat covers can be a fantastic and effective way to do so. This change can truly freshen up the feel of your vehicle, with lots of different colors and materials available, and you can always opt for functional extras such as heated seats.
The car seats take up a huge part of the interior. Suiting them up with personalized seat covers will give your interior a fresh and interesting look. Besides being stylish, you also want protective and comfortable seat covers that fit your car seats perfectly.
Personalized seat covers aren't just about the design. It also concerns the fit of the car seats. It's best to have seat covers that are customized to perfectly fit the shape of the car seats. Too loose, and they'll constantly slide when you're on the road — that's uncomfortable and bothersome. Too tight, and they'll slip off the seat every minute — that's annoying and beating the purpose of providing overall protection from elements that could possibly stain or damage the car seat.
A perfect personalized seat cover should be tailored to fit the car seat snugly and made with your choice of materials and fabric.
Steering wheel
Given how often your hands are on it, changing up your steering wheel can make a big difference to your driving experience. Have some fun with a bright and fluffy cover, or choose a more sophisticated option such as a wood effect or leather alternative. An added bonus is that such covers can also make driving more comfortable.
Pedals and gearstick
Two other parts of your car that you can customize are the pedals and the gearstick. There are plenty of funky gearstick covers available, from stylish ones with a sports-car vibe to more extravagant jewel-encrusted varieties. When it comes to pedals, you can either choose a new cover or replace them entirely.
Accessories
A simple way to brighten up your car is with some accessories. Whether it's a cuddly toy on the dashboard, a charm hanging from the rear-view mirror, or a sticker on the back windshield, these can be a cheap and fun way to show off your personality. The bonus about accessories is that they're usually also very easy to remove. So if you're wondering will I still be able to sell my Ferrari if I customize it, the answer is yes.
Fragrance
Our sense of smell is very powerful, so the fragrance of your car can make a surprisingly big difference to how you feel when driving it. Whether you opt for a calming lavender, a light citrus scent, or simply a fragrance to keep the air fresh, it can make your drive much more enjoyable and pleasant.