Fun STEM Books for Kids from Nat Geo Kids
This post may contain affiliate links or I may have received the product free in exchange for my honest review. See full disclosure for more information.
As we start to head into the summer season and kids will be done with the school year, now is a great time to stock up on books that are exciting, engaging, and educational. Here are some of our favorite STEM books from Nat Geo Kids.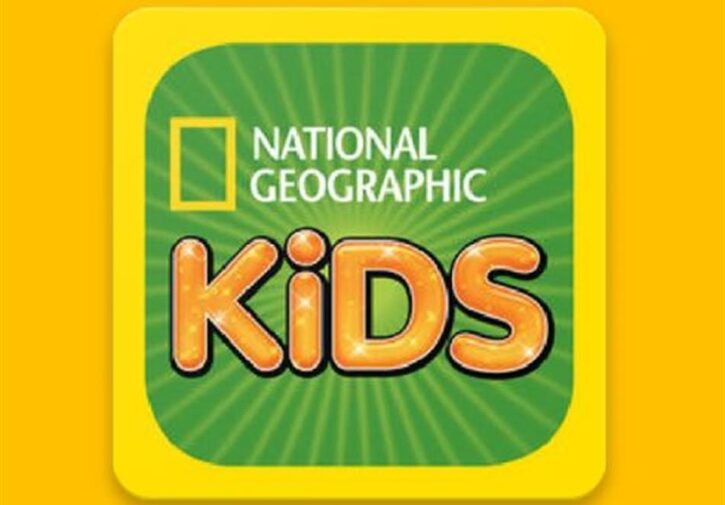 For dog-crazy and insatiably curious young readers, Can't Get Enough Dog Stuff is the ulti-mutt treat. Filled with mind-blowing facts about dogs, fascinating articles about dog history and traits, and fun dog-related activities, detailed diagrams, colorful infographics, and more than 250 photos of cute, cuddly dogs. Recommended for kids ages 7-10 and retails for$14.99.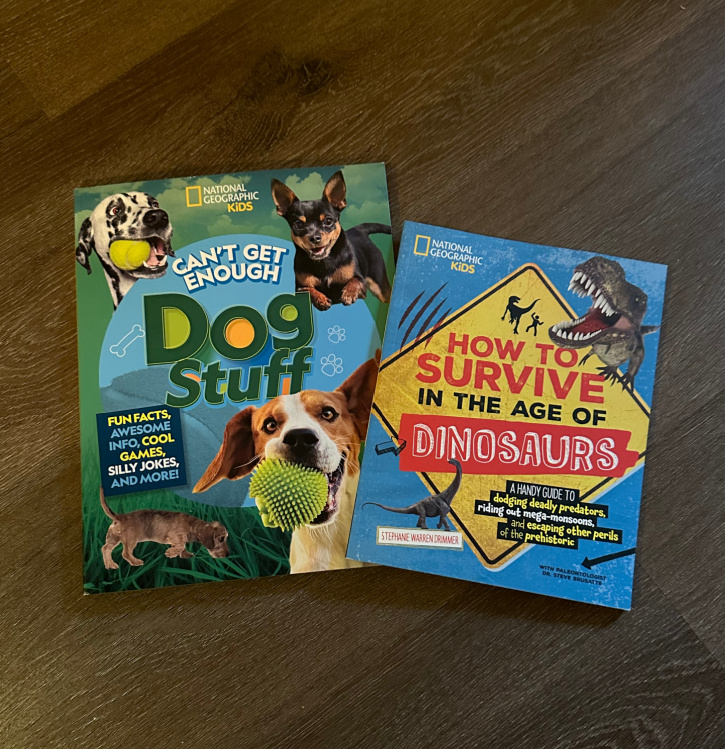 How to Survive in the Age of Dinosaurs gives adventurous kids the chance to test their chops against the forces of nature and the rulers of prehistoric Earth. An authentic time-travel tour through the Age of Dinosaurs—and its dangers. Recommended for kids ages 8-12 and retails for$9.99.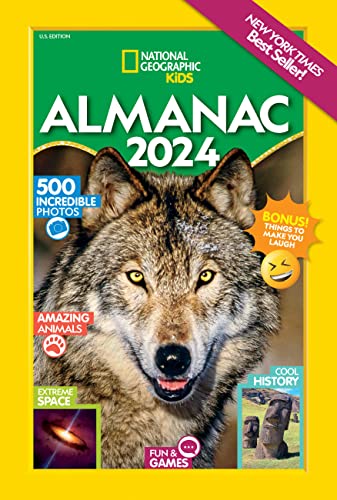 With National Geographic Kids Almanac 2024, middle-graders will find all kinds of fascinating information and fun activities to capture their interest, feed their curiosity, broaden their knowledge, and expand their horizons. And parents will find peace of mind. Recommended for kids ages 8-12 and retails for$25.90.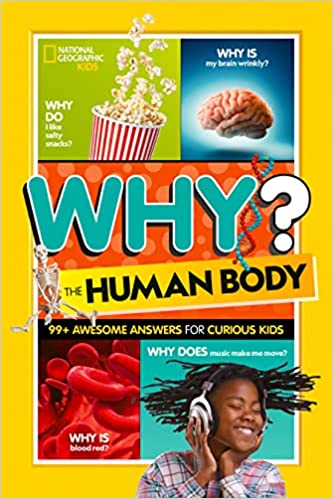 WHY? The Human Body: 99+ Awesome Answers for Curious Kids is packed with insights from experts in anatomy, physiology, genetics, epidemiology, and brain science, this book raises lots of intriguing body-related questions that kids may have been wondering about and delivers straightforward answers that moms and dads can trust (and just might have been wondering about too!). Recommended for kids ages 8-12 and retails for$12.99.
All are available on Amazon.