Gentle Friends for an Amazing Dog Spa Day! #MegaChristmas17
This post may contain affiliate links or I may have received the product free in exchange for my honest review. See full disclosure for more information.
When it comes to my pets, I am very particular about the products I use for their grooming. It is right up there with the quality of ingredients in their food and treats. I want to be sure that what I am putting on them is chemical free, gentle, and good for them. When it comes to their grooming products, it is also important to me that it is a cruelty-free product. Our favorite products come from Gentle Friends! Gentle Friends products are USDA Organic and meet all of my checkpoints for making doggie spa day safe and gentle! And, the grooming products smell AMAZING!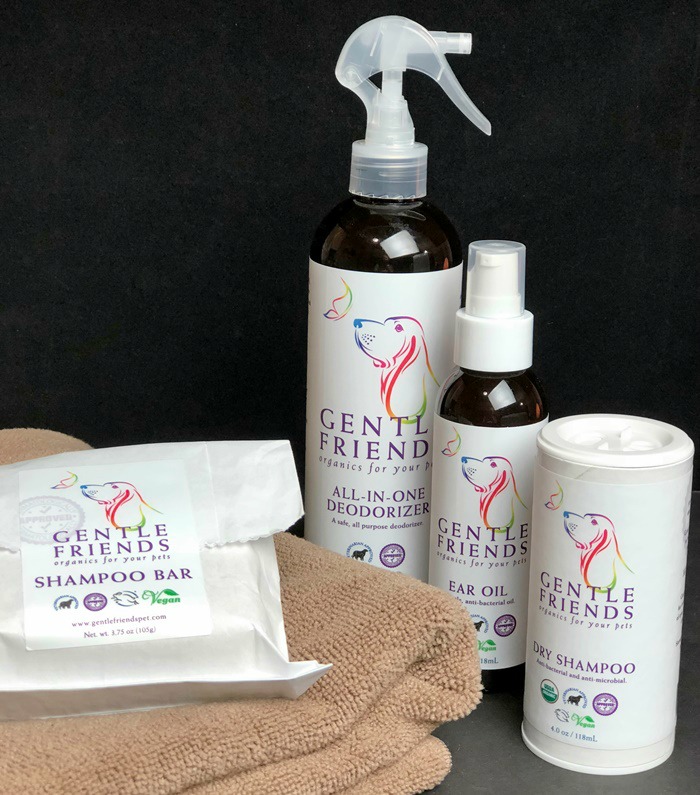 Gentle Friends is a new line of USDA organic and all natural grooming and pet care essentials. They are vegan, veterinarian approved, veterinary dermatology approved and small-batch hand made in the USA. They are also certified by Leaping Bunny – which means they are cruelty free and do not test on animals. Phew, that's a mouthful!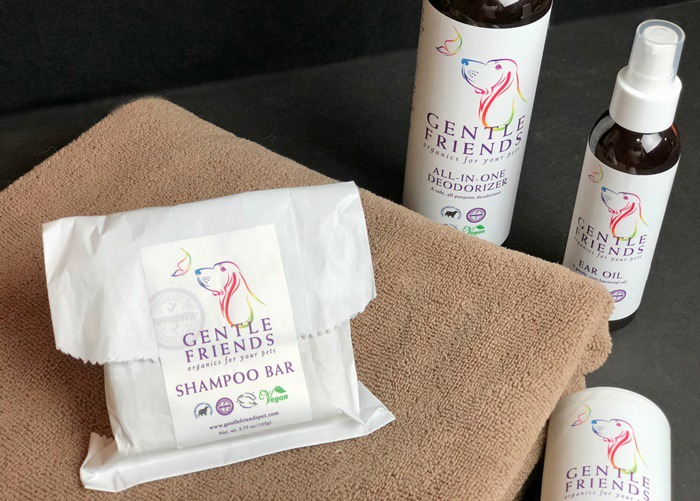 Gentle Friends organic pet care products are carefully formulated to be gentle, effective, and safe for you and your pet. The products are made with certified organic botanicals. Gentle Friends are healthy pet products that are not only good for your pet and good for you but also good for the environment!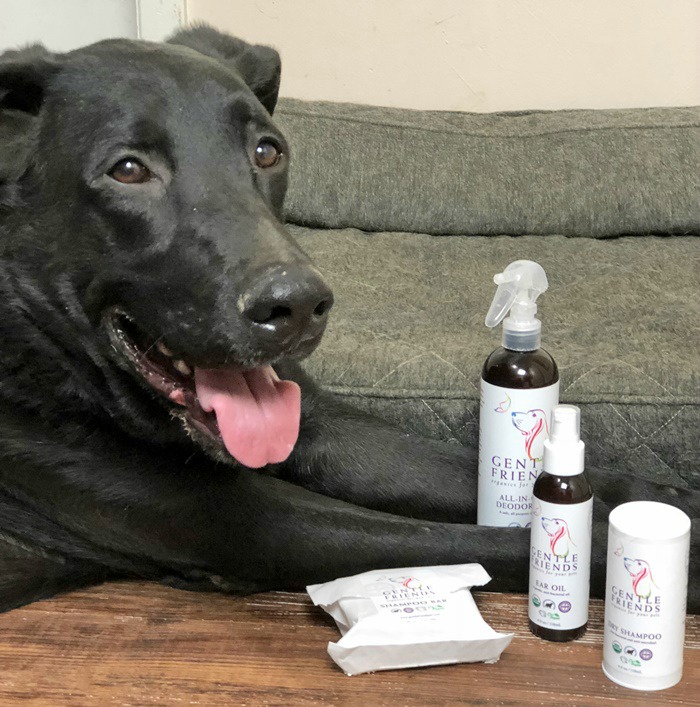 You will love the grooming products! A few of our favorites are the All-In-One Deodorizer, Ear Oil, Shampoo Bar, Dry Shampoo! Let's take a look!
The Gentle Friends All In One Deodorizer is a safe, all-purpose deodorizer. It can be used in the home, car, office, and ON your pet! In addition to helping rid your pet of the stale "doggie" smell, it is perfect for refreshing your pets bedding, carpets, drapes, etc.
Dogs are notorious for getting ear infections. Gentle Friends Ear Oil helps heal the common dog ear infection, protect from environmental stressors, and prevent future afflictions of the ear. It is easy to use. Simply wipe your pup's ear with a soft cloth or cotton ball infused with Ear Oil dog ear cleaner twice daily.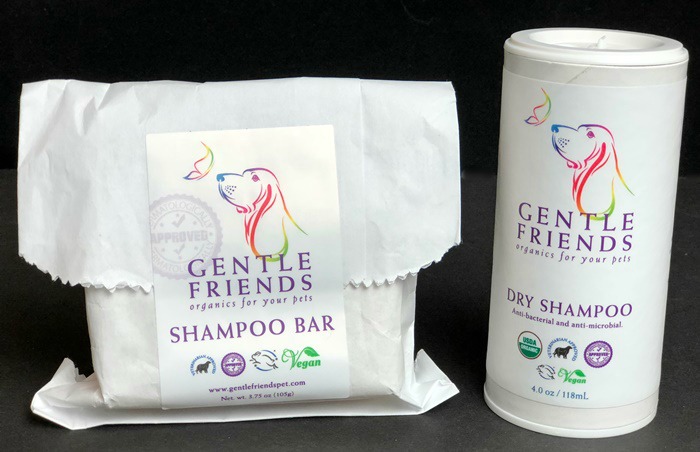 You will love the Dry Shampoo! It is a powder to refresh their coat in between bath times. It helps rid the coat of dirt, pollutants, and allergens that may collect on their coats during their normal routine and a traditional water bath may not always be available or necessary. This gentle, yet highly effective, dry shampoo is perfect after playtime to help soothe, cool and clean your pet, you can also spot clean muddy paws! You will also love knowing it is talc free!
When it is time for a water bath, the Shampoo Bar is perfect! And, it smells simply delicious! Gentle Friends Shampoo Bar is a safe, convenient way to keep your canine clean and comfortable. Simply wet your pup's fur and lather with the Shampoo Bar for a gentle clean that's soothing on canine skin.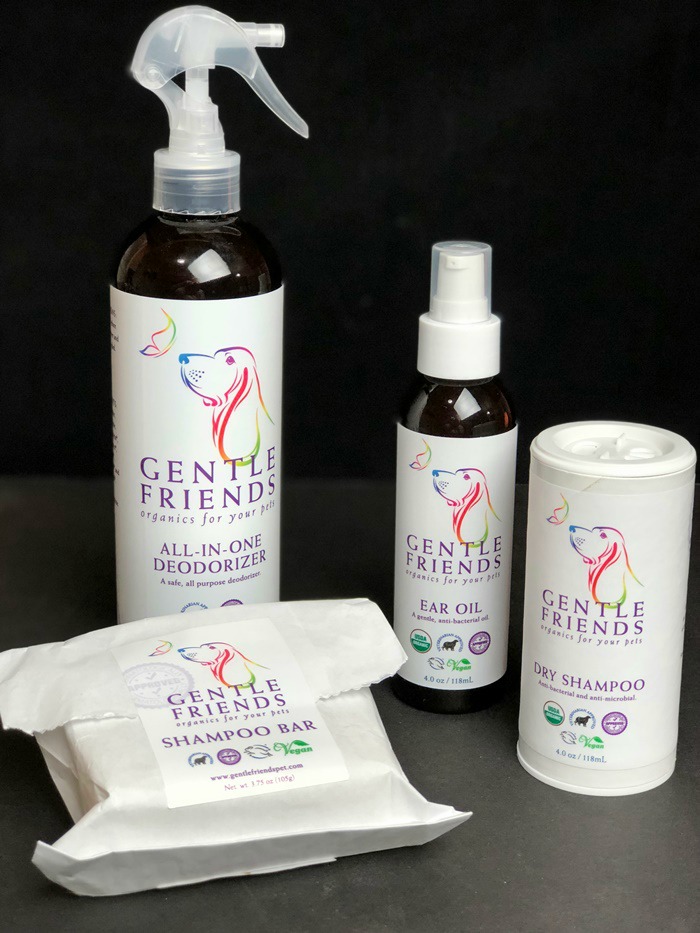 In addition to the All-In-One Deodorizer, Ear Oil, Shampoo Bar, Dry Shampoo Gentle Friends also offers Gentle Shampoo, Shine Conditioning Rinse, Wound Wash, and Aromatherapy Collar Tag: Focus & Calm. Visit Gentle Friends to learn more and get your pet these amazing products today! They would make pawsome Stocking Stuffers for your pet this holiday season!
Connect socially with Gentle Friends

Gentle Friends is now on our Mega Merry Christmas Gift Guide. You can view it HERE.