The Hiring Stage: The Employees You Want Most In A New Business
This post may contain affiliate links or I may have received the product free in exchange for my honest review. See full disclosure for more information.
Hiring for your business can be hard to prioritize. You know you need employees, but you're not quite sure what would be the most important positions to fill, or what skill sets you'll need around you from the beginning. As such, you can wander into the job market without knowing what to do, and just hire anyone who seems qualified. But when you hire like this, you can make some very costly mistakes! Let's make sure you know who you need right now; here's a quick list of the employees to hire first.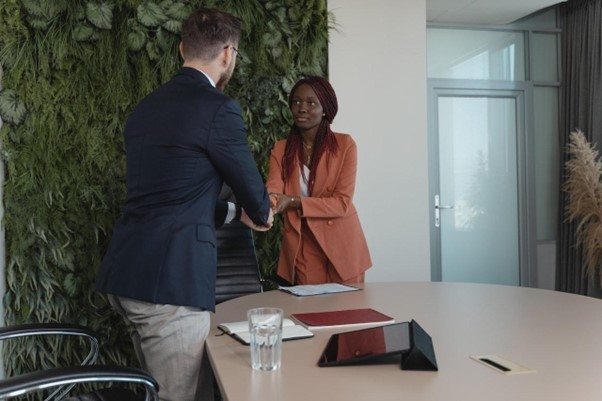 Pexels Image – CC0 Licence
A Marketing Controller
Those who know the marketing world are the ones you need on your side right now! After all, they are aware of trends, have contacts you could only dream of, and are able to capitalize on a bit of PR whenever they need to.
They think in creative ways you might not be able to manage just yet, and have a lot to teach you about getting your brand out there. So hire a marketing expert as soon as you can; they may even be able to bring a team with them.
A Tech Expert
Tech experts handle both the hardware and software necessary to run your business. And let us tell you that that's a big workload! As such, you'll want to hire someone who knows what they're doing in the world of IT, or you can try outsourcing to managed service companies that have a good reputation and come with a trustworthy stamp of approval.
Without this skillset on your side, and assuming you're not a tech expert yourself, it'll be hard to keep your website updated and secure, as well as your internal server and network, and any kind of malicious intrusion could make its way straight through.
A Sales Manager
Sales managers are the ones who find new leads and chase them down, as well as bring back old customers for something new and exciting from time to time. That makes them invaluable to you as a new business owner.
You won't have time to do all of this legwork yourself – let someone who knows what they're doing tackle it! Not to mention just how hard it is to understand a customer base without the background facts; a sales manager will have all of these and more.
An Accounting Officer
You're also going to need someone who can balance the books without issue, and ensure your tax returns are filed accurately and on time. Sure, you can manage that latter problem yourself in your personal life, but on a business scale the job is much bigger!
Hiring an accountant now is the best way to prepare for the future. After all, if you've got someone with an internationally recognized accounting qualification on the payroll, you may even be able to grow across borders sooner rather than later.
If you want to bring in employees, focus on these areas first. They'll propel you better than any other.