Disclosure: This promotion is sponsored by Sony Pictures and Haribo; all featured products are not affiliated.
I cannot think of a more exciting way to spend Christmas than opening presents, eating a hearty meal and sharing movies with family all day. The first movie up on our previewing list on Christmas is 
GOOSEBUMPS 2!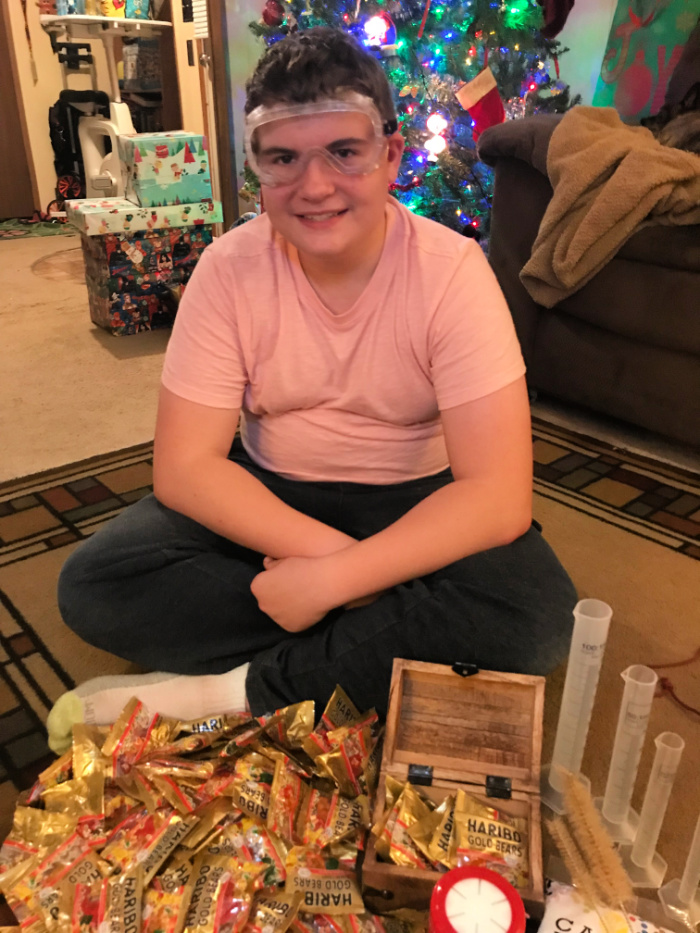 To get excited we are going to take the time to experiment with some delicious Haribo Gummies! We received a fun viewing party kit that includes a ton of experiments and recipe ideas using Haribo Gummies and are inspired to take the #Goosebumps2Gummies Challenge.
The cover of the movie pretty much explains the affiliation of the movie and gummy bears. You can see the hoard of gummies that come to life! We opted to do the experiments over the school break, but immediately dove into the recipes to see what delicious treats we can enjoy for our viewing party on Christmas.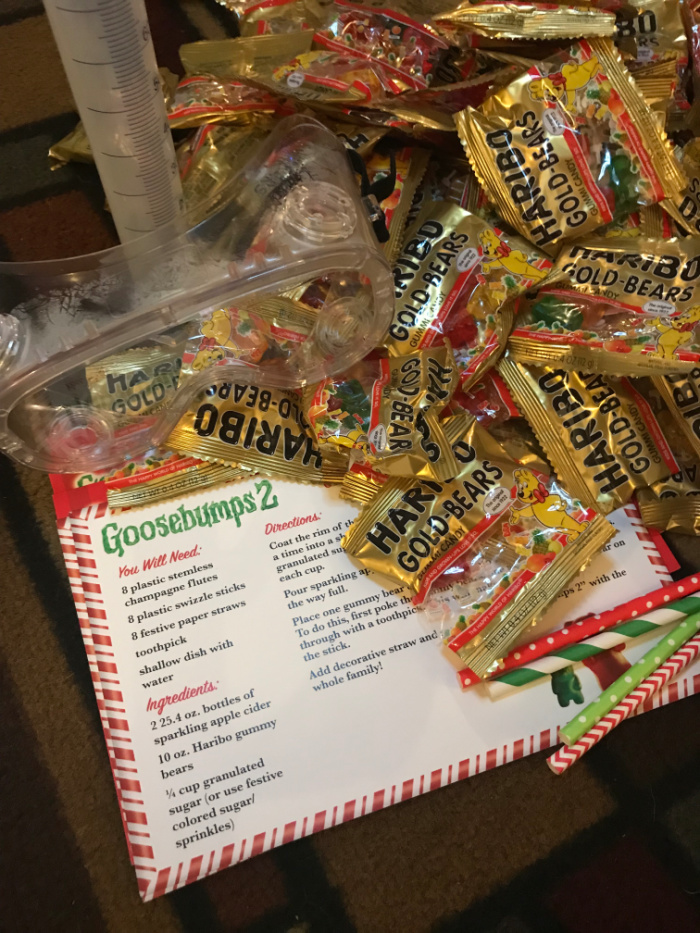 ---
About the Movie
Be careful what you wish for. With their after school junk business, best friends Sonny and Sam hope to find treasure in other people's trash. But when cleaning out the old Stine house, they open a locked book that frees a supernatural nightmare- Slappy! Now, with the help of Sonny's sister Sarah, they're in a race against time to get the sinister dummy and all the creatures he's brought to life back into the pages before he unleashes total pandemonium!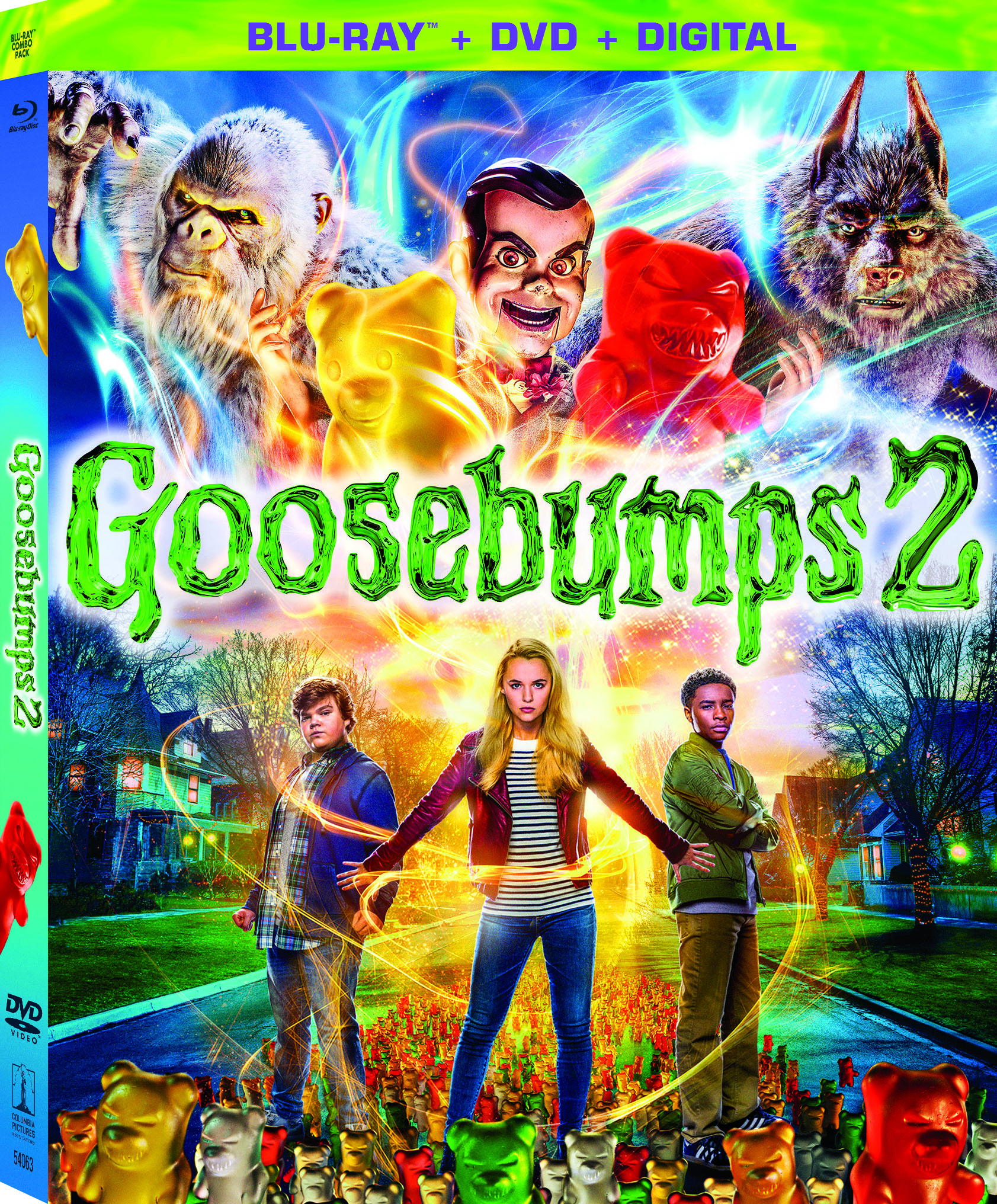 Based on the beloved Scholastic book series by R.L Stine, GOOSEBUMPS 2 was directed by Academy Award®-winner Ari Sandel (2005, Best Short Film-Live Action, West Bank Story) from a story by Rob Lieber and Darren Lemke and screenplay by Lieber. The film is produced by Deborah Forte and Neal H. Moritz and is executive produced by Timothy M. Bourne and Tania Landau. GOOSEBUMPS 2 is a Columbia Pictures, Scholastic Entertainment Inc./Silvertongue Films, Inc and Original Film production.
Blu-ray, DVD and Digital Bonus Materials Include:
Gag Reel
Three Deleted Scenes:
Five Featurettes
"Thrills & Chills – The Making of Goosebumps 2"
"Meet The Monsters"
"Science With Slappy"
"Junk Brothers – Call Now"
"Slappy's Audition"
Three Slappy-Oke Sing Alongs
GOOSEBUMPS 2 has a run time of approximately 120 minutes and is rated PG for scary creature action and images, some thematic elements, rude humor and language.
---
We went our own route a bit on the cookie challenge and created my homemade chocolate chip cookies that the family loves to much. That didn't stop those little gummy bears from making a run for them as they came out of the oven. They didn't get far though…like unlike the gingerbread man, these bears didn't get a change to run as fast as they can!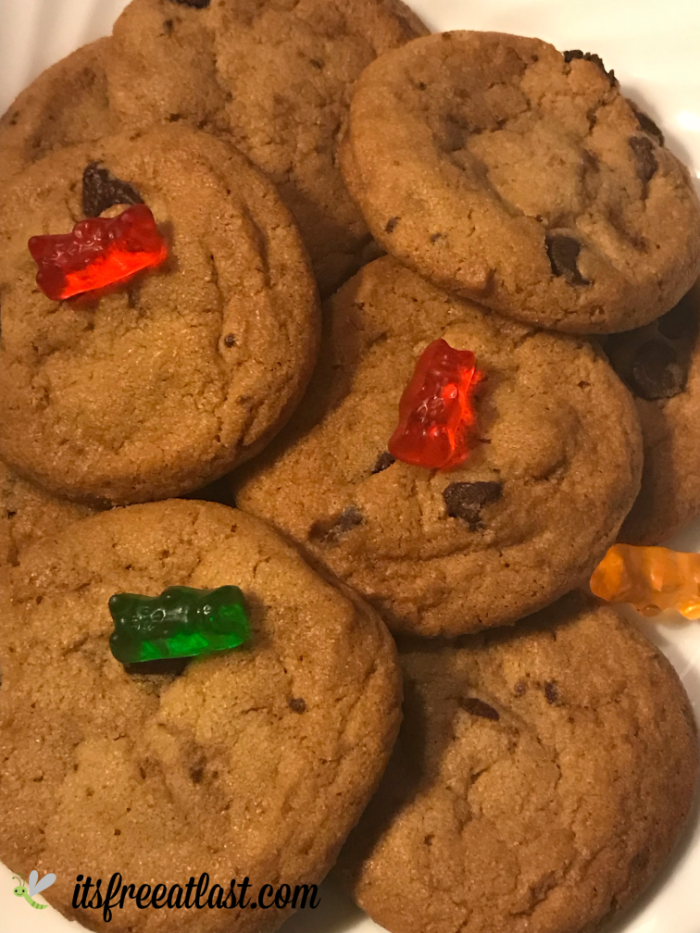 Remember GOOSEBUMPS 2 will be available on Digital December 25, and on Blu-ray & DVD January 15. Be sure to get the digital copy on Christmas and make it part of your movies to watch on Christmas Day with your family! Get some Haribo Gummies at the store to share with them during your own viewing party and watch them come to life!