How to Get Outside the Interior Design Box
This post may contain affiliate links or I may have received the product free in exchange for my honest review. See full disclosure for more information.
Doesn't it seem like every design blog out there tells you to follow the same trends? One year you're told to paint your walls in colors of cream and eggshell. If you were feeling a little frisky, you could even paint the walls a mustard yellow. Fancy. Just a few years ago we were told to do this very thing! Even our furniture was supposed to be in neutral tones so that every fixture and furnishing had its own specific place in the room. But isn't that a little boring? Shouldn't our rooms inspire us? Any time I have to sit in all-beige space I feel like I'm stuck in some sort of generic multi-purpose room that's about to host an even more boring meeting about the benefits of wetting instead of licking stamps.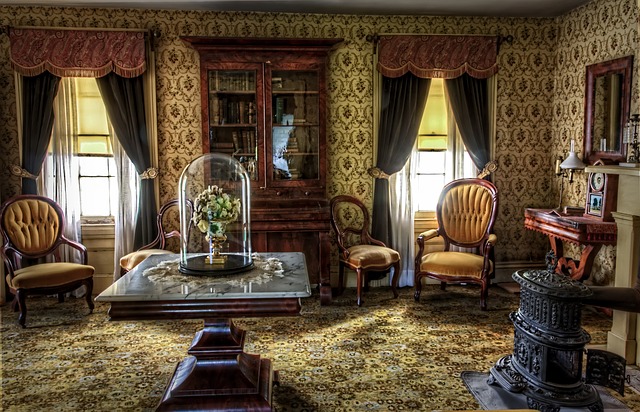 This year's design trends are telling us to go bold with pattern and color. We're being told that mixing and matching wood and metallic finishes will set our spaces apart. But you know what? We don't have to follow every guideline or style blog. Isn't the point of having our own space (not just for shelter) to decorate it as we please? Just look out in the streets: we all have our own styles. Sure, some of those styles blend, but for the most part, everyone adds their own special flair. We can do this in our homes, too. Design is about breaking the mold. We aren't required to strictly follow what so-and-so interior decorator said about design trends in 2010 or 2016, we can mix match styles and aesthetics from any list. We can paint our walls in our favorite color. We can sit in our Calligaris Bloom Chair regularly and still use it as a statement piece in the room. We can design our space any way we want.
Your Stamp of Approval
Here's the thing: it's hard to trust ourselves and our decorating abilities when we don't have a lot of experience. This is okay. We can still learn from the best in the interior design world, we just don't have to follow their rules to a tee. After all, aren't rules made to be broken? Let's take a look at three traditional furniture pieces that are staples in the living room landscape and discuss how we can change up our space without following the status quo.
The Sofa
In 2014, interior design trends told us to bring the outside in. It was about green tones, rustic accents and floral patterns. Elle Decor shares that in 2015 we were supposed to decorate our living spaces in saturated color and lush textures of velvet, corduroy and satin. As of 2016, we're told to revert back to the 1970s design aesthetic.
There is one thing we can take from the above design trend stylings: mixing and matching always works. To keep things cohesive, know that you can never go wrong with a Mid Century Modern sofa. A streamlined, geometric couch like the Bank 96-inch Sofa designed by Blu Dot can be paired with a shag rug and fire engine-red pillows and still look good. That's the point of Mid Century Modern – it can go with anything.
 The Chair
We want the spaces that make up our home to be cohesive. We want the furniture in our living room to make sense, we don't want it to look like a reformed hoarder lives there. The Ariel armchair by Domitalia combines walnut accents with sleek tone-on-tone fabric. Though it's advertised as a dining room chair, it could just as easily sit in the living room. Why? Because it's well-designed and versatile.
The Coffee Table
Perfect for feet or coffee table books (yet more ways to style your living room) coffee tables can be round, rectangular, square or even hexagonal—its shape is up to you. The beauty of the coffee table can be your living room's statement piece or just another shelf.
If you've gleaned anything from reading this, I hope it's that versatility in interior design gives you the freedom to make up your space in whatever way you want. It's your living room—enjoy it.