How To Decorate a Dorm on a Budget #AtHomeStores
This post may contain affiliate links or I may have received the product free in exchange for my honest review. See full disclosure for more information.
For me, college was such a fun and exciting time. Going off to be on my own for the very first time as a young adult was also frightening and intimidating. I worked hard all through high school to get to this point, but what I failed to understand was just how different, let alone expensive, college would be. From tuition, books, to everyday meals and housing, it was like a small fortunate from day one. One thing I am teaching my daughter is that you can still go to college, have all of the things you need, but you can still create and make your dorm environment fun, colorful and your own unique style, all while on a budget.
As all of these graduates head off to college this fall, there is one thing I really want my daughter to feel, "at home" even though she may be far away. I want her to have a dorm that is warm, inviting, comfortable and totally her own taste. That is why I am thankful to have found at home stores. 

at home stores has such a nice array of decor and items that are perfect for any room, both inside and out. You walk into the store and can immediately see how big it is and how much fun you can have browsing and selecting from the thousands of items, finding just the right things for your decorative motif.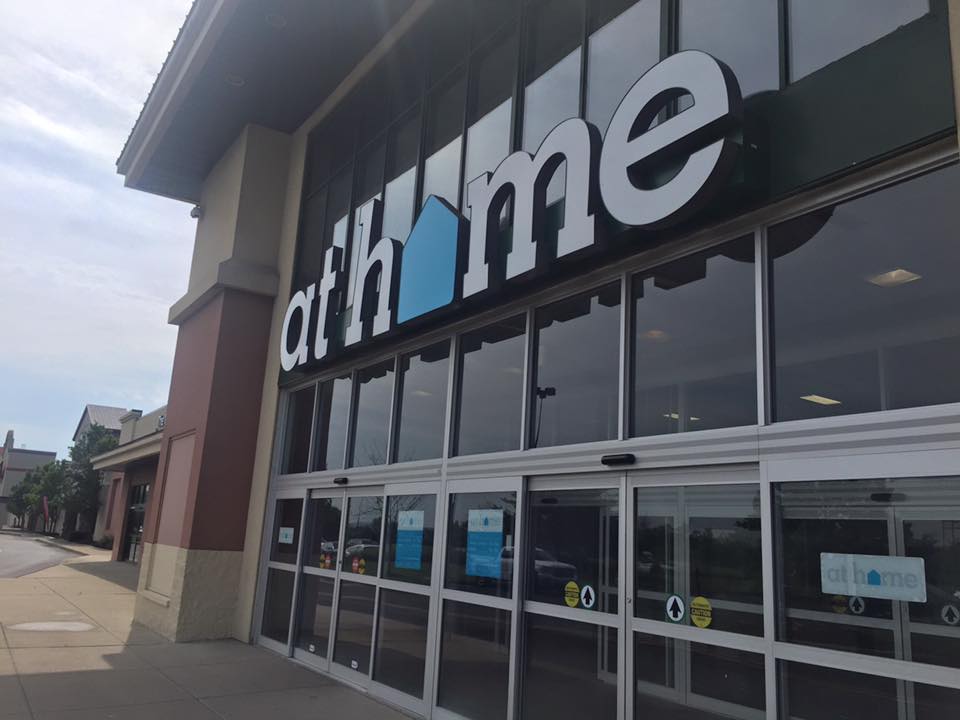 From bedding to furniture, at home stores offers it all. We all know that college dorms can be very small, and when you add a roommate, it gives an even more cramped feeling. If your college student knows their roommate, you can make this a fun, joint shopping trip where they may even be able to decorate their entire room together, making the budget even better.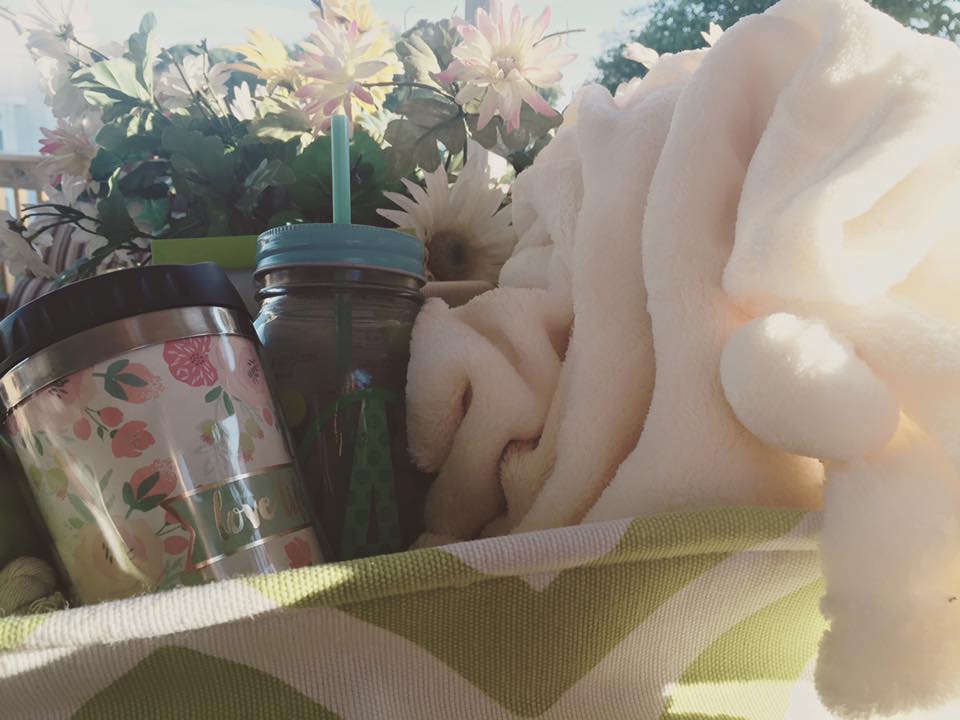 Hannah's school colors are green and white and we were able to find so many things that will brighten up her dorm room. It is an added bonus that green is one of her favorite colors. We were able to find some bedding, picture frames, wall decor, desktop accessories and more, all at a great price.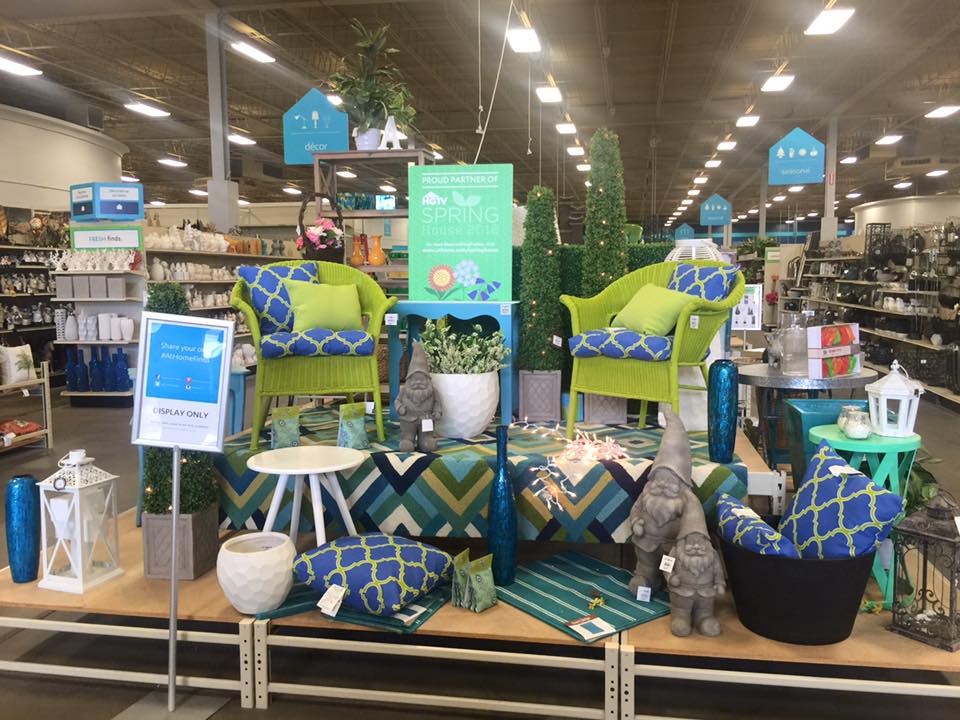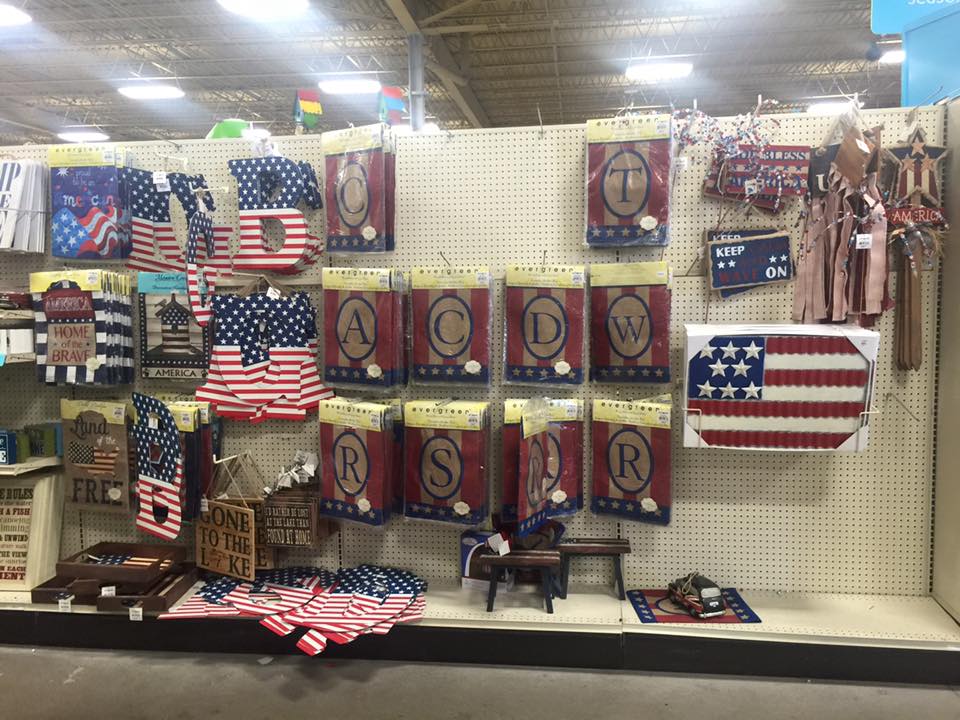 While shopping at at home, I was even able to find some great indoor and outdoor decorations for my own home. They even have items that you can craft with to really add a personal touch. 

As our college bound students head to school this fall, whether it is their first time, or last time, be sure to download and print off this college checklist and make sure your student has everything they need to feel at home, even when they are away. You will find that you can find everything they will need at at home stores everywhere and they will love the chance to decorate their own space and you will love the HUGE savings with everything available at at home stores.
2016-back-to-campus-checklist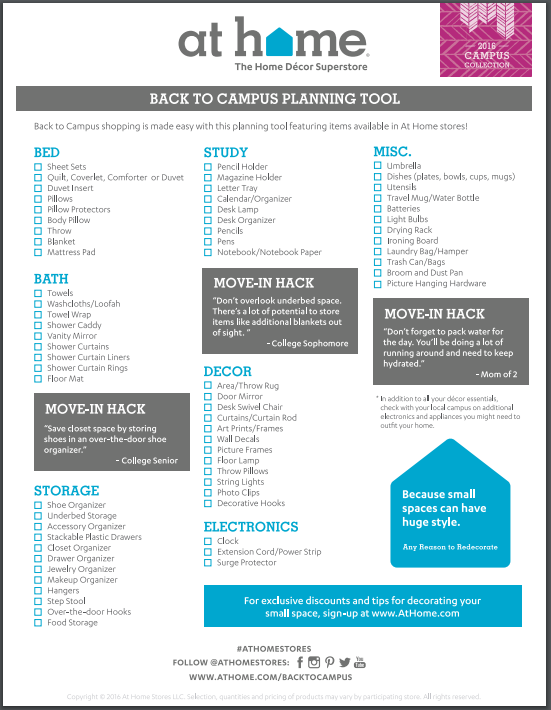 Do you have some great dorm decorating tips? Comment below and share some ideas and ways you decorate your small space.
Be sure to stay connected socially with at home stores. You will get all of the most up-to-date information on their new product releases, savings information and more.